Canning Conveyor keep the aggregate moving for Woodhall Spa Quarry.
25th February 2019
Located near the village of Kirby-on-Bain, Lincolnshire Woodhall Spa Quarry was acquired by Aggregate Industries in 2004 from the family owned Woodhall Sand and Gravel Company.
The site contains a sand and gravel plant, bagging plant and a recycling and merchanting unit and supplies concrete sand to on-site operations and to customers within an 80-100-mile radius including Nottingham, Leicester, Derby and Sheffield. The extracted gravel also commands attention as it is a very scarce decorative flint in varying colours and is sold up as far north as Scotland.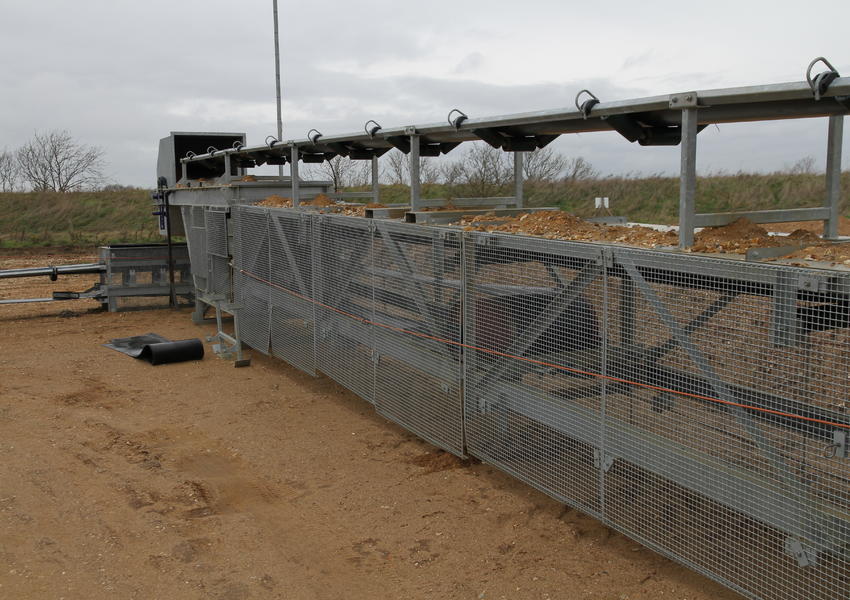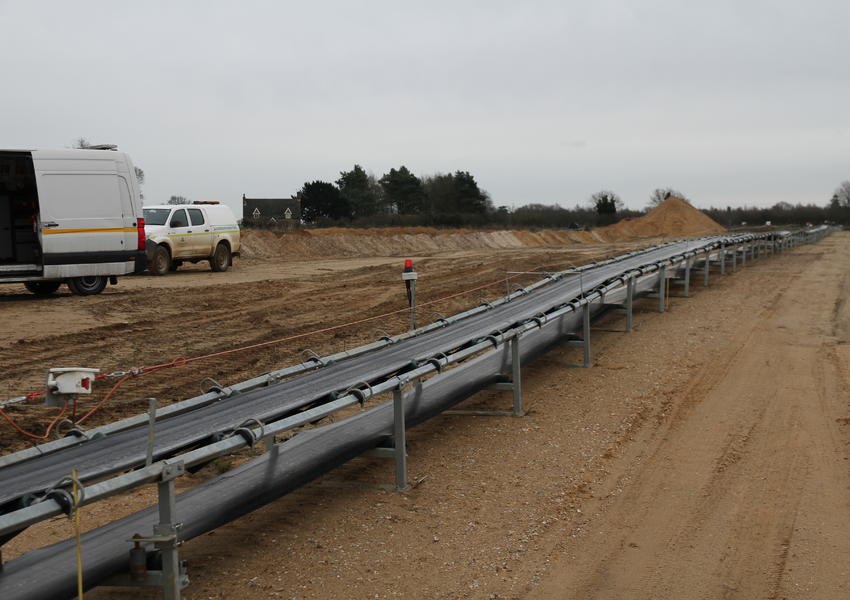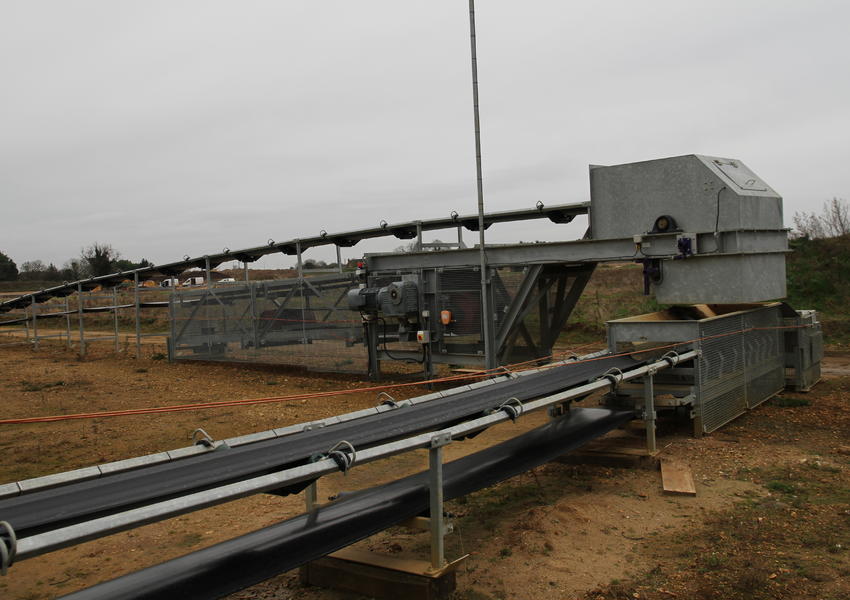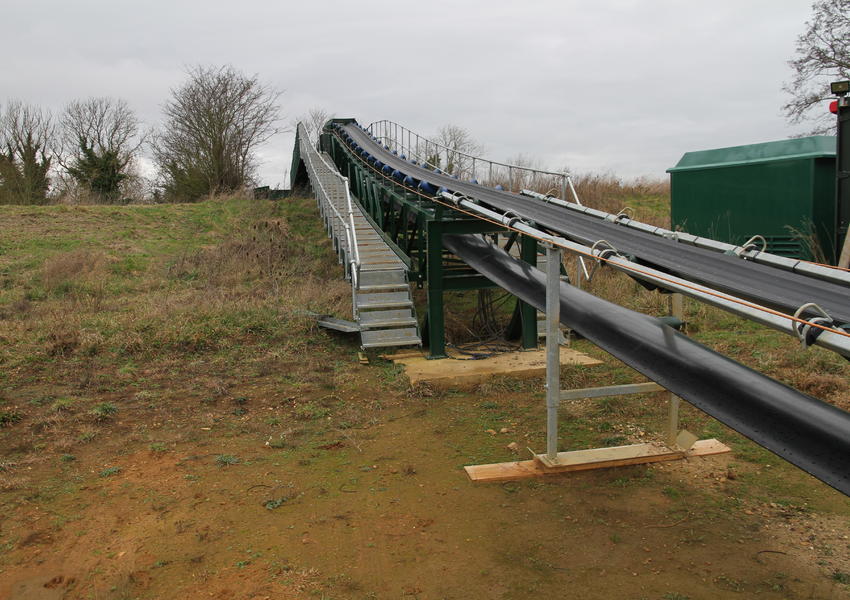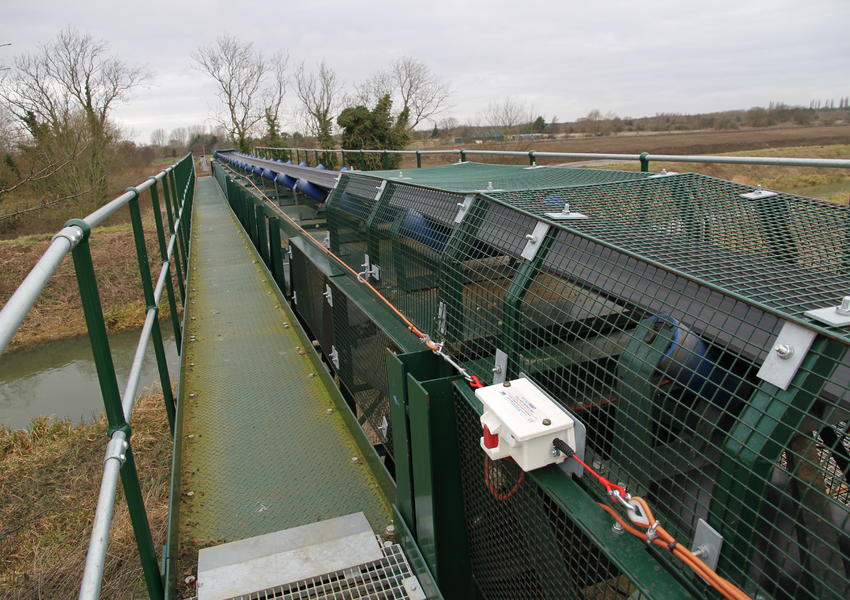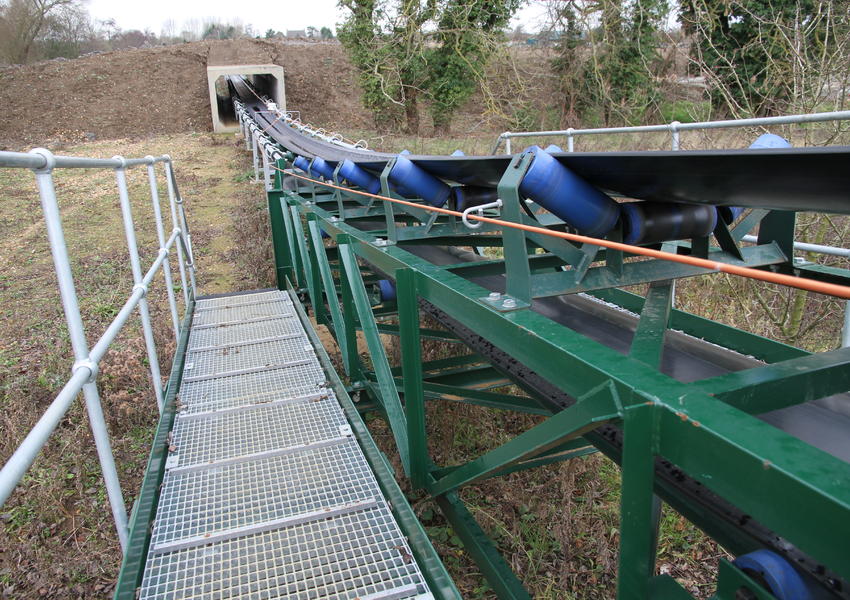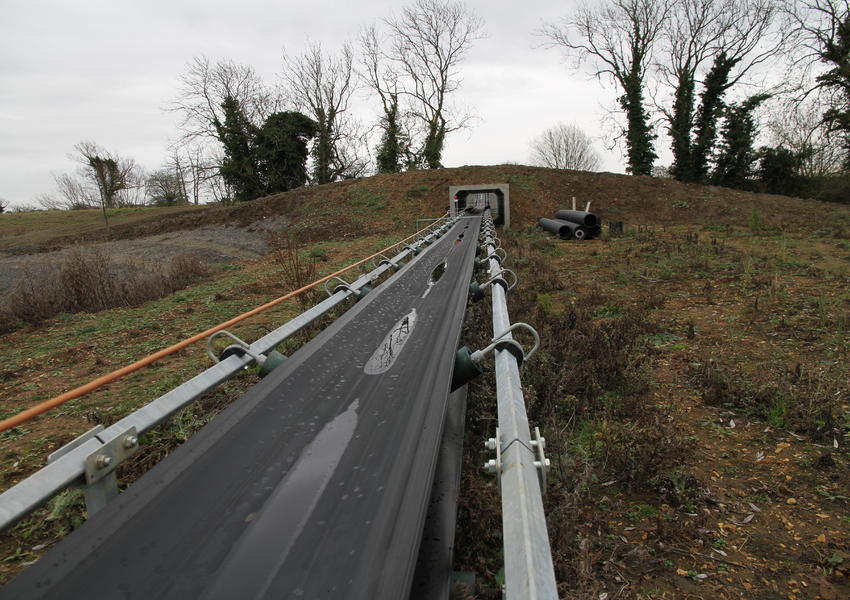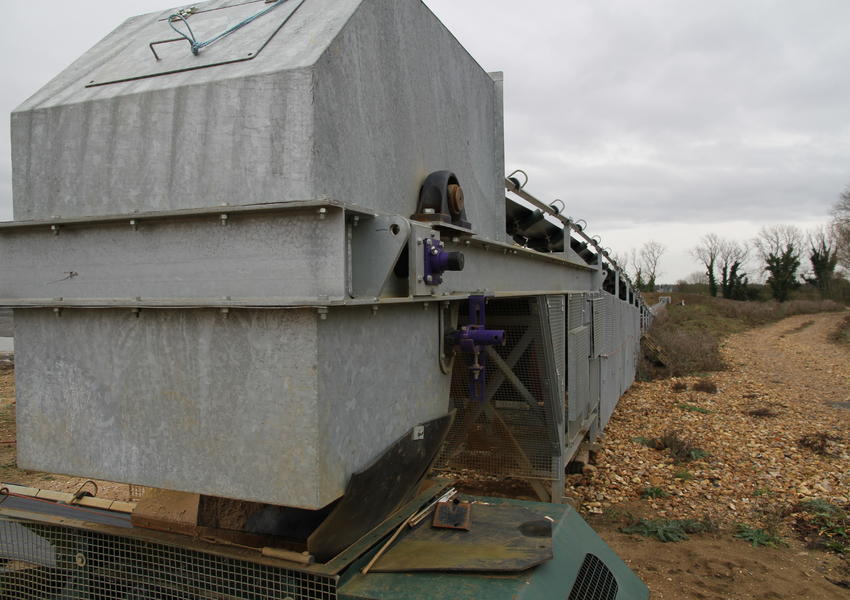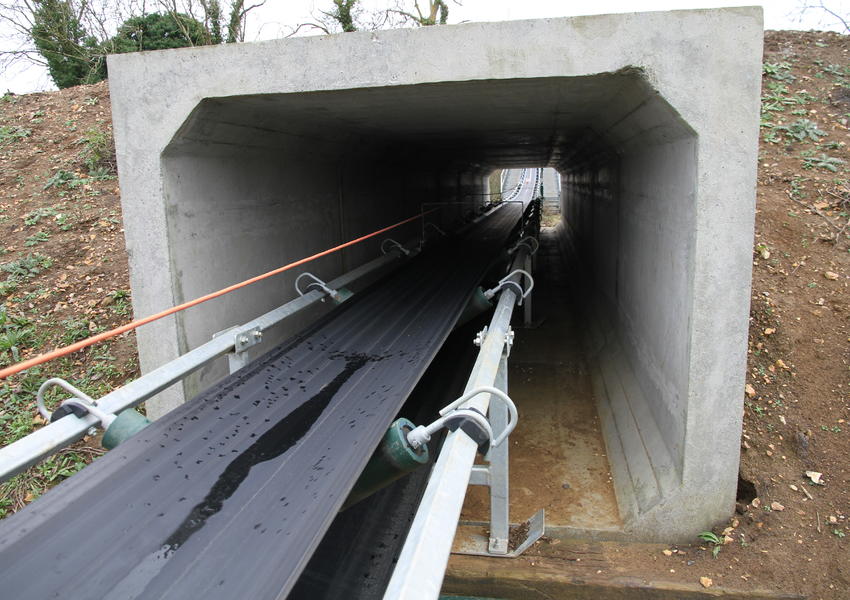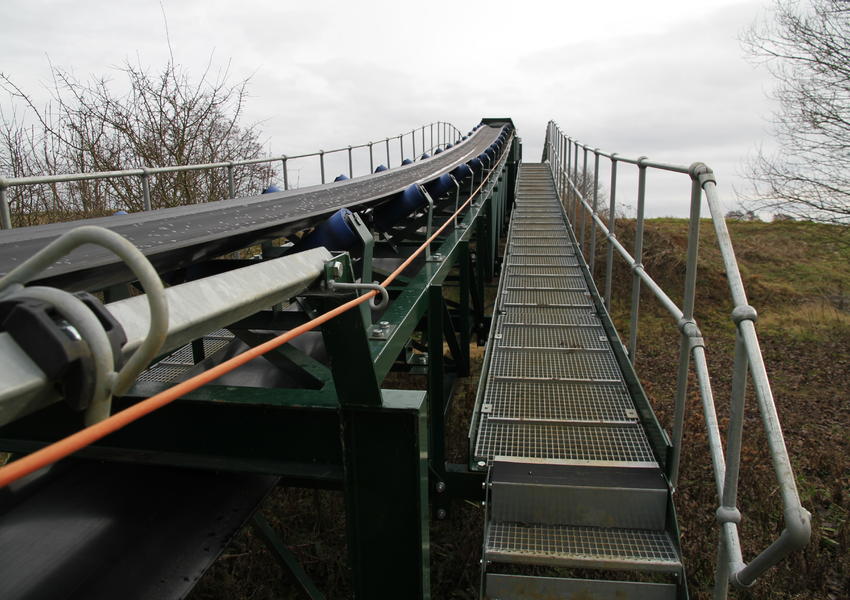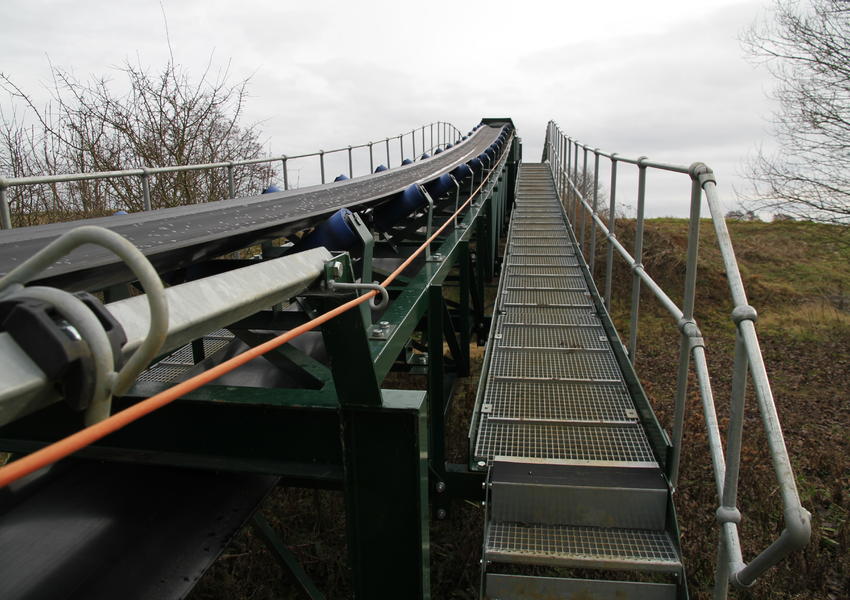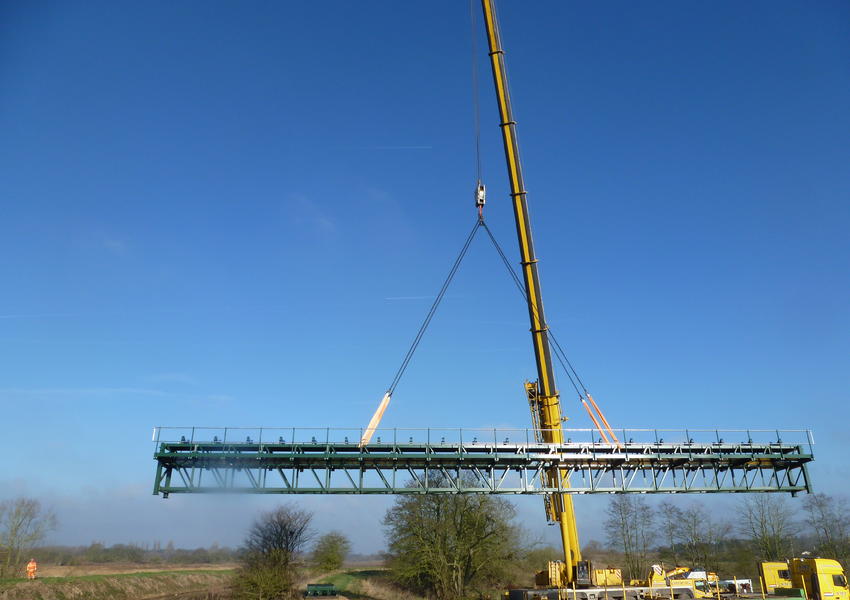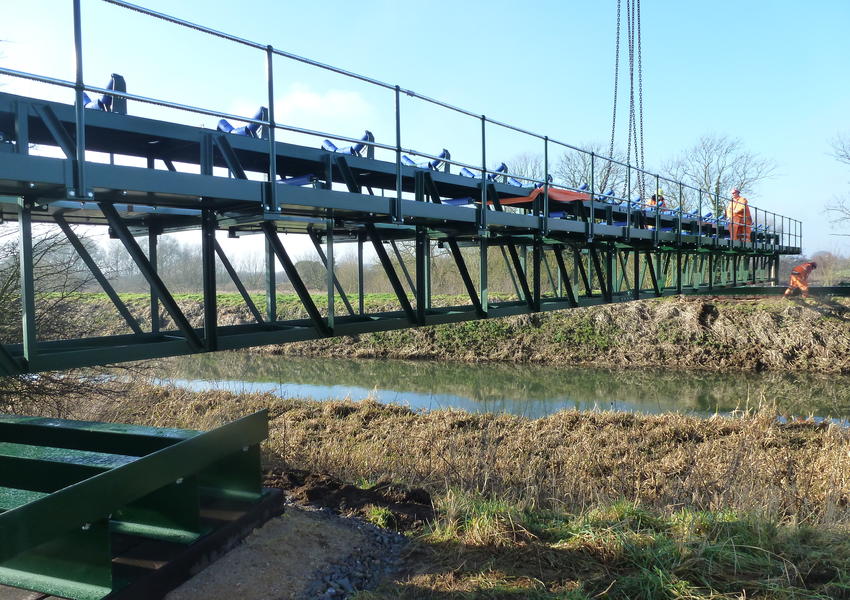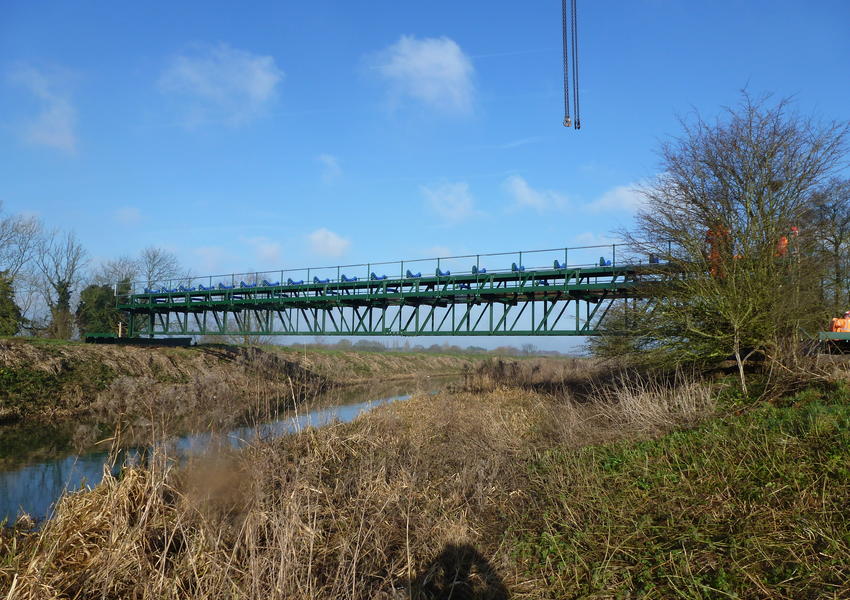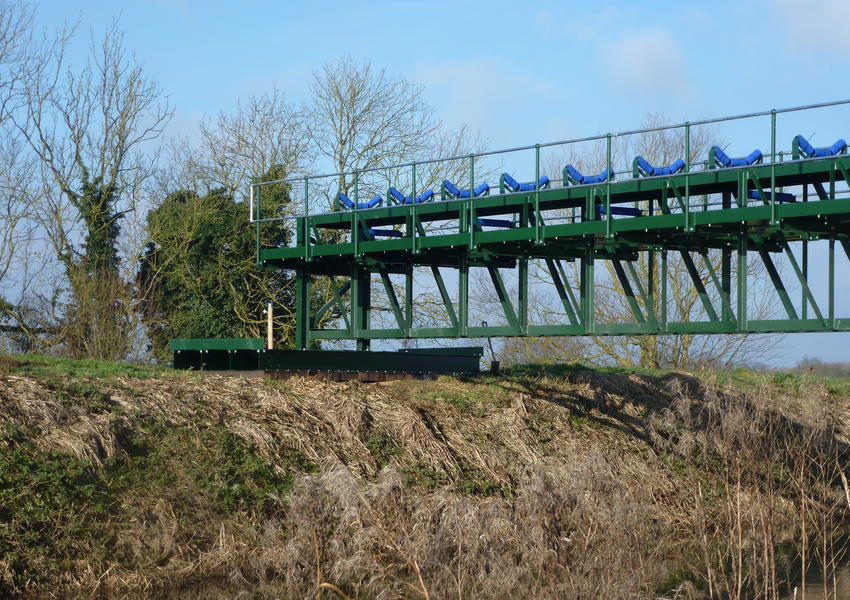 When permitted reserves expired an application to extend the sand and gravel quarry to extract a total of 3.5 million tonnes of mineral from 38 hectares was applied for and was approved in May 2016. This effectively provided approximately 15 years of reserves.
To process this new dig, it was necessary to extend the existing conveyor system from the west side of the Horncastle canal across to the site of the new dig on the east side.
A tender process was iniated and sent to three selected suppliers with Canning Conveyor being awarded the project to supply a conveyor system and the gantry bridge across the canal.
With the original dig expiring in 2016, an extension was applied for to process the reserves on the east side of the canal. This required a conveyor extension to traverse the canal which required Environment Agency (EA) permissions. As Canning had previous experience of conveyor installations that necessitated road and river crossings it was fairly straightforward for them to design and manufacture a bridge and a conveyor system.
The EA regulations also stipulated that there could be no excavations or use of concrete civils, therefore a stabilising pontoon at each end was manufactured which sat on the bank and fully met the regulations.
Field conveyor system:
Canning Conveyor have had many years of design, manufacture and supply of conveyor systems and have successfully completed major systems for 'blue chip' companies.
After site consultation the specification and build window was agreed. Canning initially manufactured and installed the gantry bridge (not affecting the planning permission) which was completed in half a day in January 2018.
Alan, continued, "It went very smoothly and was very impressive to achieve in such a small-time frame. All we had to do after that was lay a hard-core roadway to ensure the cranes could access the site.
Subsequently the new conveyor system followed and was installed in a build window of 12 weeks.
Installed in reverse order the new system connects with the old on the west side of the river. Rated at a maximum capacity of 250tph of sand and gravel with a bulk density of 1.6t/m³ with a lump size of <40mm.
The system typically consists of a 600mm wide field conveyor extending from the old system for 128 metres before a 90º turn towards the river. A 200-metre long Canning Modular Conveyor (CMC) then passes through a short tunnel (civils by AI) up to the bridge.
The conveyor then crosses the canal via a 28-metre long modular gantry bridge which features integral field sections that interface with the CMC system. The bridge comprises five sections and is fully cladded with durbar flooring with walkways both sides and sits on bespoke designed steel pontoons that comply with EA regulations. This section continues after the bridge where it again turns 90º on the east bank joining up to a 249-metre long troughed field conveyor where it then turns again at 90º to join the final 320-metre long section. The final section is then fed by loading shovel into a moveable hopper (by AI) which feeds material directly onto the belt. This hopper system moves with the dig on a daily basis with the last conveyor section moved by the production team to match the dig every 2-3 months
Specification:
All the conveyor sections were individually driven by 22kW SEW shaft mounted drives, complete with ceramic lagged drive drum and one snub drum. Each section is completed by one primary and one secondary belt scraper, one discharge chute with integral crash box and hinged inspection hatch which is lined on the wearing surfaces with polyethylene PE1000. Built on a substantial frame with cantilevered jib discharge which is fitted with an access platform and ladder to enable inspection through the hatch. All the system is fully guarded in accordance with all relevant standards.