Home of the Canning SuperDrive™
From small beginnings, Canning Conveyor today is a major supplier of bespoke equipment to the Bulk Handling and TV/Film industries...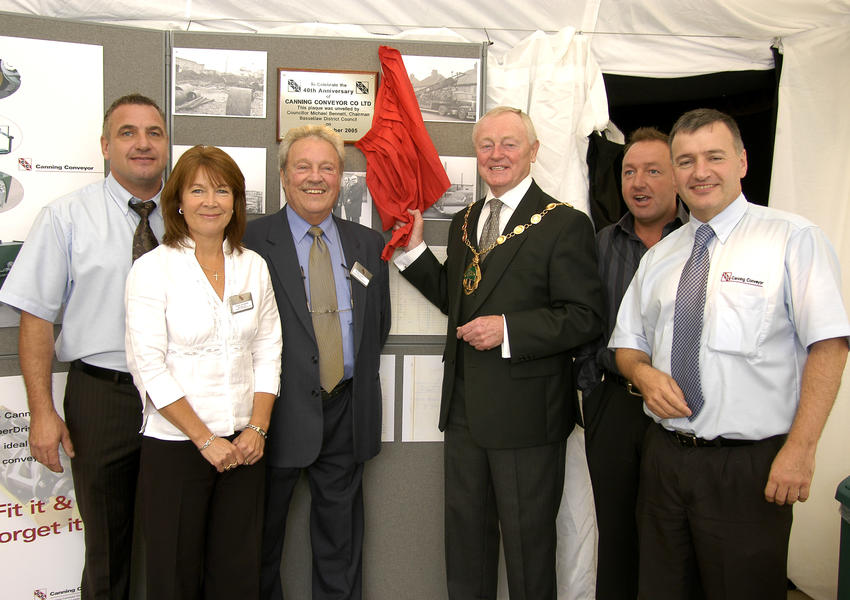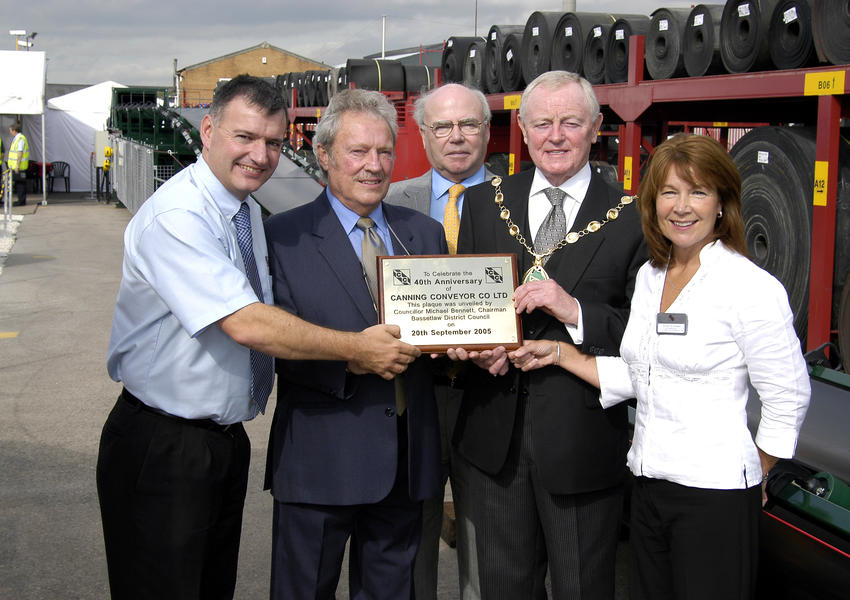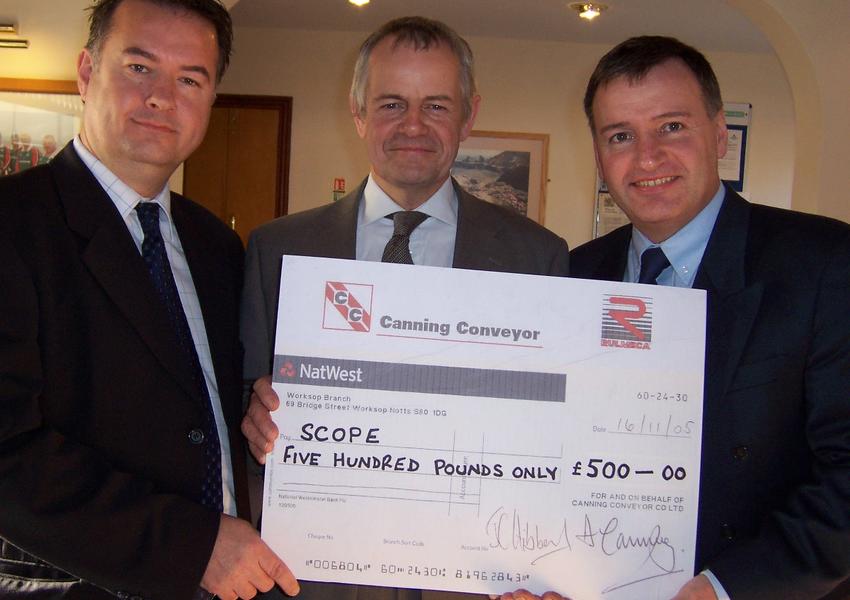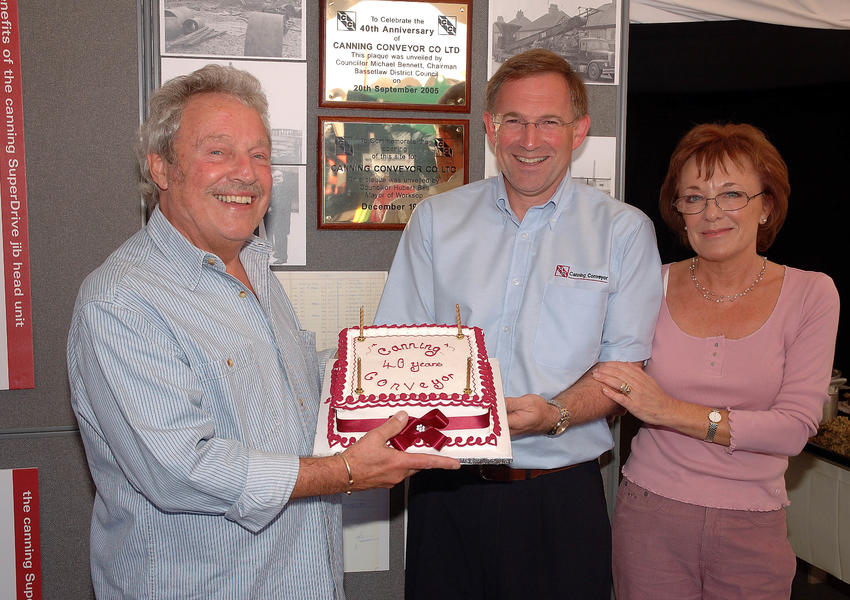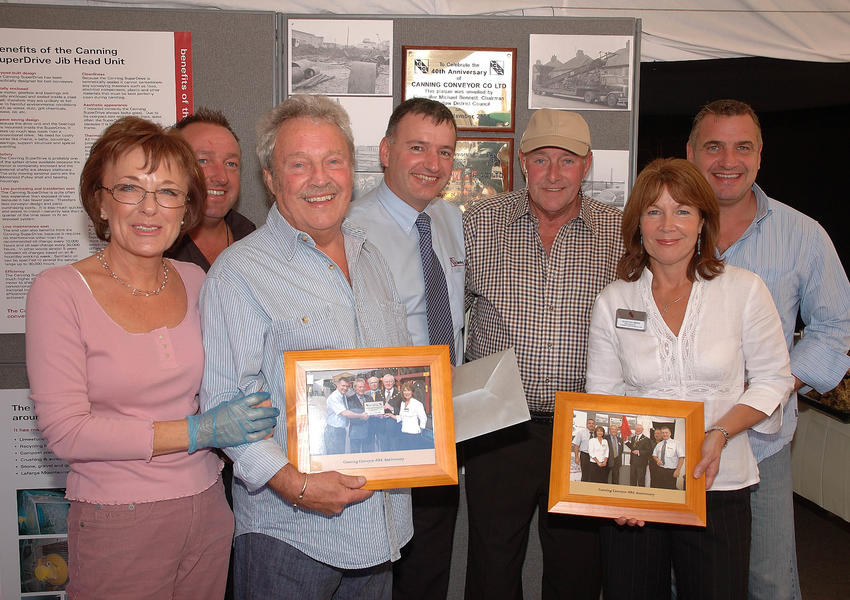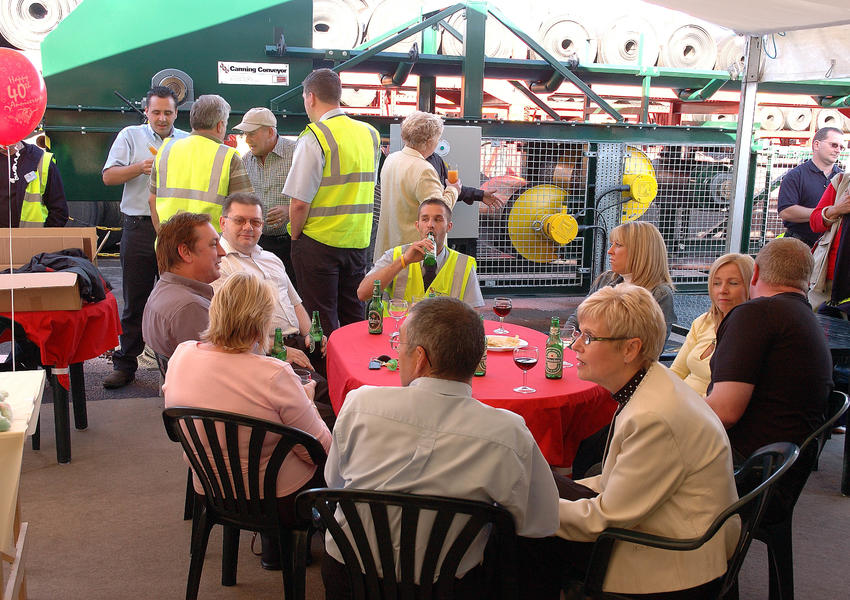 OUR HISTORY
1965:
Canning Conveyor Co Ltd, was founded in September 1965 by Frank Canning as a family run company, that today is a major force in the supply of bulk materials handling plant & equipment .
With over fifty years of experience Canning Conveyor have supplied equipment for many major engineering projects for a diverse range of industries including Mining, Quarrying, Mechanical & Civil Engineering, Waste Management & Recycling, Fishing, Agricultural.
1982:
In 1982 Canning also started to supply bespoke equipment to the Film and TV industries.
2014:
In 2014 Canning invested £1 million which was financed by Barclays Corporate toward the expansion of the engineering department.
This allowed the purchase of a new 4,000 sq./m factory situated on Claylands Avenue Industrial Estate in Worksop. The complex which incorporates adjoining factory units are each fully equipped with full length, 5 tonne capacity cranes. The units were subsequently divided into fabrication, machine and assembly shops, with two-storey offices.
2014:
The new expansion becomes the home of the Canning Film & TV conveyor equipment, including the unique patented Tumbleator™ moving platform, provide the facility for build-up, pre-test and run for gameshow, film and television work. This new facility was immediately used for the pre-testing of Tumbleator™ equipment for the Sky 1 game show 'A League of Their Own 8', which was tested fully operational at the new premises using a new bespoke 63-amp electric supply.
2015:
Canning Conveyor invest in additional works labour and engineering staff. Having recruited 15 new employees in the last three months, to handle the increase in engineering work within the Materials Handling Industry this additional manpower and the new factory premises will cater for the growth.
2016:
Canning supply and add an element of dynamism to the Cirque de Soleil big top touring show – LUZIA. The world tour of LUZIA opened in Montreal's Old Port. Canning incorporated some special features, which were unique & specific for Cirque Du Soleil, which included a battery-operated facility. This facilitates the whole stage to revolve around a giant turntable which included the addition of new revolutionary pneumatic castors which was a 'world first', to lift them off the floor for ease of moving them on and off stage quickly.
2017:
In 2005 Canning Conveyor celebrated its 50th Anniversary
2017:
Change of ownership from first to second generation family members.
Ownership also includes some non-family board members.
In this arrangement the full shareholdings of Frank Canning and other long-standing first-generation shareholders were converted into deferred shares and will be bought back from reserves over an extended period by the company. Frank Canning has resigned as Chairman of the board of directors but is retained as a consultant. Andrew Canning takes over the role of Chairman of the board, in addition to his current role of Managing Director.
At the same time, Jay Canning completed the same arrangement in which the company would buy his shareholding, following his decision to resign as a director and relinquish all ties with the company, retiring from the business.

The remaining current board members remain unchanged, namely Martin Lambert, Finance Director; Steve Hill, Engineering Director and Robert Ilett, non-executive Director. Christopher Canning has also joined the board as a non-executive director, not taking any management post.
2017:
Canning Conveyor awarded ISO 9001:2015 certification.
In presenting the award, certified lead auditor for QAS International – Alan Duffty, confirmed that "Canning Conveyor are well versed in the understanding of quality management requirements, this was well demonstrated by all the staff I talked to. The systems in place are of a very high standard, this also applies to the engineering division which is well organised and supervised. Evidence gathered and witnessed is a great credit to the organisation."
"All members of staff have been made aware of the change from 9001:2008 and training is ongoing to ensure full compliance with 9001:2015.

"Canning Conveyor is operating on two sites in the Worksop area; the most recent site houses the main engineering, design and development team. Time was spent at this site checking over the procedures to include design risk management, planning, drawing control and conceptual development. It is evident that they have a continuous improvement regime and a robust philosophy of design, process and procedure improvement regime."
August 2017:
Engineering compliant to BS EN 1090 Structural Steelwork EXC CLASS 4

2017:
Canning Film & TV division supply bespoke equipment for La Perle by Dragone at Al Habtoor City – Dubai. For this live masterpiece Canning supplied bespoke Tumbleator™ Rolling Fast Track units which were integrated with a giant scenic tower frame
Downloads