Canning Conveyor,has worked within the film & TV industry as a specialist supplier for over 40 years and today is the number one choice for Conveyors, Treadmills, Travelators and their innovative, world-renown Tumbleator™!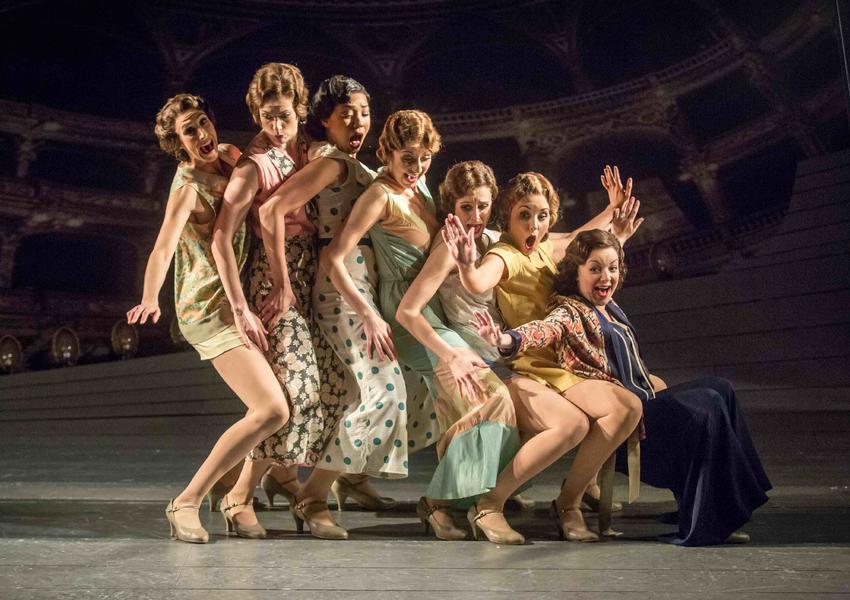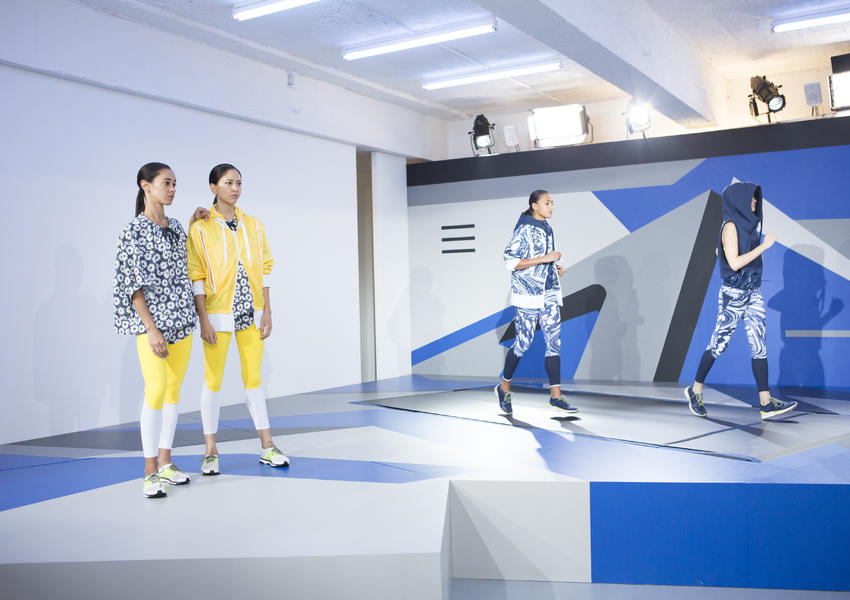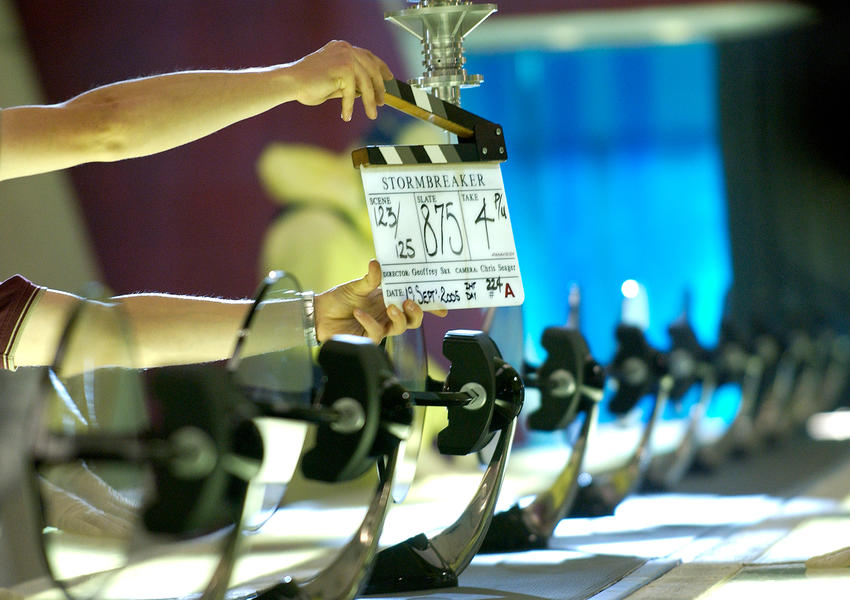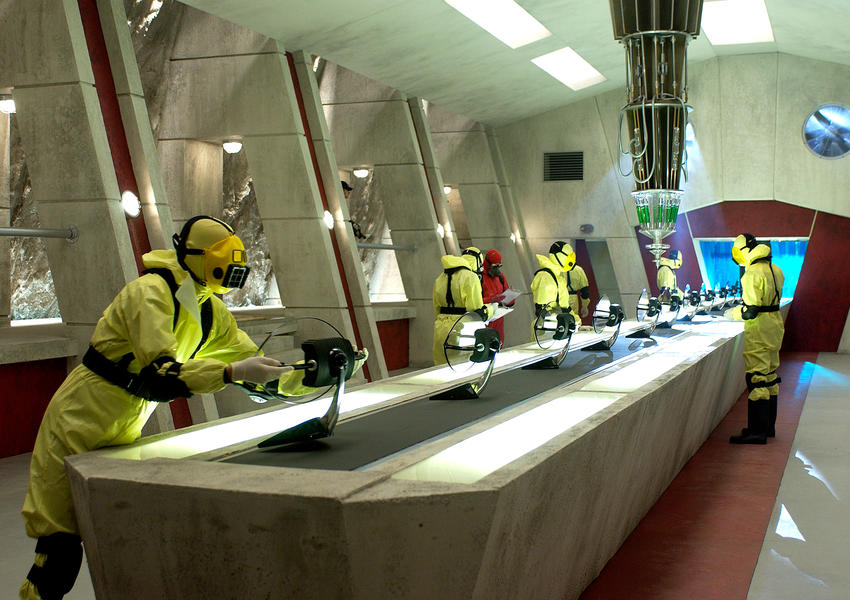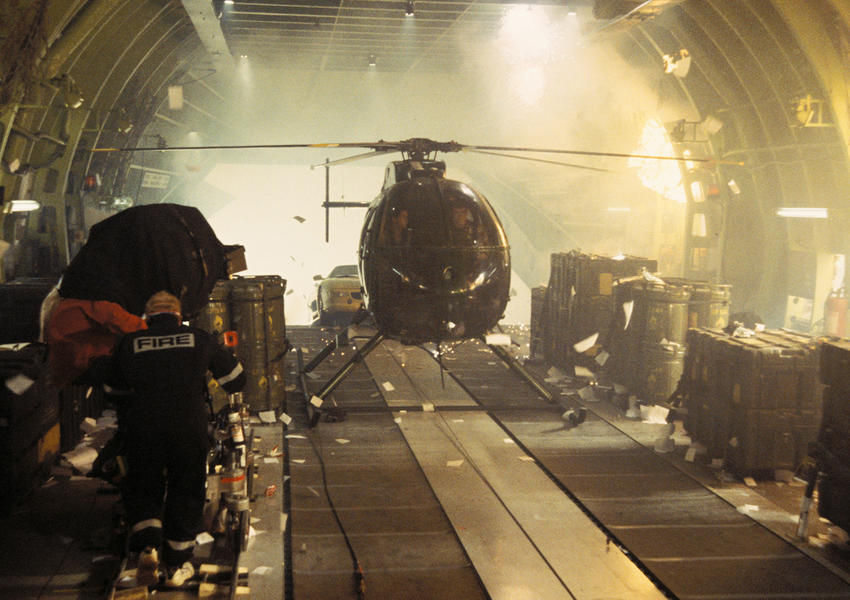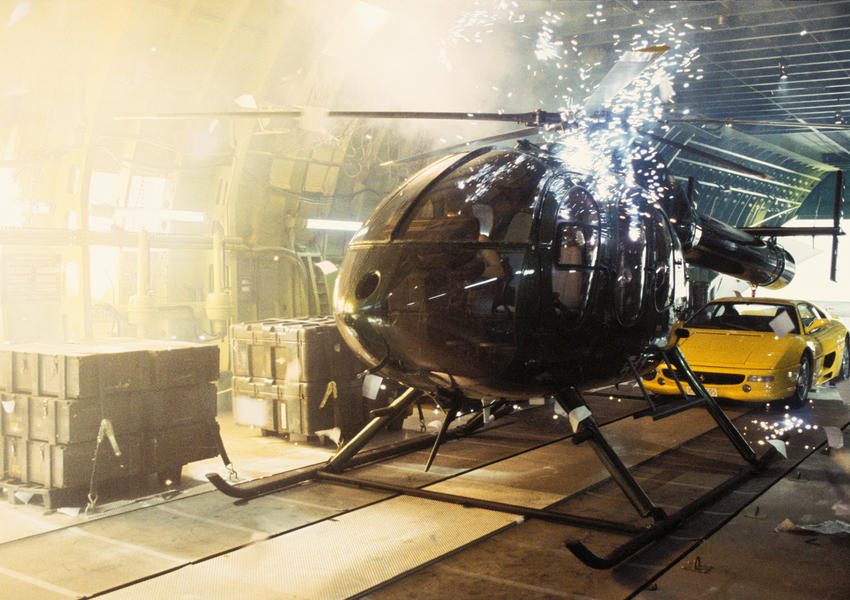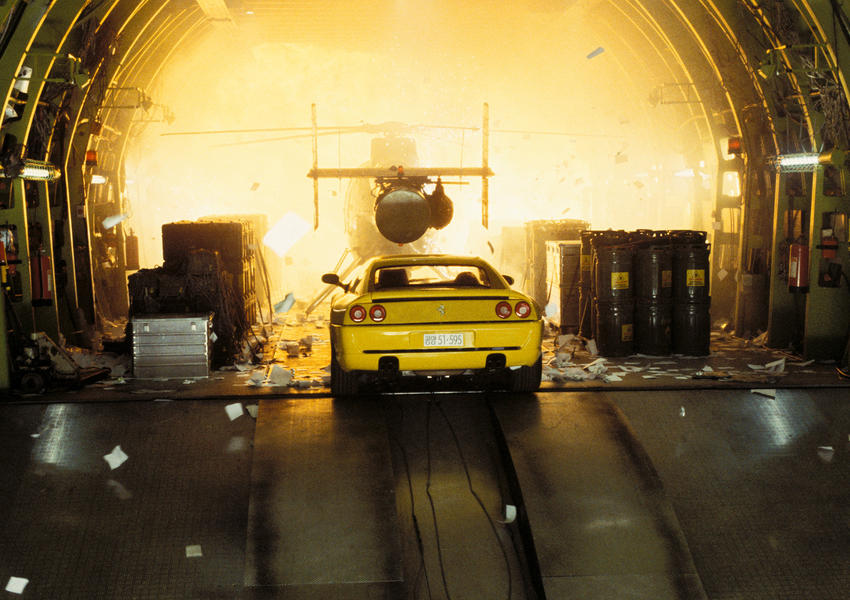 It all started in May 1982, where we supplied on hire conveyors for Superman III, filmed at Pinewood Studios.
Over the years we have built up an enviable reputation as a company that delivers innovative solutions, on-time and in budget. We have supplied our equipment for film productions at Pinewood, Shepperton, Elstree, Black Island and Fountain Studios.
Since then, mainly by referral work, we have worked within the film & TV industry supplying to films and dramas, TV commercials, theatre, fashion shows, game shows, music videos and indoor and outdoor events including Marathon Expos. We have also supplied equipment for the world famous 'Cirque de Soleil' and 'La Perle Dragone' production companies.
Our engineers have travelled around the world providing bespoke equipment and applying our innovation whilst working in full collaboration with directors to achieve the desired effect on set.
R&D development is something we take very seriously, and Canning continually push the boundaries, working very closely with Art Directors, Production Buyers, Designers, and set Construction Managers, and many associates within the industry.
We can supply equipment from existing stocks and in our extensive workshops produce bespoke equipment to suit your specification.
We offer rental, contract price, or purchase of:
All types of conveyors, walkways, platforms and treadmills.
Experienced in all aspects:
Supply from stock or made to suit.
Installation.
Site supervision during rehearsals and shoots.
Dismantling and collection.
Some of our earliest BLOCKBUSTERS included:
Indiana Jones:
Following our visit to EMI film studios at Borehamwood, we were asked to quote for a conveyor with supporting structure for a scene set in a mine where Indiana would fight a Thugee guard.

Requirements
From scale models, sketches and briefs from the Art Department and working closely with Alan Cassie, Production Manager we supplied the following:
A heavy-duty flat belt conveyor 40ft x 36-inch wide
The conveyor included supporting structure, guide rails and it had variable speed controls.
We gave advise on other equipment within the mines including pumps and dewatering machinery.
The conveyor was completed within 3 weeks and hired to Lucas Films for 12 weeks. We delivered it to set and dismantled and collected it after shoots.
Die Another Day:
Introduction:
Canning Conveyor started work on this from word-of-mouth recommendations from the film crew we worked
with on 102 Dalmatians - filmed earlier in that year. We met Chris Corbould in special effects and the Construction Department team, working for Eon Productions at Pinewood Studios to go over the requirements.

Requirements:
The brief was for a heavy-duty treadmill system to move two sports cars and a helicopter, a total weight of some 6 - 8 tonnes, in one of the films main action sequences.
Initially they considered using a slatted plate conveyor but this was rejected due to the very high costs involved.
Working only from rough sketches, we produced a twin belt conveyor system each 4ft wide, where the vehicles would straddle, linked together at the head and using a central drive unit.

Working only from rough sketches, we produced:
Two-belt conveyor system 80ft long x 2 off 4ft wide belts linked together at the head.
This belt system had variable speed, a forward/reverse facility and heavy duty carrying rollers. Full detailed drawings were provided to the production department in order to build the set to suit.

Canning engineers also assisted with assembly and testing throughout rehearsal. The whole system took 6 weeks to complete - from receiving the order to installing on set.
Other major productions we have worked on include:
102 Dalmatians
Who framed Roger Rabbit
Superman 111
Stormbreaker
Charlie & the chocolate factory
Alien 3
Closer
Whatever your production requirements talk to the experts.
For further information:
Andrew Canning
andrew.canning@canningconveyor.co.uk
01909 486166
Related documents