Canning have received countless testimonials for the successful projects they have been involved in.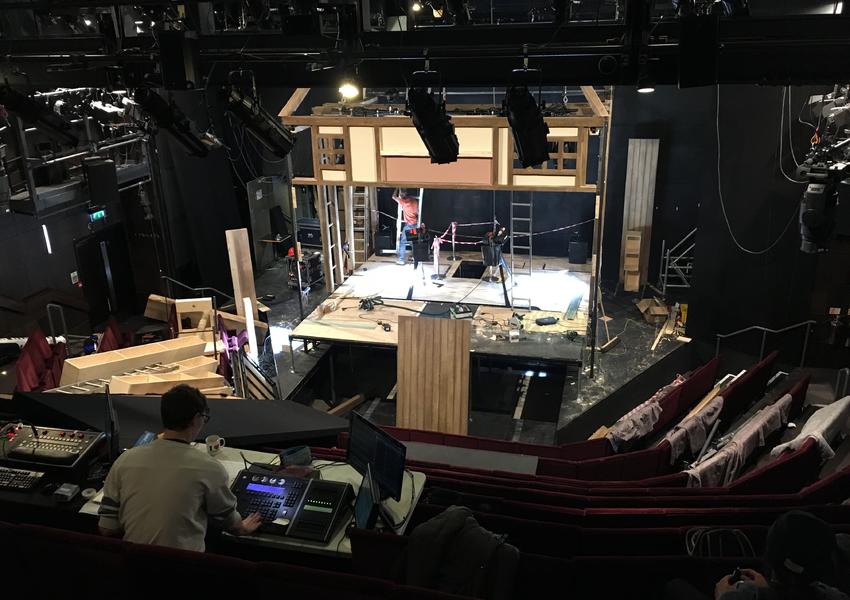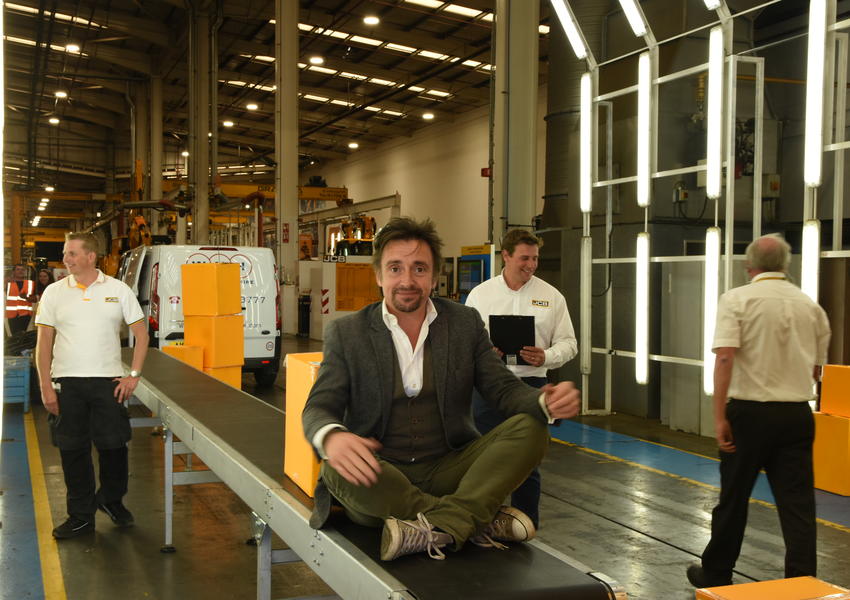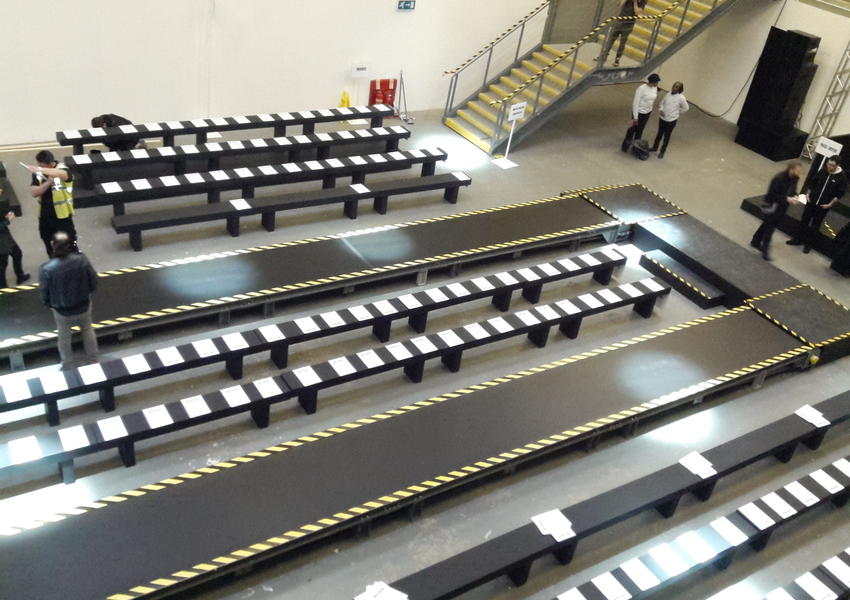 London Marathon Exhibition.
Joe Carter, London Marathon commented: "The tumbleator was the perfect activation to drive buzz around the Vitality festival. The crowds built in no time eager to take on their personal challenge and defeat the clock, with Corey and track mafia providing the perfect atmosphere and tempo to the activity. It was easily the most popular area within the park, and the runners kept coming long after the end of the event. This was our second use of the Tumbleator and it is fast becoming our favourite activity."
John Beeden, Virgin Money London Marathon Exhibition, said: 'Please pass on my thanks to your crew for a great effort at the show. The Tumbleator was a great success, I don't think there was a moment in the 39 hours the show was open when we didn't have a victim on board. From people who breezed it to those in boxer shorts falling flat on their face. A great success, hopefully we can find the budget to do something similar or even more adventurous next year'.
My Beautiful City for House of Holland AW15.
"A huge thank you for all the work that the Canning Team did for the show and their work
on-site. It was great to have the Canning Team involved; they are very flexible people
to work with and I wouldn't hesitate to involve Canning on another show when the
opportunity comes around."
Leshea Bates – Project Manager for My Beautiful City for House of Holland AW15.
Question Of Sport: Super Saturday – BB
Dear Andrew and Gary,
I am writing to say thank you yet again for the fantastic job Canning Conveyors did for us.
BBC's Super Saturday was the third production I've worked with you on now, and each time
it has been an absolute pleasure both due to the quality of service, and also the friendly,
accommodating manner in which you do business.

It's a real asset to have both yourself and Gary on set, not only in the competent operating of
the conveyors, but in your willingness to go above and beyond to lend a hand wherever possible.

With Canning Conveyors, a production doesn't simply get the quality performance of the
conveyors themselves, but also the ingenuity and creativity of the staff. If ever an issue has
arisen with a challenge, be it technical or even the gameplay itself, you've always been quick
to help resolve it in a way that is beneficial to the production.
What's more, each production has brought with it a new set of challenges and demands,
and yet Canning Conveyors has continued to meet them every time. Indeed the growth and
development of the company to meet the needs of TV and film production is something I've
been able to witness over the last few years, and I'm excited to see what you will come up
with next.
I'm sure I'll be in touch with a new project soon and look forward to working with you again.
Tom Wackett
Assistant Producer - June 2014
League Of Their Own – Sky One
"Canning Conveyors equipment has featured in 4 series of A LEAGUE OF THEIR OWN and each time has been a resounding success
Not only does the equipment they supply look brilliant but more than that it has become an iconic part of the show. In addition the team from Canning Conveyors were a pleasure to work with. They were involved from pre-production through to the recording of the show, and at every stage gave valuable input and advice to make sure that the equipment was used efficiently and safely.
I would have no hesitation in recommending them to any other production company."
Matt Wilkinson – Producer
A League Of Their Own - Sky One
'My Man Can' - ITV
Hi Andrew
I would just like to say a big thank you to you and your team for the recent record of My Man Can, your team went way above and beyond what they were required to do to help out in the studio and they were an absolute pleasure to work with and became part of our studio crew.
I would without hesitation happily work with your team again if required on another project in the near future.
Thanks again
Natalie Wall - Production Manager
My Man Can - ITV
I'm on my last few days working on My Man Can so want to take the opportunity to thank you for all your help and advice. Gary and Seb went far beyond what was expected and the extra pair of hands they provided across all the games was very much acknowledged and appreciated by all concerned.
Once again, thanks and I'll definitely be in touch the next time I'm doing anything tumbulator related.
All the best,
Ian Warren - Games Producer
My Man Can - ITV
Question of Sport - BBC
Hi Andrew
It was a real pleasure working with you guys, everyone was professional, friendly and extremely keen to make sure everything ran smoothly.
Stephen Brooks - Production Manager
A Question of Sport
Hi Andrew,
Just a quick note to let you all know that the special episode of A Question of Sport, featuring the Generation Game, is airing very soon. The other show featuring the Tumbleator will air shortly after.
We hope you enjoy watching the programme, it was a lot of fun to make, and looks fantastic!
A big thank you once again for allowing us to use the conveyor belt it looks great!
Thanks for being a part of our show!
Best Wishes
Matt Bowcott
A Question of Sport - Entertainment
The Secret of Crickley Hall
Hi Andrew,
All went very well on the day, Gary was great and the Director got the shots he wanted.
Thanks for all your help. I will definitely be recommending Canning to friends in the industry.
Related documents