Canning Conveyor's Tumbleator in London Marathons events.
24th July 2017
The Tumbleator was used in two London Marathon events. The first, where Canning Conveyor suppled a 6m Tumbleator was 'The Abbotts World Marathon Majors Challenge' at The Virgin Money London Marathon Exhibition at the ExCel held during April 2017. This was an indoor event, where participants were challenged to run 400 metres at the pace of Eliud Kipchoge and Mary Keitany, the winners of the Abbott's World Marathon and to see if they could keep up with them. Canning Conveyor supplied a 6m long Tumbleator.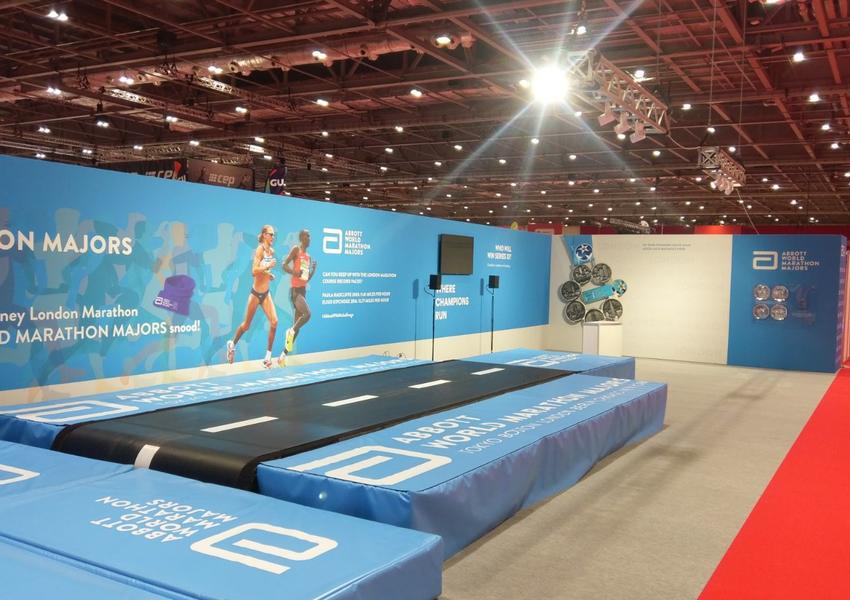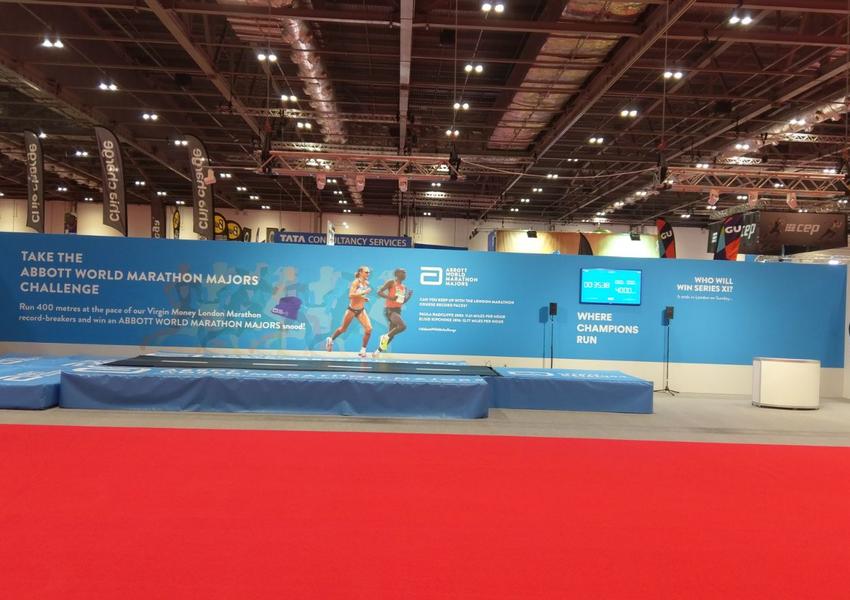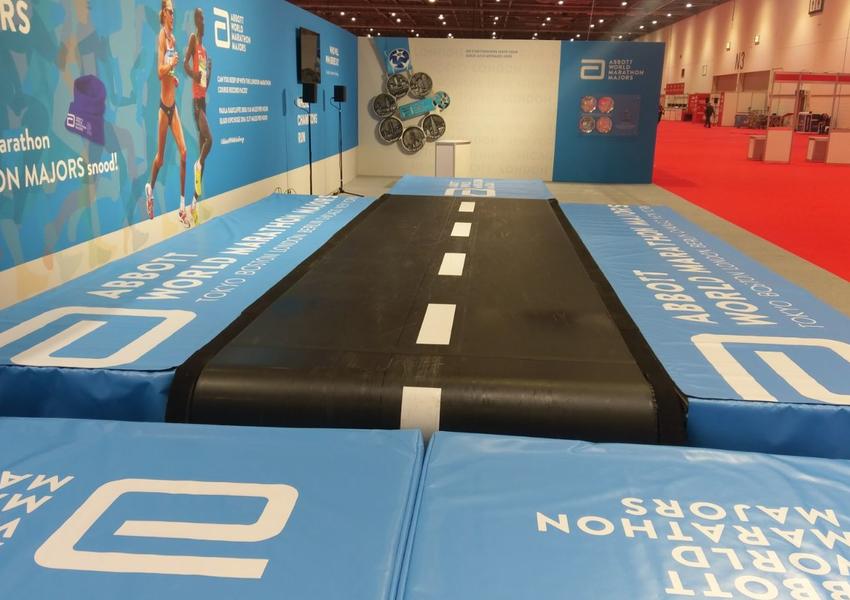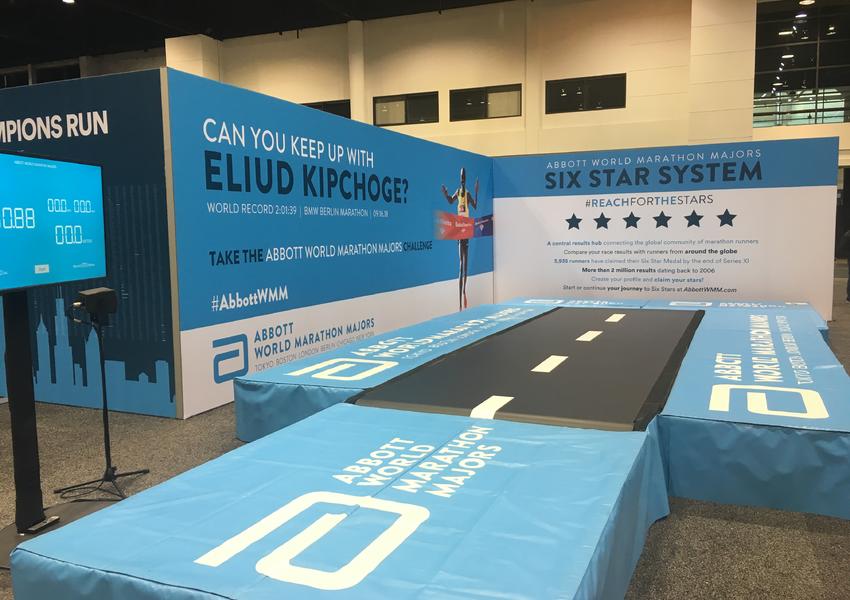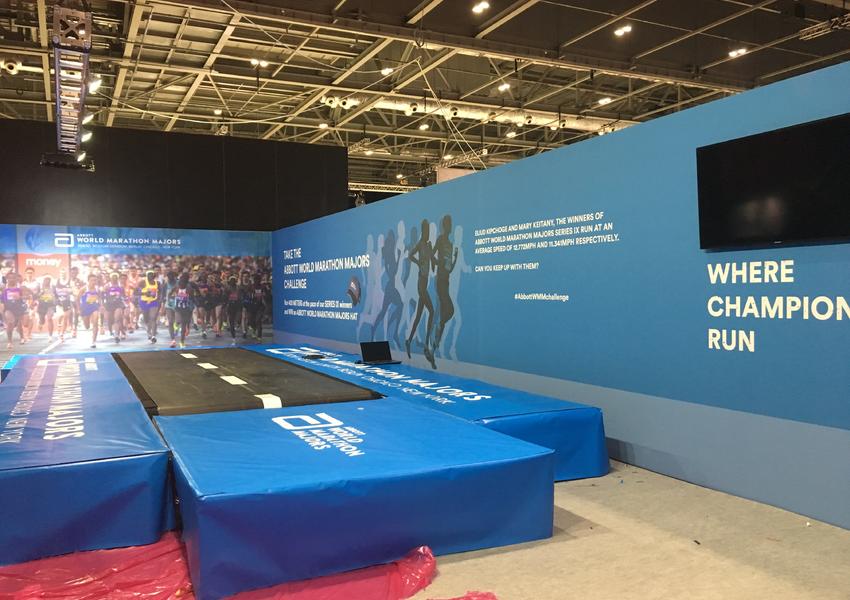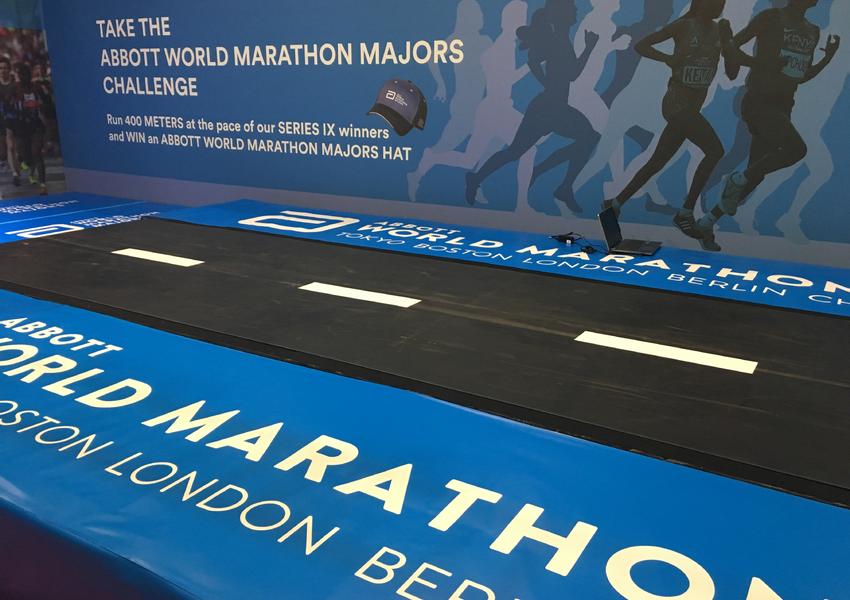 The second event, Canning Conveyor supplied a 9m Tumbleator, was at The Vitality Westminster Mile, an outdoor event at Green Garden, in London. The theme at the Vitality Wellness Festival in Green Park is 'goal setting'. To compliment this, the Vitality hashtag is #MyNextGoal. This was carried out on Sunday 28th May where over 10,000 participants took part.
The Tumbleator incorporated this theme with three challenges run throughout the day. Participants took on a challenge and use #MyNextGoal as part of their attempt at the activity.
The challenges were;
Attempt 1 minute on the Tumbleator at World Record pace: (Men's WR speed is 12.7mph & Women's WR is 11.3mph).
Take on the speed challenge - attempt a 1 minute interval on the Tumbleator at ever increasing speed (incremental speed appropriate for age).
To run with a loved one for 1 minute.
Joe Carter, London Marathon commented: "The tumbleator was the perfect activation to drive buzz around the Vitality festival. The crowds built in no time eager to take on their personal challenge and defeat the clock, with Corey and track mafia providing the perfect atmosphere and tempo to the activity. It was easily the most popular area within the park, and the runners kept coming long after the end of the event. This was our second use of the Tumbleator and it is fast becoming our favourite activity."
John Beeden, Virgin Money London Marathon Exhibition, said: "Please pass on my thanks to your crew for a great effort at the show. The Tumbleator was a great success, I don't think there was a moment in the 39 hours the show was open when we didn't have a victim on board. From people who breezed it to those in boxer shorts falling flat on their face. A great success, hopefully we can find the budget to do something similar or even more adventurous next year."