Canning Conveyor supply Hopper Feeder and Lattice Conveyor for Guernsey Aggregates Plant
5th February 2021
An aggregate processing plant in Guernsey based in Guernsey added a hopper-feeder and inclined 28m long conveyor giving them the facility to load -20mm aggregates at a rate of 225 tonnes per hour, which is fed by an existing loading shovel to discharge into an existing rotary bin feeder.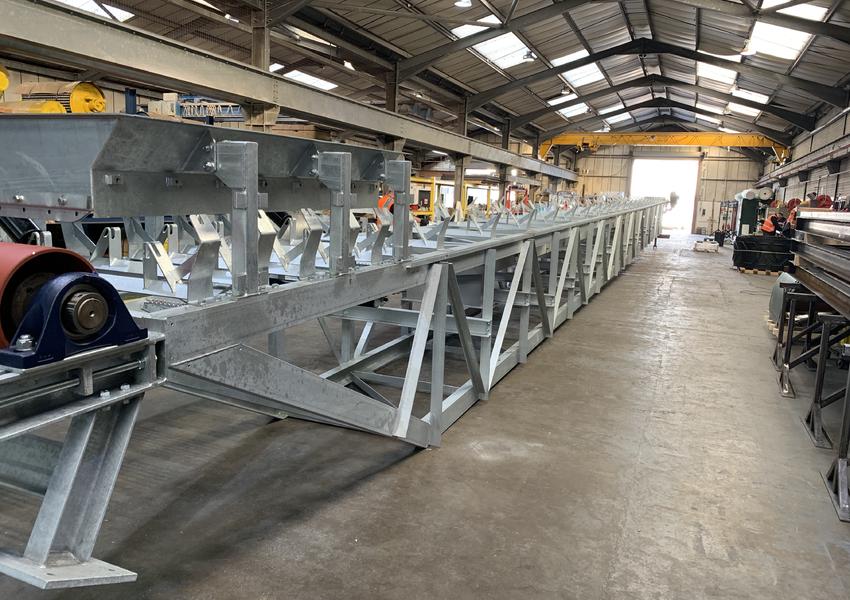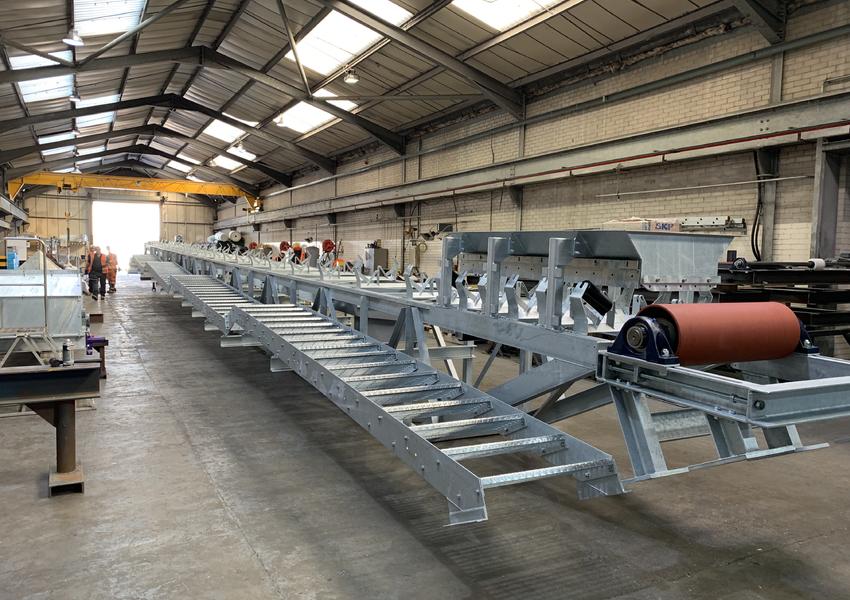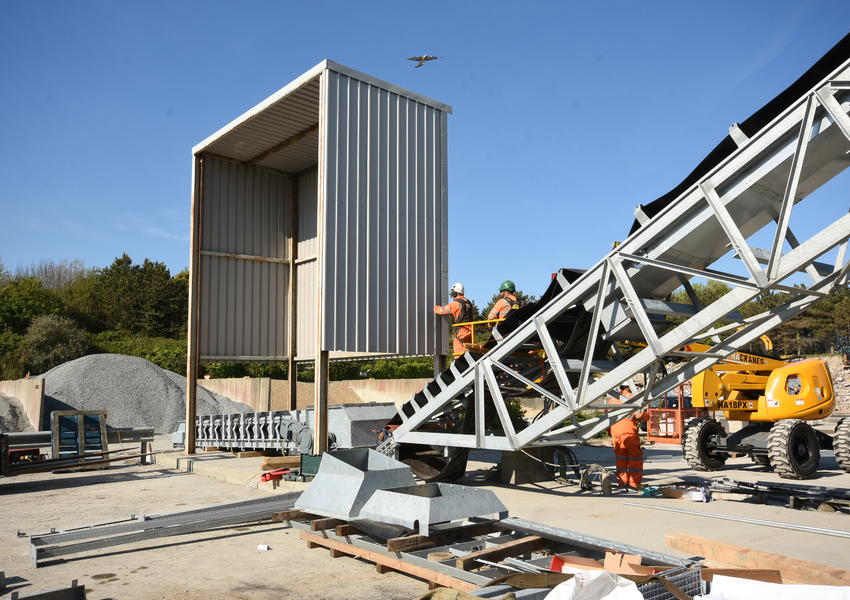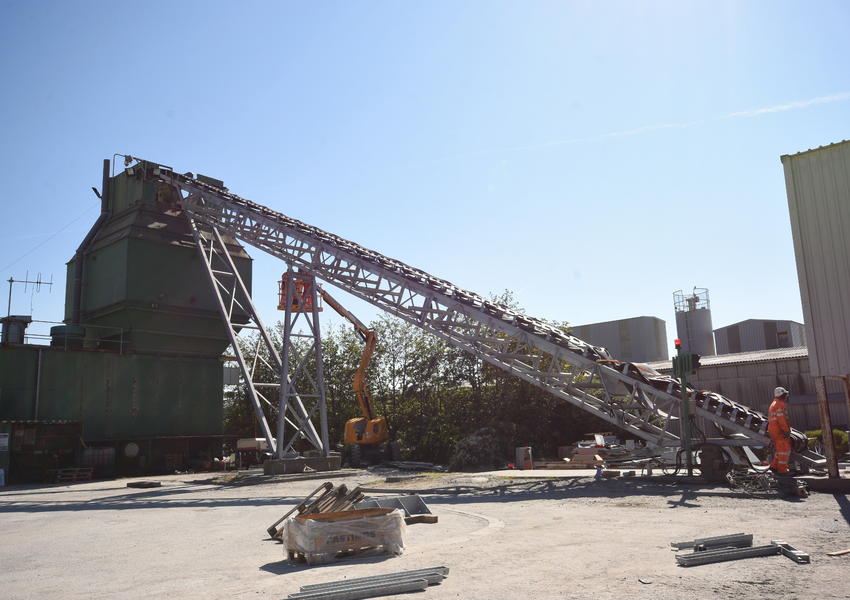 Canning Conveyor designed & manufactured a 6-tonne capacity hopper onto an 800mm wide x 11m long troughed belt channel conveyor which in turn fed the aggregate material onto an inclined static lattice conveyor, 800mm x 28m long, running at a 30-degree angle fitted with Cannoflex chevron belt C25.
The hopper conveyor came complete with lined head chute, screw tension, 15KW SEW drive, with the drive drum diamond lagged and fitted with Copper split bearings. Canning 3-roll, 102mm dia troughing sets and return rollers were fitted as standard with an emergency stop pull wire system supplied for running full length down one side of the conveyor.
The hopper had a vibrating motor to sloping sides, a products grid, access ladder and viewing platform.
The inclined 28m conveyor also had a 15KW SEW drive and a Cannoflex Chevron C25 conveyor belt included.
Canning Conveyor supplied an engineer to overview the site installation and commissioning of the equipment, which was carried out by the client completed during 2019.
Canning organised the site vulcanising of the conveyor belts as part of the package.
"Canning Conveyor had to use 3D scanning technology to survey the existing building at the head of the conveyor to determine the exact landing point for the conveyor head, so that the conveyor could be positioned in the right place during installation."