Canning keeps things moving in style at London Fashion Week.
16th March 2015
Canning Conveyor has once again been involved in the Fashion Industry with their travellator playing a key part in the success of the House of Holland AW15 show at the recent London Fashion Week.
The House of Holland show was an instant hit with models stepping onto a travellator to be transported to the opposite end of the moving catwalk to be then returned up the opposite side on a second travellator.
The travellators that replaced the catwalk at House of Holland weren't just a gimmick. Instead of prancing along the catwalk, models could stand, feet planted defiantly apart, staring out at the photographers: they looked tough.
Henry Holland, commented, "I wanted to present something a bit stronger and tougher and more machine-like, I needed to really drive it home because people associated the shows so much with fun and so much of that is in the pace of it and the walk so I wanted to slow it down."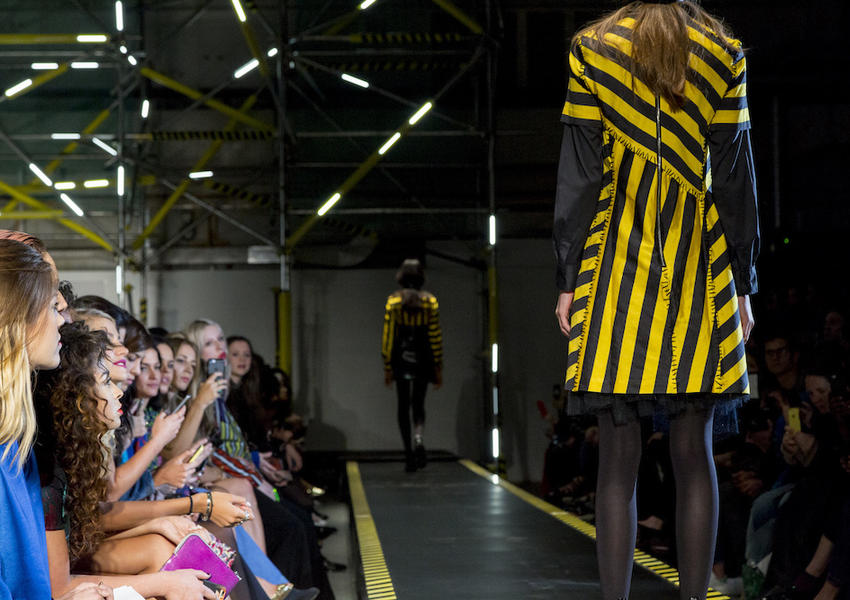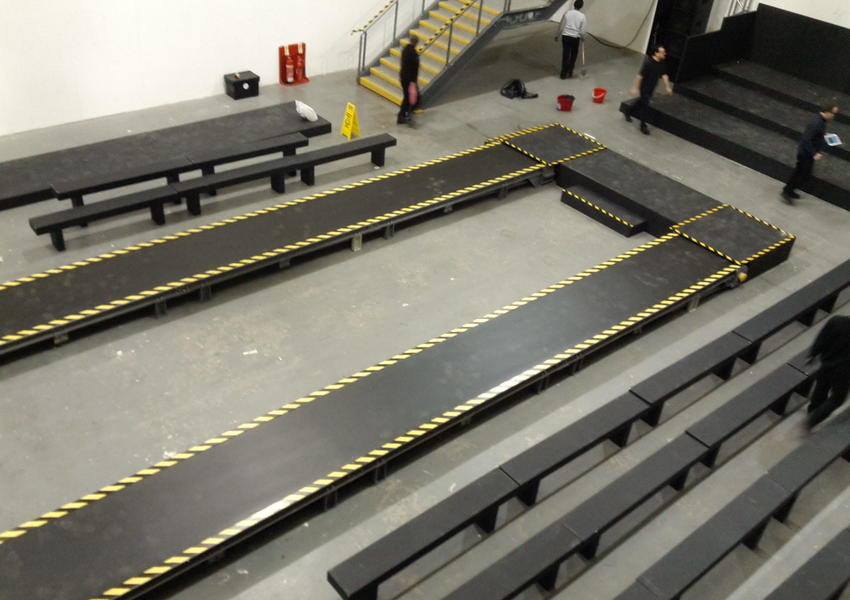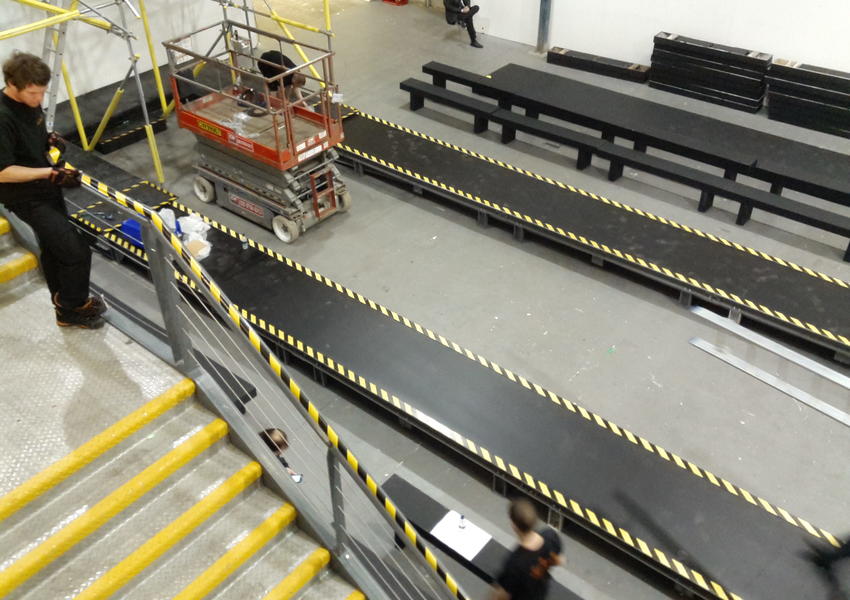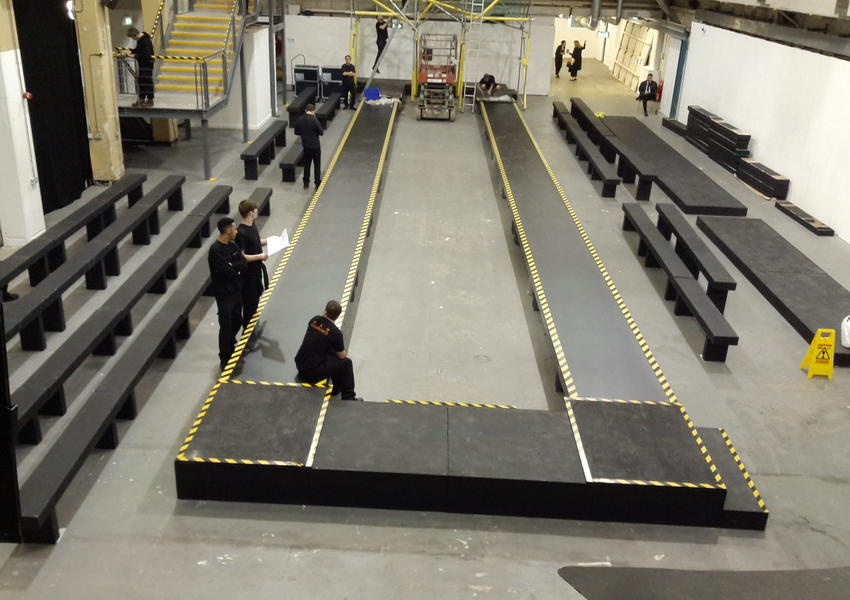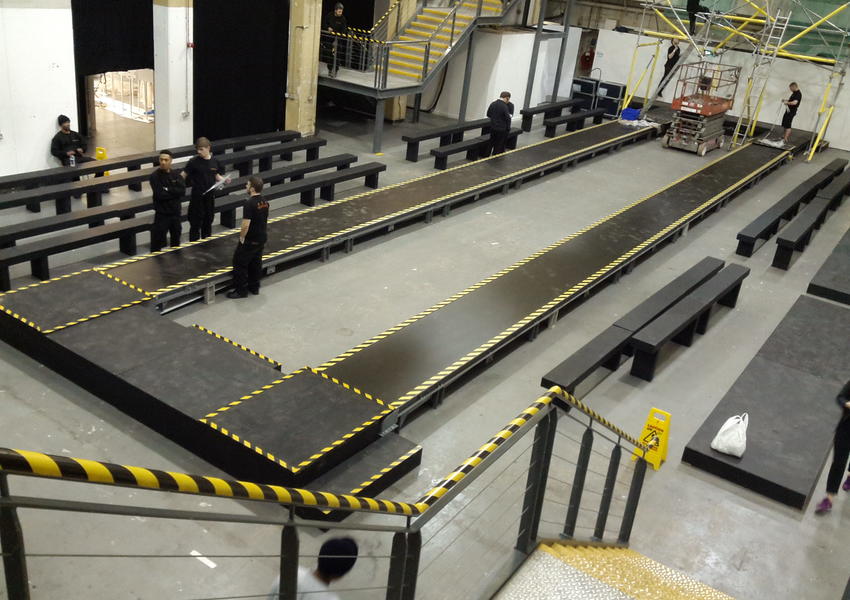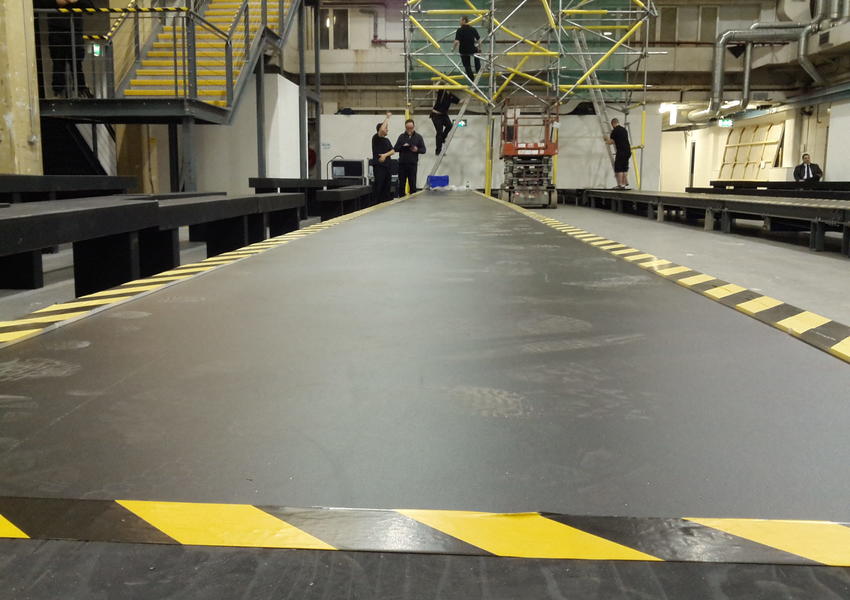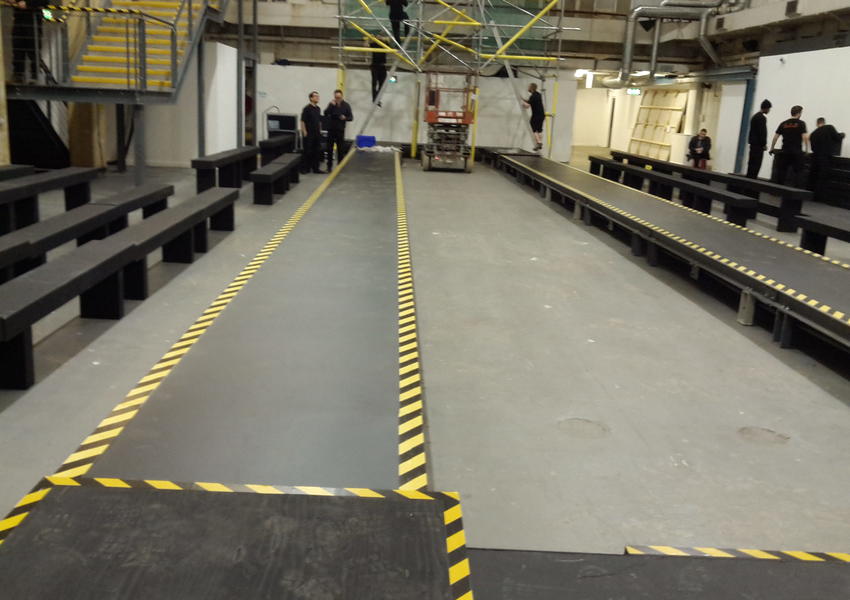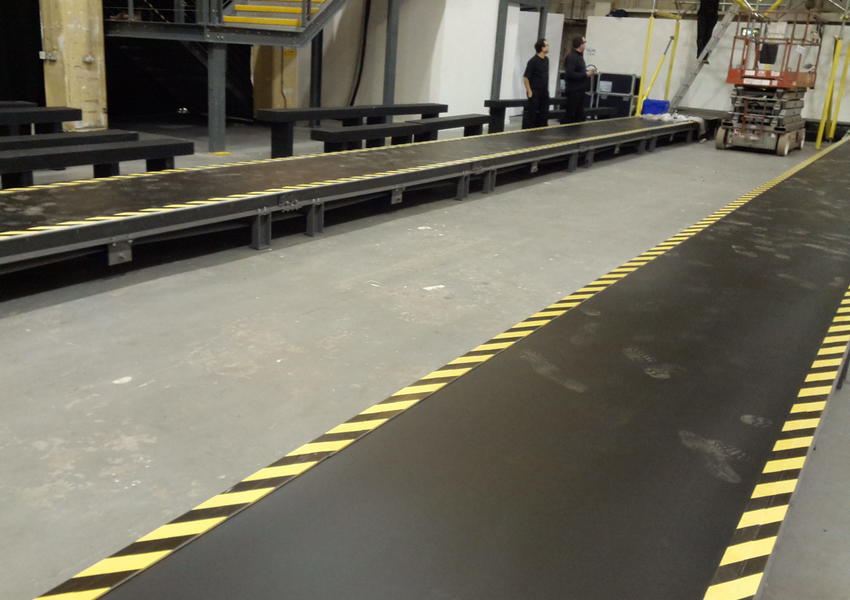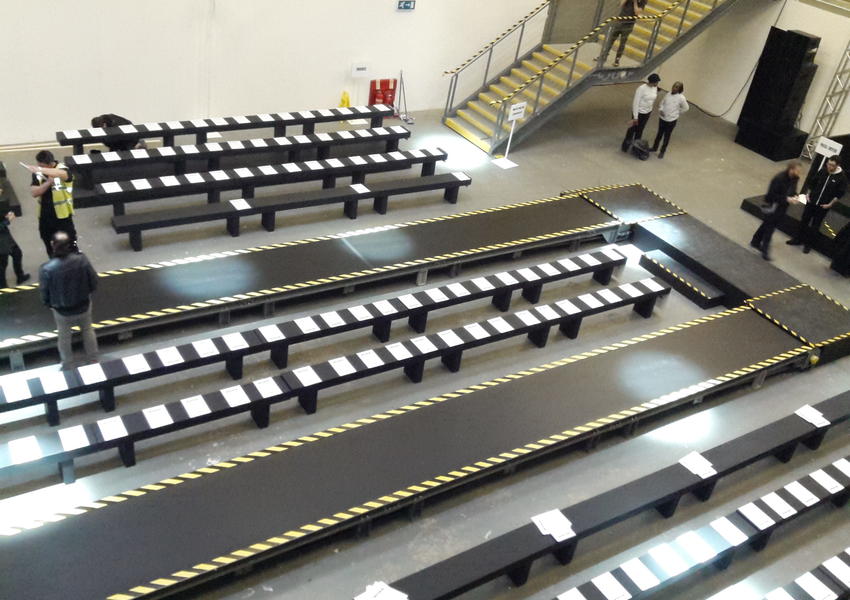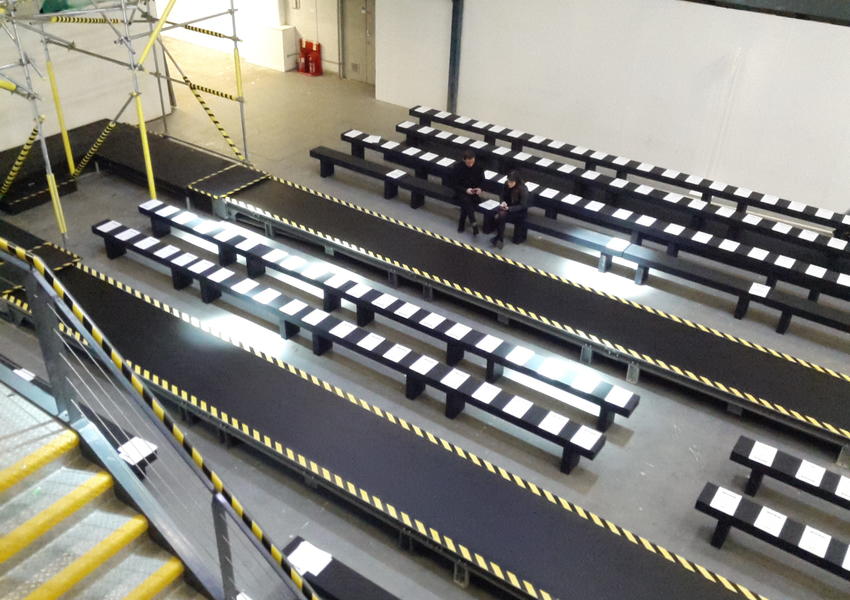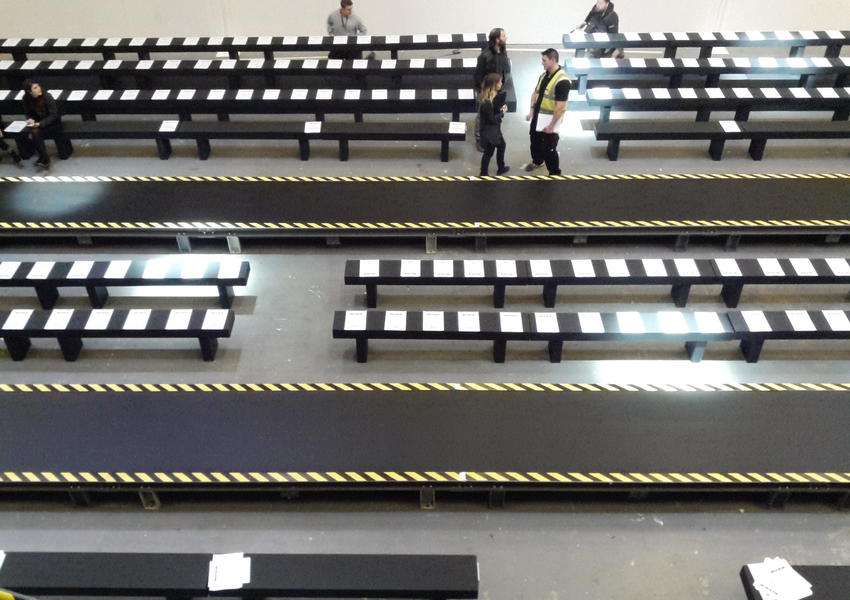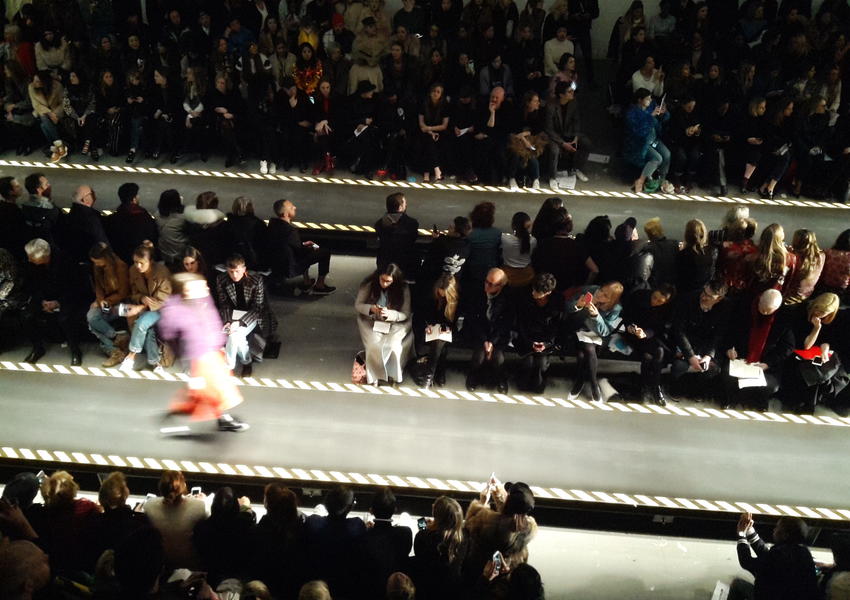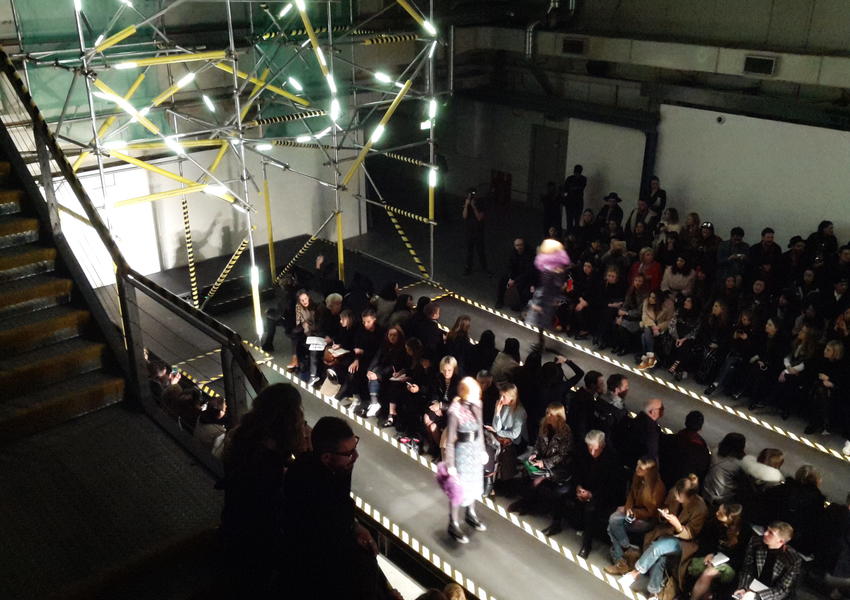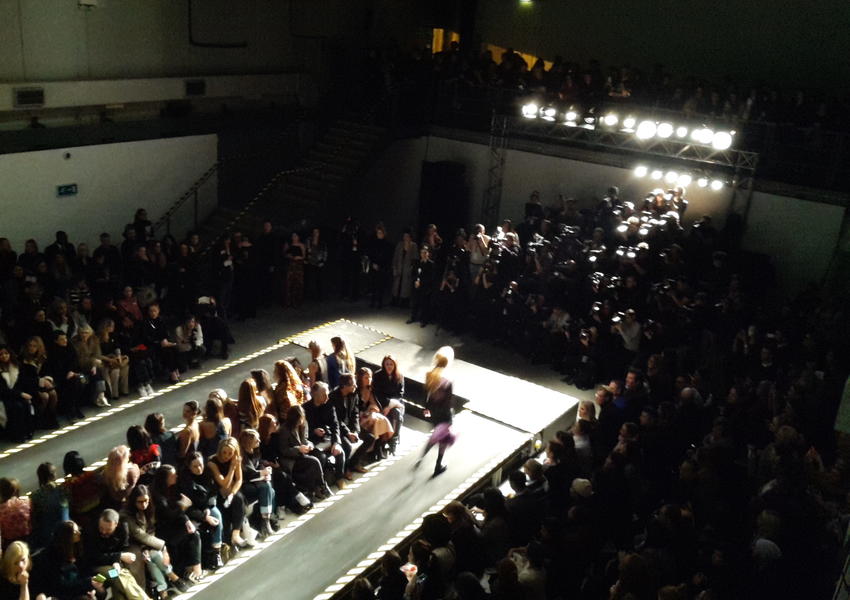 The Trend Travellator
The travellators certainly added to the dark, industrial and menacing space beneath Westminster University. Yellow and black tape-wrapped scaffolding structures hung over the space, whilst models were seen gliding back and forth on the runway by way of travellator, much to the excitement of Holland's usual IT-girl saturated front row.
Henry, further commented, "The travellator came about a week ago, the original concept was that there would be a moving floor of sorts and then it became this floor about a week ago. I came down to the venue the night before and tried it out and I didn't want to leave! It's just been amazing."
Canning supplied all the necessary bespoke systems to make it all work smoothly which included two moving conveyors, both 20m in length, both edged with hazard branding in keeping with the theme
It's just the latest project in a recent number of fashion shows for Canning Conveyor where different solutions have successfully been utilised, much to the delight of fashion show directors.
Andrew Canning – MD, commented, "It was a total success and added to the industrial look that Henry wanted to capture! I believe the industry now understands that automated catwalks are the way forward, especially if you want to completely change the mood in keeping with a theme."
Leshea Bates – Project Manager for My Beautiful City for House of Holland AW15, commented, "A huge thank you for all the work that the Canning Team did for the show and their work on-site. It was great to have the Canning Team involved; they are very flexible people to work with and I wouldn't hesitate to involve Canning on another show when the opportunity comes around."