Canning's Tumbleator ™ 'A League of Their Own - Australia'
10th October 2013
Freehand Productions is one of Australia's leading independent program makers, having already produced top rating series such as 'Dancing with the Stars' and 'Top Gear Australia'. The company was commissioned by Network Ten to produce a local version of the BAFTA – nominated UK Series - 'A League Of Their Own' shown on Sky 1.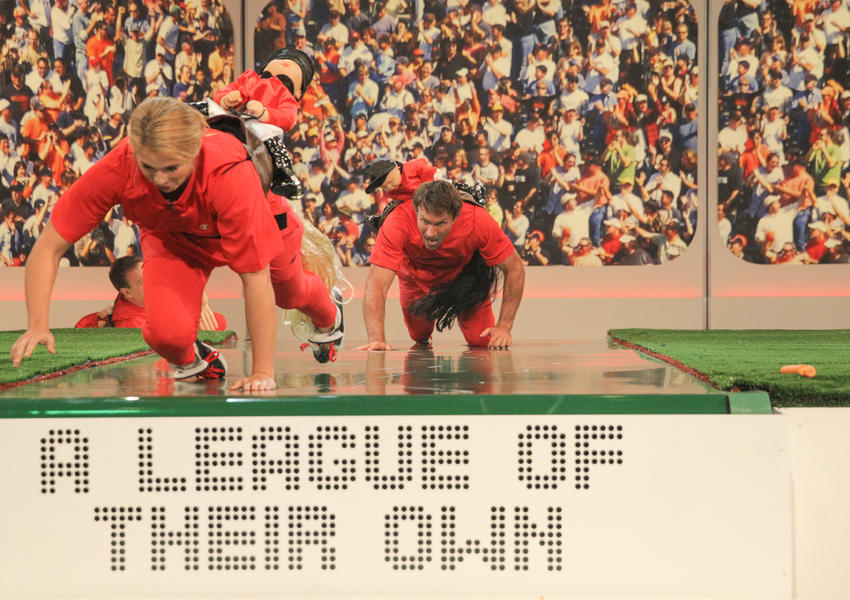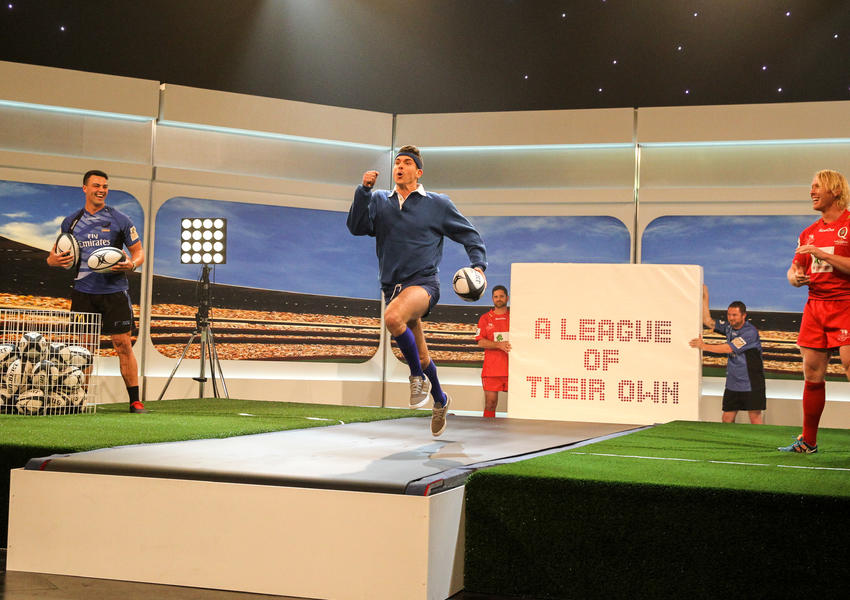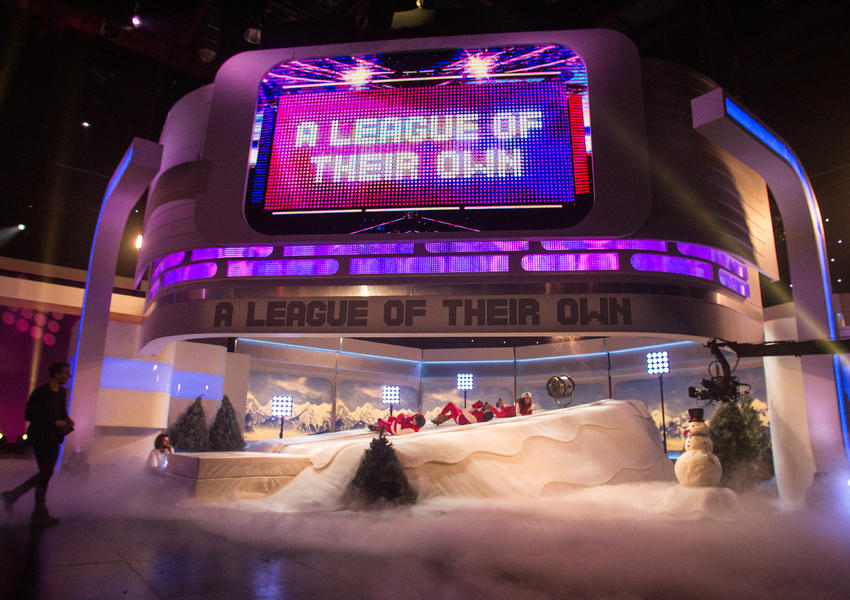 During May 2013 Andrew Canning was contacted by Paul Bertsos, Art Director at Freehand Production about replicating the conveyor belt system as supplied in the last five series (Series 3 to the current Series 7) of the UK version of 'A League of Their Own.'
Due to the film scheduling for the Australian version, the Tumbleator™ equipment was air freighted over to ensure it was on set for the testing and rehearsals to take place prior to use in the live filming of the shows. This all took place during a 4-week filming block at Fox Studios Australia, Sydney.
A fundamental component of the program is the games segment, where members of the panel and celebrity guests take part in physical games activities in the studio. Freehand Production wanted to reproduce the iconic games used in the UK format.
Both Andrew Canning and an operator travelled with the equipment to oversee the entire operation at the studio for the assembly and operation of the Tumbleator™ and also to provide recommendations and input on all the games, together with health & safety advice.
'A League Of Their Own – Australia' was hosted by comedian Tommy Little and joined by team captains, Wimbledon champion Pat Cash and Olympic swimmer Eamon Sullivan, who were joined by national and international sport stars and a variety of well- known faces from Australia comedy.
The Tumbleator™ was used in four separate games in four out of the 10 shows filmed in the series - a Rugby game, a Snow game, a Cricket game and a Horse game.
Canning would like to express their thanks to members of the Freehand Production team for all the help and kindness during the filming of the series to: Maria Moore – Head of Production, Mike Brosnan – Executive Producer, Rebecca Sinclair – Production Manager, Paul Bertsos – Art Director, Andrea Weress - Set Dresser, Trent Pattison – Games Challenger Director and Brad Gander – Stage Manager.