CEMEX UK award Canning a conveyor project for Shoreham Wharf
23rd January 2008
Canning Conveyor have recently completed an order for the design, manufacture, delivery, erection, testing & commissioning of two replacement lattice conveyors and associated modifications to existing infrastructure for CEMEX UK at their Shoreham Wharf site in Portslade.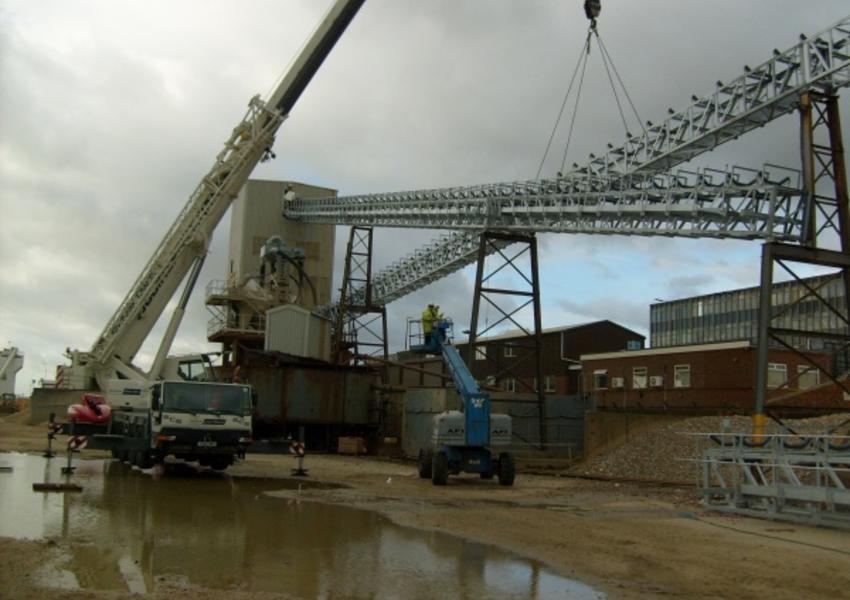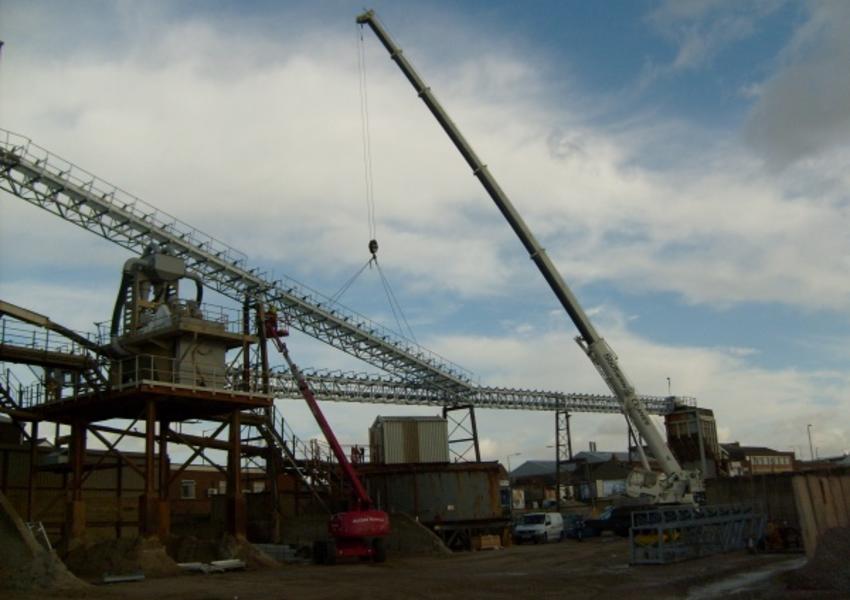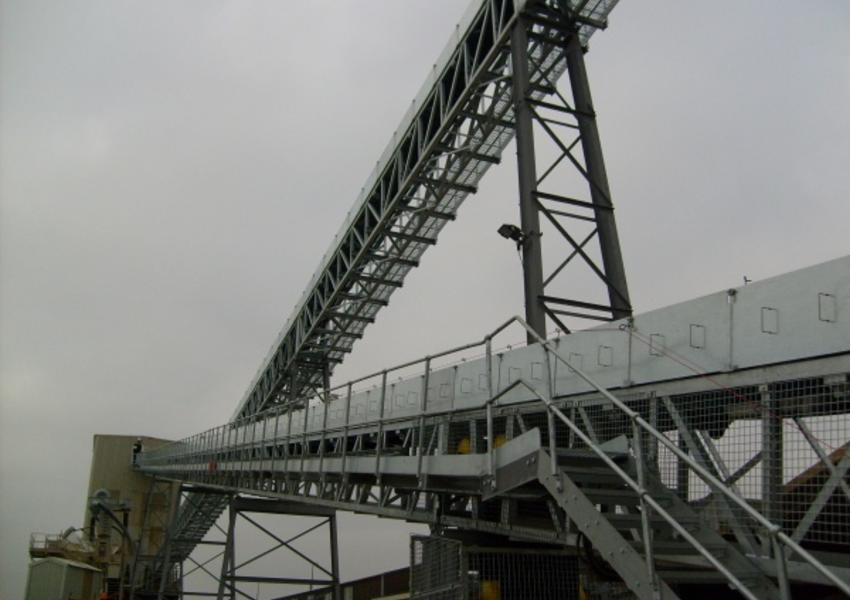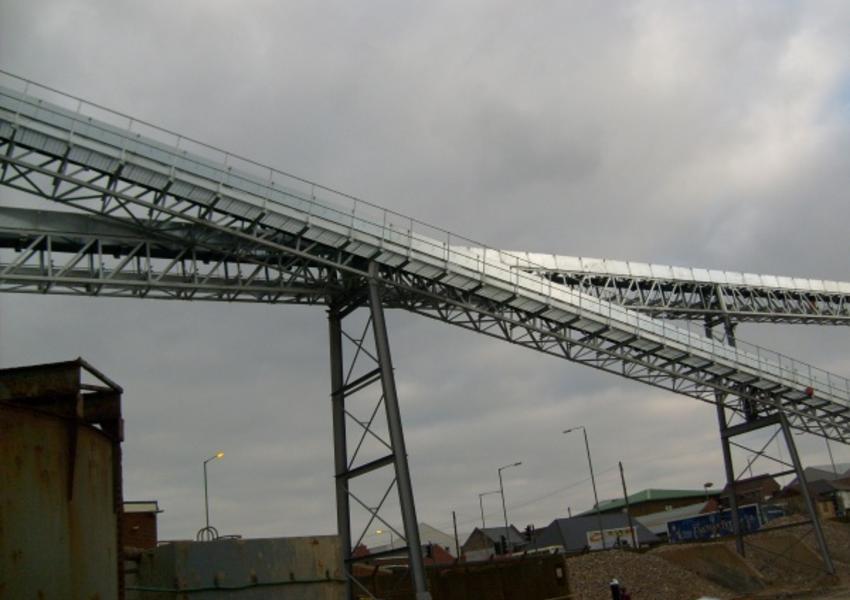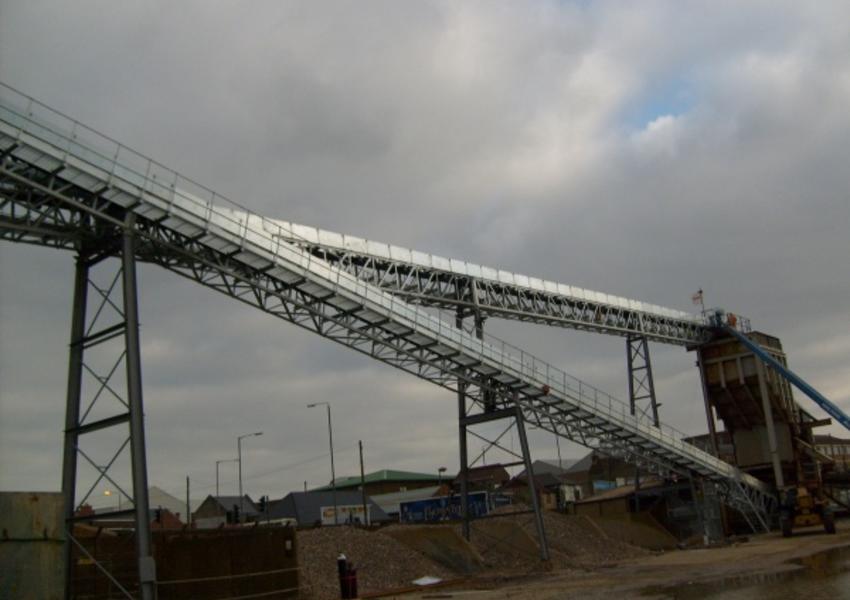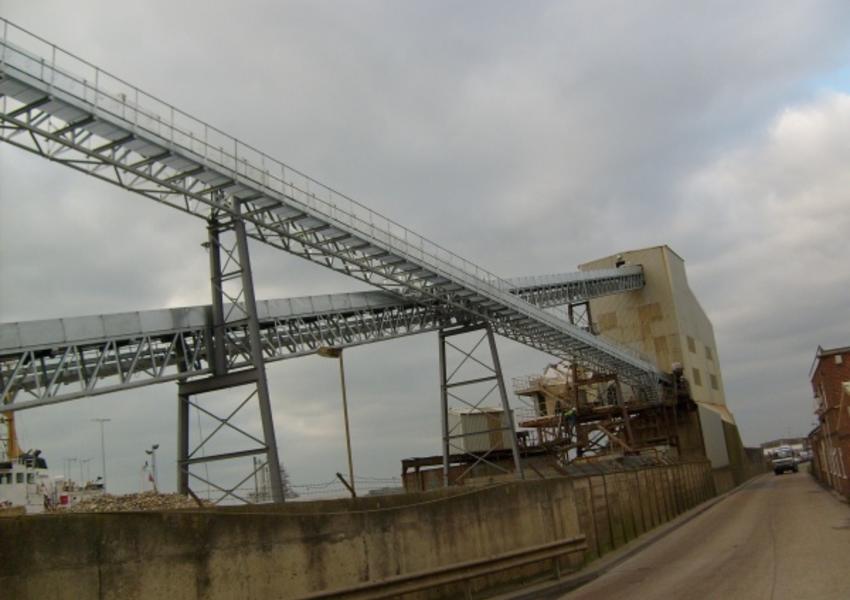 The first replacement conveyor 600mm belt x 96 metres, is an elevated troughed belt of lattice construction designed to handle up to 130tph of -75mm + 22mm sea dredged aggregates from an existing screen house discharging into an existing bunker.
The second conveyor 900mm belt x 92 metres again of lattice construction is designed to handle up to 350tph of sea dredged aggregates including crusher feed, grading -75mm +63mm at ground level this conveyor elevates and discharges into an existing screen house.
Both conveyors are fitted with a galvanised open mesh walkway full length and include gravity take up units. They include galvanised wind-boards fitted full length both sides of each conveyor and include emergency trip wire systems.
Canning polymer type adjustable troughing idlers and parallel polymer returns are fitted together with Cannoflex standard conveyor belting EP500/3 5+1.5 included with vulcanised joints.
Each conveyor incorporates a SuperDrive™ motorised drive drum, 22kW and 37kW respectively having 1.6 m/sec belt speeds, including backstops, synthetic oil fill and fitted 'CERADRIVE' ceramic lagging.
"This is the first project to be supplied with an unprecedented 10 year WARRANTY with the SuperDrive™ system!"