Conveyor System Installation at UK Wharf by Canning Conveyor.
16th February 2021
Canning Conveyor have successfully completed a recent conveyor system installation at a UK Wharf which overcome a number of challenges at the site.
One of the challenges involved tight space restrictions at the site where a conveyor system had to run round the edges of the sea wharf and was also required to leave space round the conveyors for plant access. Added to this, the conveyor system had to finally be capable of discharging the material at right angles to the product flow directly into an existing hopper which was sunk into the ground, which fed onto an existing inclined conveyor to discharge into the sites storage bunkers.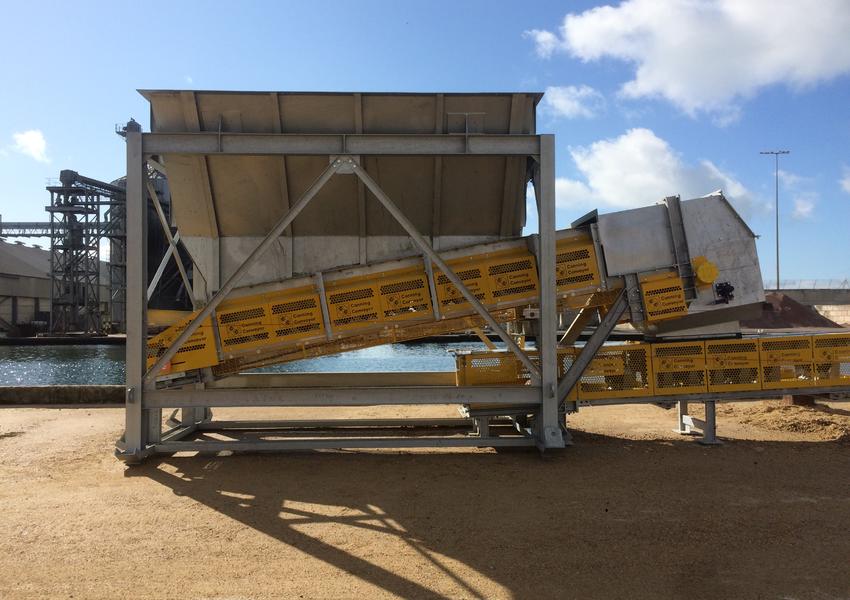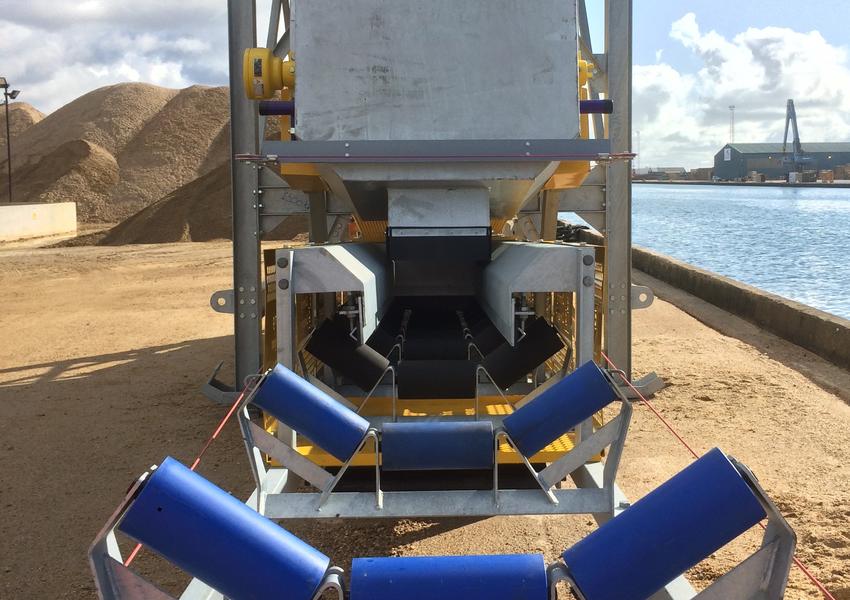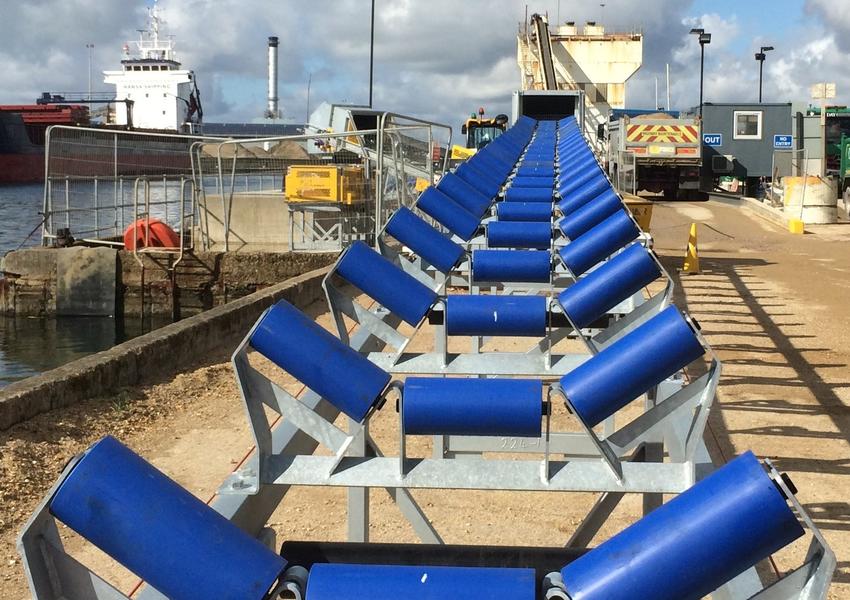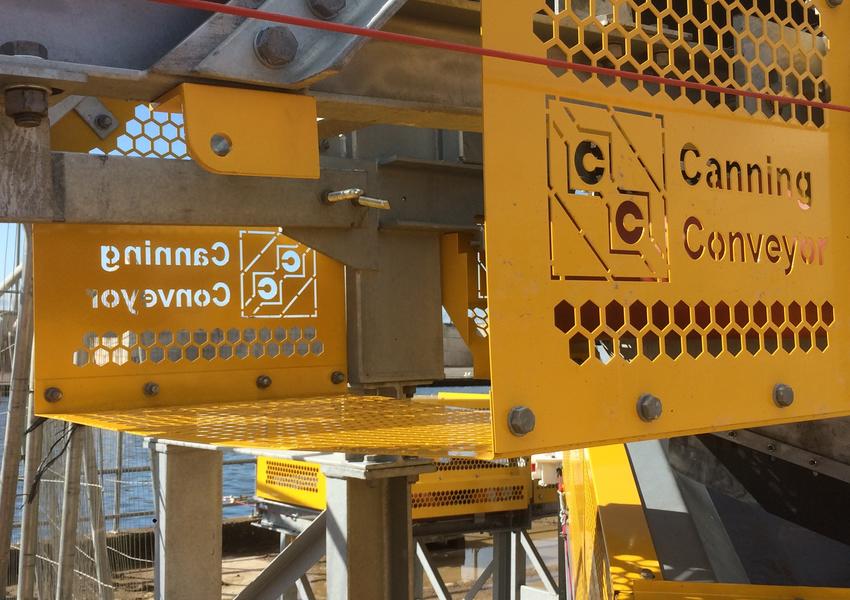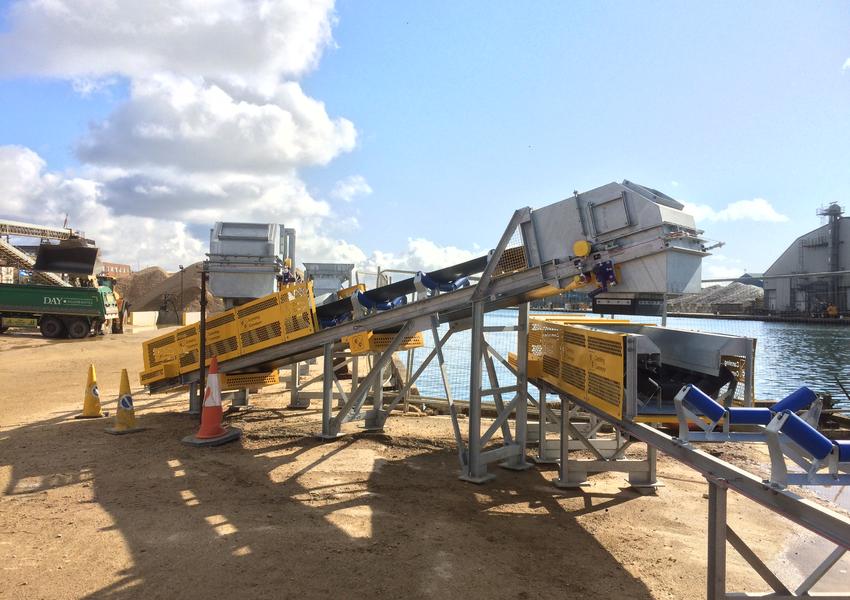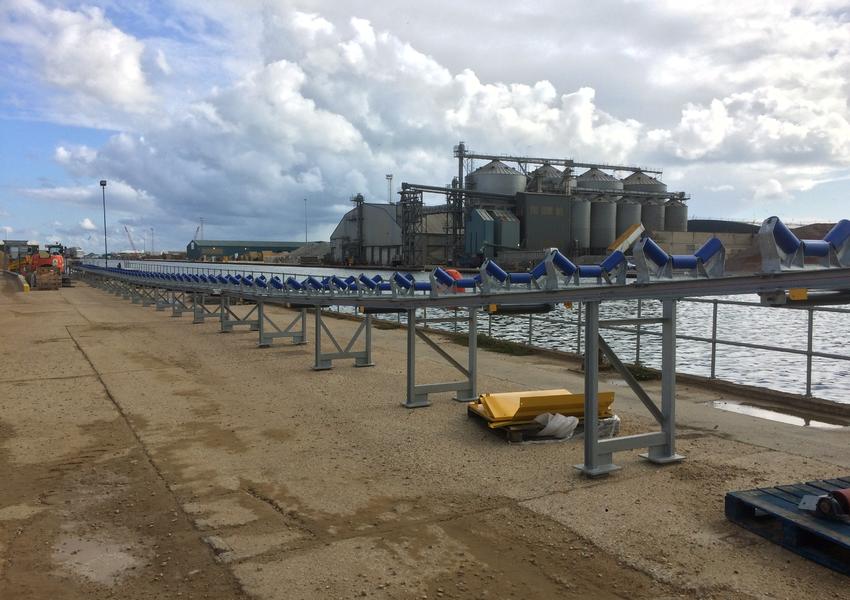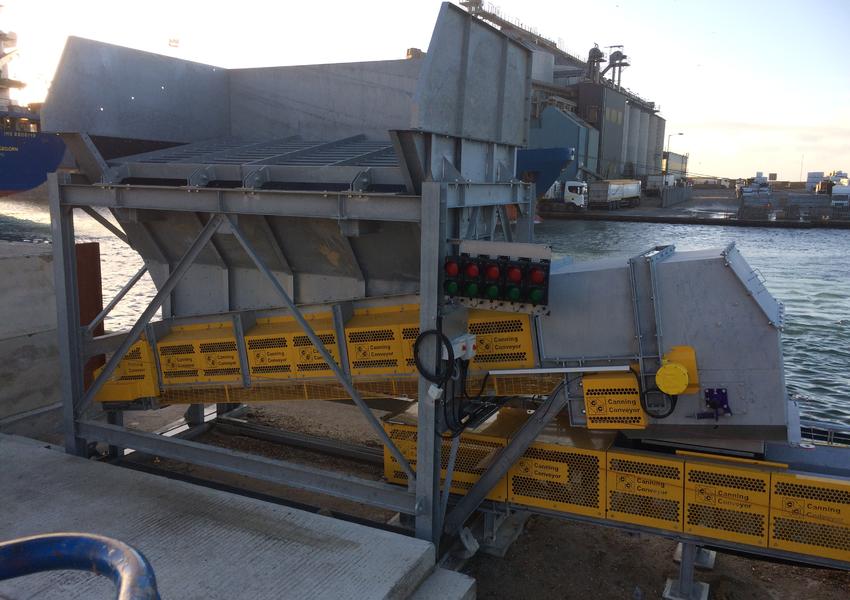 To achieve and facilitate these requirements Canning Conveyor designed, manufactured & installed a 10 m3 hopper feeder together with three conveyors which ran parallel with the sea wharf, using a modular conveyor system that offered true flexibility throughout; designed for ease of transport and assembly at site.
Canning decided to use their medium duty modular sections in standard 6m lengths for an ideal 'fit for purpose' solution. This modular section is designed for easy assembly and maintenance with the benefits of being robust with high strength and rigidity.
As the plant operates close to tidal waters with corrosive elements, all the conveyors drives were IP67 rated and Rulmeca motorised drive drums were selected for good reliability under the conditions as a preferred first choice by the client.
A 10m3 capacity reception hopper 3m long x 2m wide, fitted with 1m high greedy boards to three sides to prevent spillage was supplied, this was fed by an existing loading shovel designed with a belt feeder to discharge in-line onto the first modular conveyor. The hopper incorporated a crash beam running in line with the belt feeder to relive the load from the material fed onto the feeder.
To provide longevity of the hopper, all internal surfaces including the greedy boards were lined with 10mm thick UHMWPE wear liners. A screw type guillotine gate at the outlet of the hopper allows fine tuning of the material flow onto the modular 600mm wide x 7m long toughed belt feeder which handles up to 100tph of sand and gravel with a bulk density of 1.6 tonnes per m3.The belt feeder included Canning rubber covered toughing impact idlers full length with Canning galvanised skirt clamps and skirt rubber for efficient spillage control. An 11kW Rulmeca motorised drive drum ceramic lagged & crowned face, Cannoflex EP315 conveyor belt and all the structure finished galvanised to marine standard completed the specification.
The hopper feeder feeds sand & gravel directly in-line onto a 600mm wide x 32m long modular stringer type troughed belt conveyor, which feeds onto a 600mm wide x 7m long conveyor and then onto the third conveyor, 600mm wide x 80m long, all running parallel to the sea wharf.
The 80m long conveyor included a loop take up and grading section fitted behind the head section.
All the three modular conveyors were designed throughout to use common parts, thereby reducing the need to keep high stock levels of spares.
Common parts included head chutes lined with anti-static material, Rulmeca 7.5KW & 11KW drives, Canning 3-roll impact and standard toughing sets and parallel returns with polymer strong, lightweight rollers. Each included a standard tail feed boot and tail drums fitted with rotation sensors & v-plough units to tail sections as standard. A single pull wire system running down both sides full length of each modular conveyor as part of the emergency stop system and Cannoflex EP315 conveyor belts were included.
Canning Conveyor delivered, installed and fully commissioned the plant during January 2021 which is now fully operational to the achieved capacity and client's requirements.