How fast is marathon world-record pace? You might fall over when you find out...
21st April 2023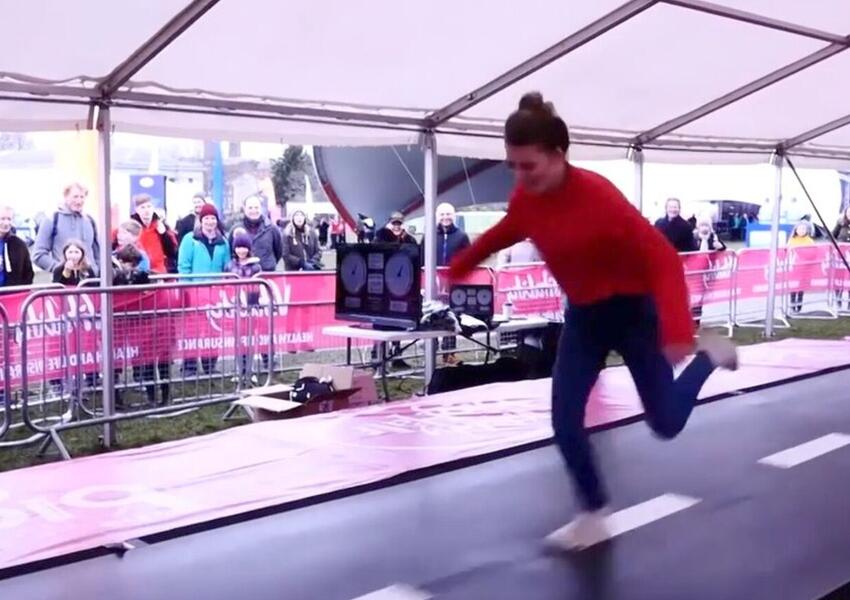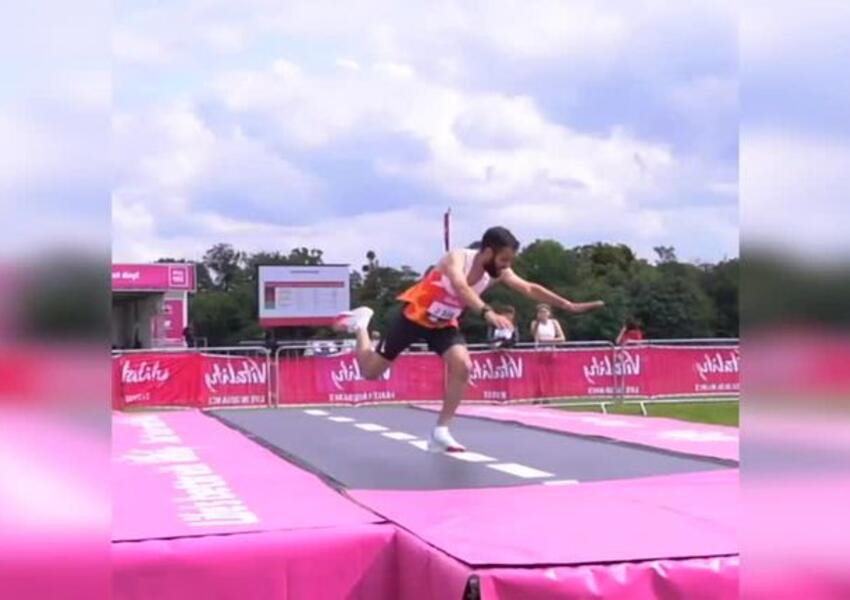 Some numbers are difficult to comprehend. The human body, for example, is made up of about 40 trillion cells. Earth is about 150 million kilometres from the sun. And the world record for the marathon is two hours, one minute and nine seconds.
Anyone remotely familiar with the marathon – and all 26.219m of its muscle-searing masochism – can appreciate that Eliud Kipchoge's record for the distance, set last September when he won the Berlin Marathon for the fourth time, is fast. But how fast, exactly?
Well, ahead of this weekend's London Marathon, you could head to your local track and try to run a 400m lap, which is roughly equivalent to a quarter-mile, in about 69 seconds – and run an additional 104 laps at that speed. Or you could attempt to run a 4:37 mile, then do another 25 of them. Either would bring you the full 42.195km at world-record pace.
But perhaps the most inventive way to contextualise Kipchoge's marathon tempo comes via an enormous treadmill, equipped with flexible matting and carbon-fibre rods, which was originally designed for use on television gameshows and for film stunt work.
The giant treadmill was not originally associated with one particular athlete, but it did not take long for it to be tied to Kipchoge, for the simple reason that the 38-year-old was so often faster than everyone else. He first shattered the world record at the 2018 Berlin Marathon when he finished in 2:01:39. A few months later the Tumbleator was unveiled for the first time at the Chicago Marathon, where a fresh batch of runners got a first-hand feel for Kipchoge's pace – for 200m, which was long enough.
What does that pace feel like to the man himself, out on the open road? "I think I can say that I enjoy that pace," says Kipchoge, who, having run the Boston Marathon on Monday, is not running in this year's London Marathon. "My training is enough to go at that pace."
The power of the marathon, and what separates it from so many other sporting events, is its communal feel, says Danny Coyle of the Abbott World Marathon Majors. Most humans will never play in a World Cup, drive a Formula 1 car or take Centre Court at Wimbledon. "But when you do a marathon you run the same 26.2m as the best athletes on the planet," Coyle says.
And the Tumbleator, in its own cartoonish way, has offered an additional avenue for amateur athletes to bridge the gap between themselves and elite runner, albeit for 20 or 30 seconds tops. "And it just looks fun, right?" Coyle says. "Who doesn't love a giant treadmill?"
The siren song of the Tumbleator was irresistible to Mo Farah before his appearance at the 2019 London Marathon. A four-time Olympic champion, Farah tumbled – twice. "Even some of the best in the world can struggle on the Tumbleator," Coyle says.
A few days later, Kipchoge went on to win the race. Farah finished in fifth place.
Kipchoge has won 10 world marathon majors and 15 of the 18 marathons he has entered – unusually, he could manage only sixth place in Boston this week – since transitioning to the event from the 5,000m in 2013. At the Tokyo Games held in 2021, he successfully defended his 2016 Olympic title in dominant fashion. And last year he broke his own world record by shaving 30 seconds from it. He has officially clocked four of the six fastest marathons ever.
When Kipchoge got a chance to see the Tumbleator in action before last year's London Marathon, he wished participants luck in "trying out my new world-record pace". More spills ensued. "It's good!" said Kipchoge, who often speaks as if every sentence should be punctuated by an exclamation point. "For someone to fall, that's a challenge! That means they need to work more."
In training, Kipchoge often runs up to 225km, or 140m, a week. While that might sound like another outlandish figure, he is not entirely unrelatable: most of his runs, he said, are on the slow side. Then again, slow for him is a shade quicker than 4min 20sec per kilometre, or 7min per mile.
"We really try to run in an easy way," he said. "It's good for our minds to think more and it's good for our muscles to rejuvenate and be ready for the next day."
And the man who has become synonymous with the Tumbleator seldom runs on a treadmill. "I prefer to be outside." – A version of this article originally appeared in The New York Times