Piglets Adventure Farm - Christmas Adventure 2
4th January 2023
It was a delight to return for another year at Piglets Adventure Farm! Enjoy a truly unforgettable Christmas experience as you jump aboard the magical sleigh ride to Santa's Woodland Village! Piglets Adventure Farm's winter experience features a Carousel Baggage Handling conveyor point before you catch a ride to go see Santa. A fun filled family day out for all!
Canning have recently supplied & installed for the second year running a Carousel Airport Baggage Handling System, for this Winter (Christmas) Adventure 2022 at Piglets Adventure Farm, Towthorpe Grange, Towthorpe Moor in Yorks which was in operation throughout November and Christmas period 2022.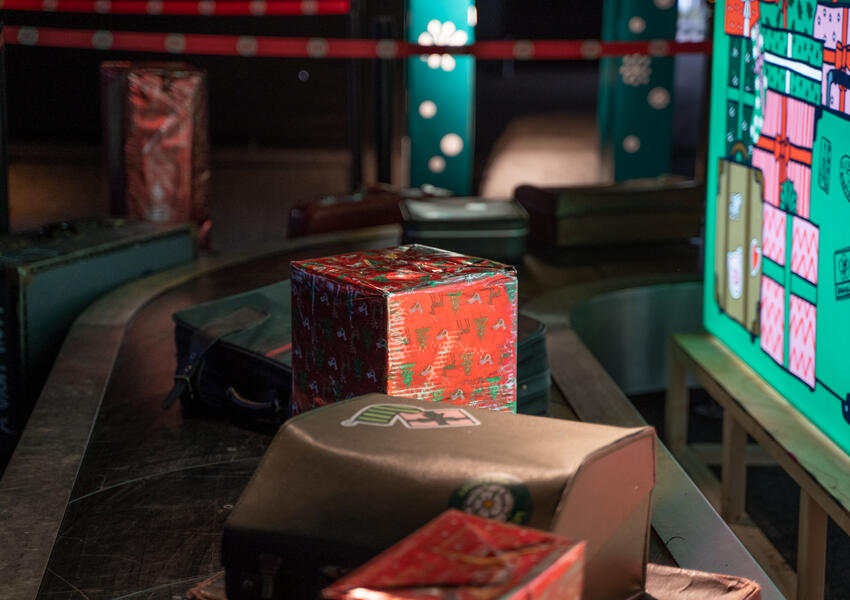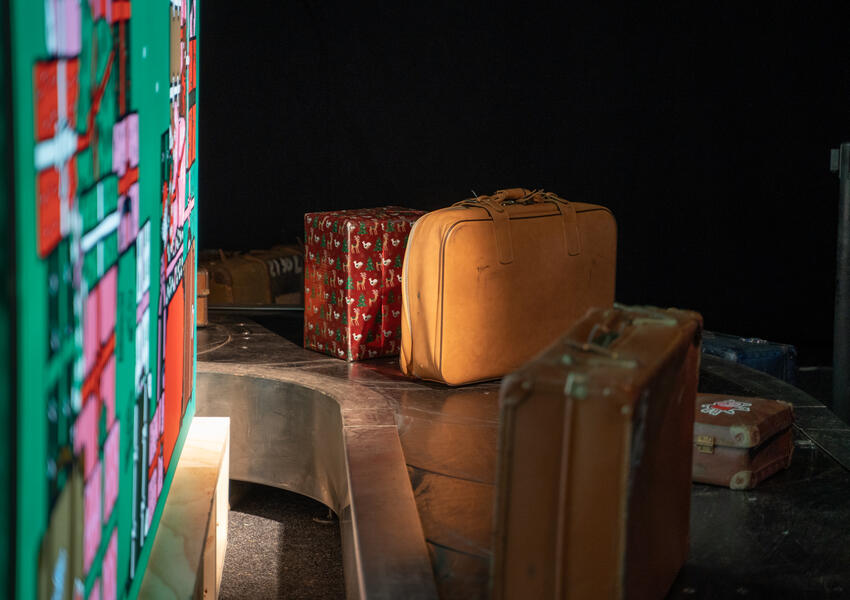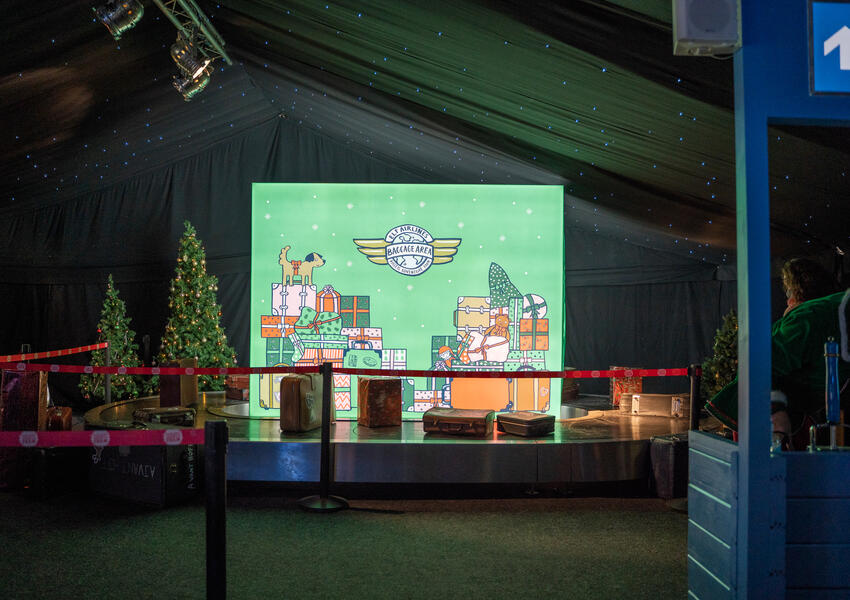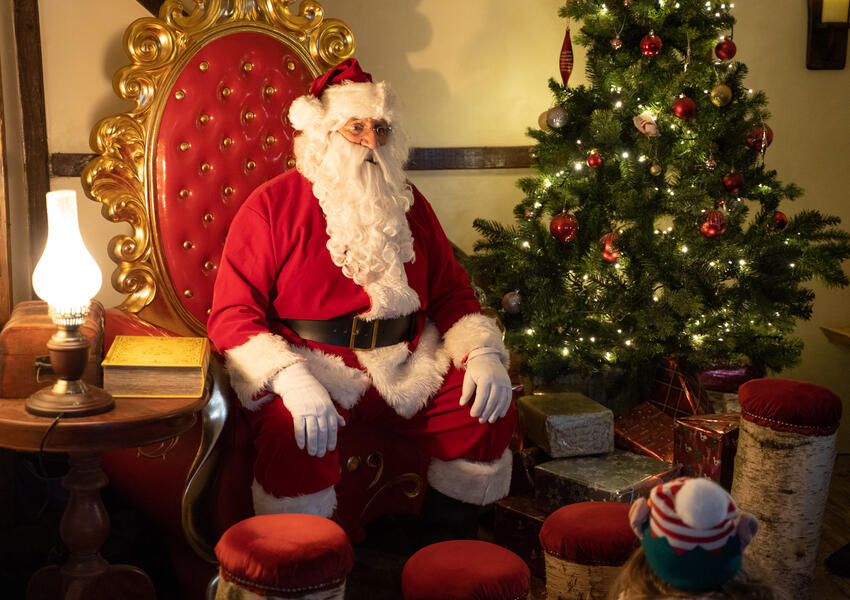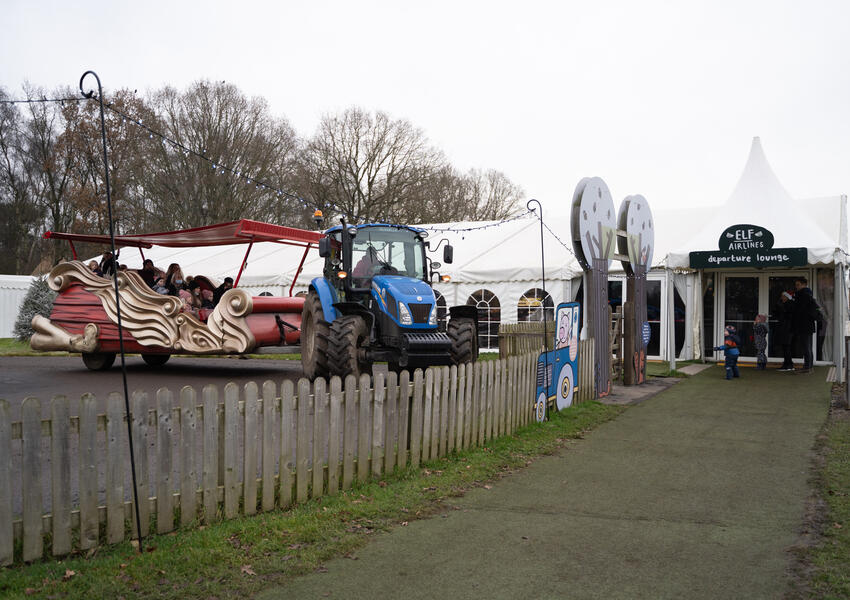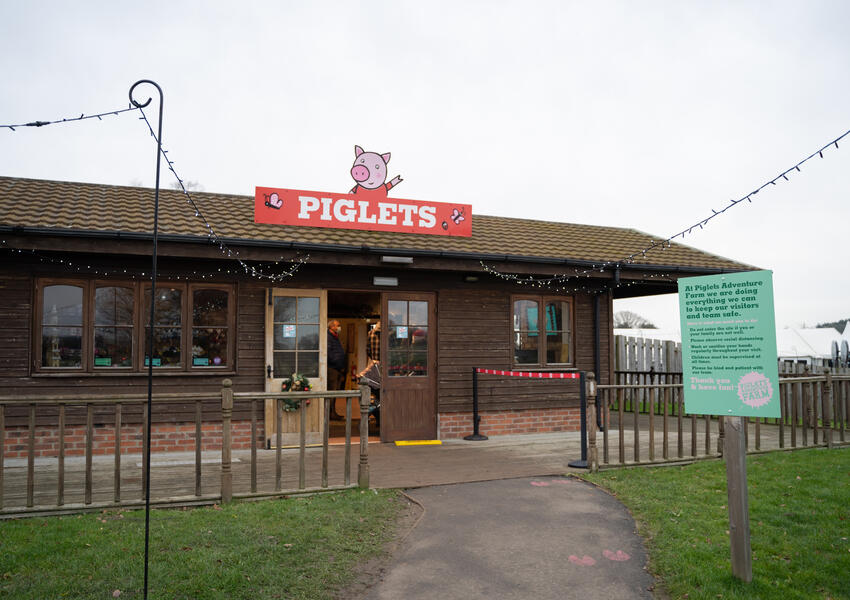 The carousel is a stock item which we offer out on hire, in a selection of sizes and shapes and is also very popular within the theatres for show and exhibitions.
This unit includes a 7.5kW power unit which is capable of handling up to 2000 kg average weight and maximum 2500kg load.
It has a standard fixed belt speed of 20m/min (0.33metres/sec) and is supplied with an inverter unit used to give a variable speed facility, from the fixed speed reducing to slower speed.
We arranged for delivery, install & collection.