Rolling In It
12th April 2021
Canning Conveyor have been delighted to supply a conveyor belt for Rolling In It...
'With the exception of the hugely talented Stephen Mulhern, the real star of 'Rolling In It' is the conveyor belt. We set out to create a supersized version of a classic arcade game and scale was hugely important to us. Canning understood that it had to be big, and it had to operate in exactly the same way as the game it was based on. Months of meticulous testing and even a visit to an amusement arcade in Grimsby led to the machine that you see today. This design is now being rolled out across the world as numerous territories create their own version of the show. None of that would have been possible without the team at Canning. It's hard to imagine that the 'showbiz' conveyor you see today actually began life in a factory in Worksop. Thank you!'.
David Hall - Exec Producer.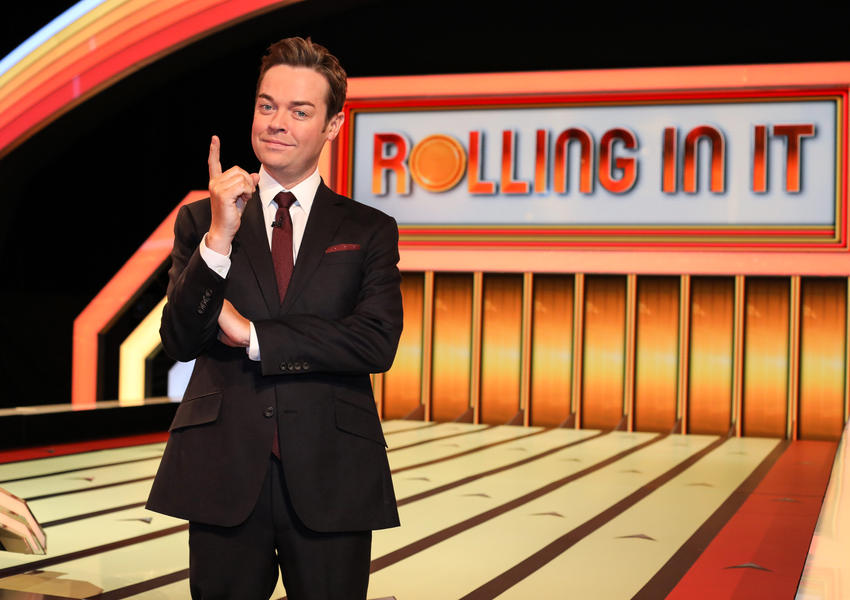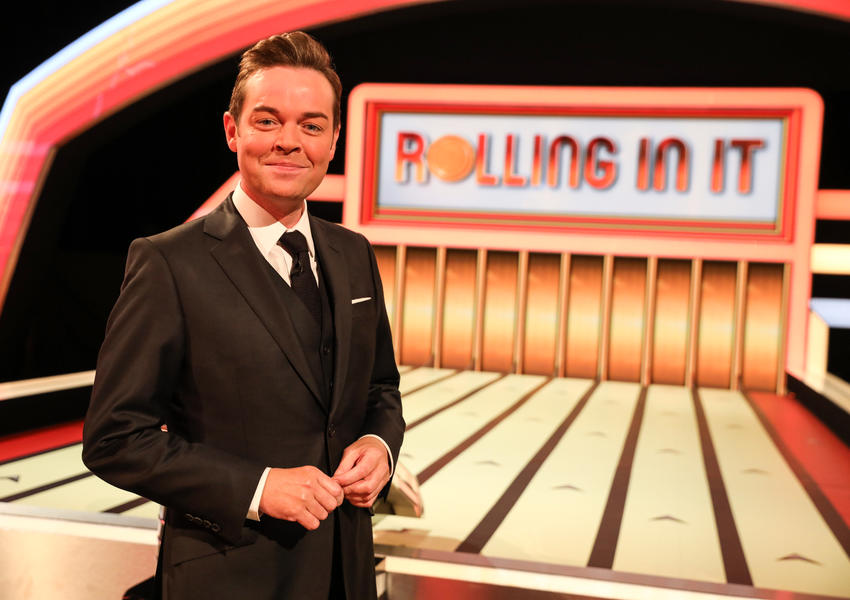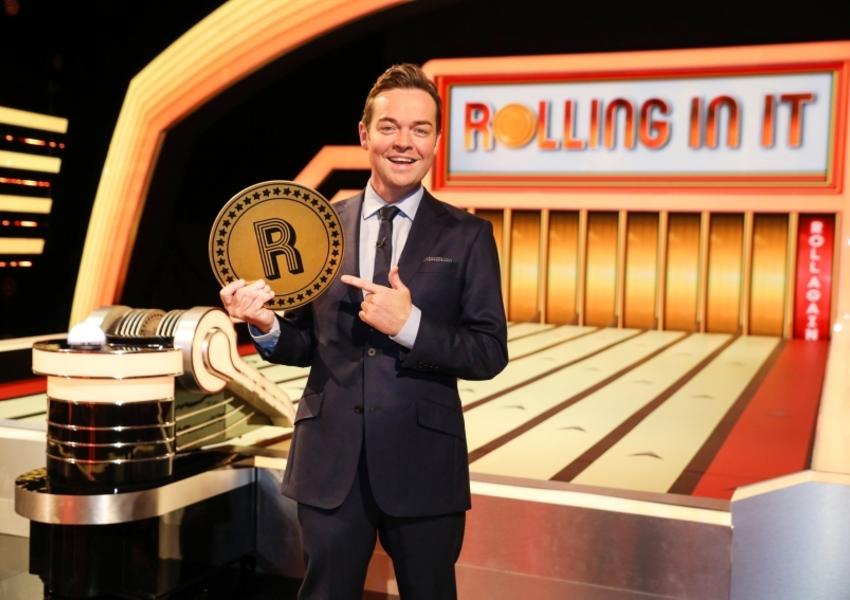 ITV commissions a second series of Rolling In It
ITV has commissioned a second series of the popular game show, Rolling In It.
Produced by Over The Top Productions, the gameshow proved a hit with viewers and was regularly the most watched show of the evening attracting a peak audience of 4.2 million.
Presented by Stephen Mulhern, three contestants play alongside some of their favourite celebrities in a bid to go home with a big cash prize, but they need to have luck on their side because everything could change on the roll of a coin.
Three teams - made up of the player and their celebrity partner - have to roll a coin down a moving conveyor belt towards slots which are labelled with large cash sums to win, but they must avoid the dreaded 'Bankrupt' slots which mean the player loses everything.
As the game progresses, the money values get larger, but so do the penalties. The roll of one final coin determines whether the contestant leaves empty handed or goes home 'Rolling In It.'
Stephen Mulhern said: "I thoroughly enjoyed making this series and I am delighted that the viewers loved it as much as I did and that we will get the chance to do it all again. I can't wait to get started."
Head of ITV Entertainment Commissioning, Katie Rawcliffe said: "Rolling In It was a huge hit with our viewers who loved the jeopardy of the game but also the infectiously heart-warming relationship that developed between the celebrities and the contestants."
Executive Producer for Over the Top Productions, David Hall said: "We are beyond thrilled that Rolling In It is returning to ITV in 2021. Great gameplay, hilarious celebrities, fantastic contestants and we all love a bit of Stephen Mulhern. Roll on series 2!".
Rolling In It is an Over The Top production for ITV, commissioned by Katie Rawcliffe Head of Entertainment Commissioning at ITV and Assistant Commissioner for ITV Entertainment, Gemma John-Lewis. Executive Producers for Over The Top Productions are David Hall and Nigel Hall.