SuperDrive upgrades for Tarmac
22nd November 2006
Three Tarmac quarries are the latest recipients of new Canning SuperDrive™ upgrades.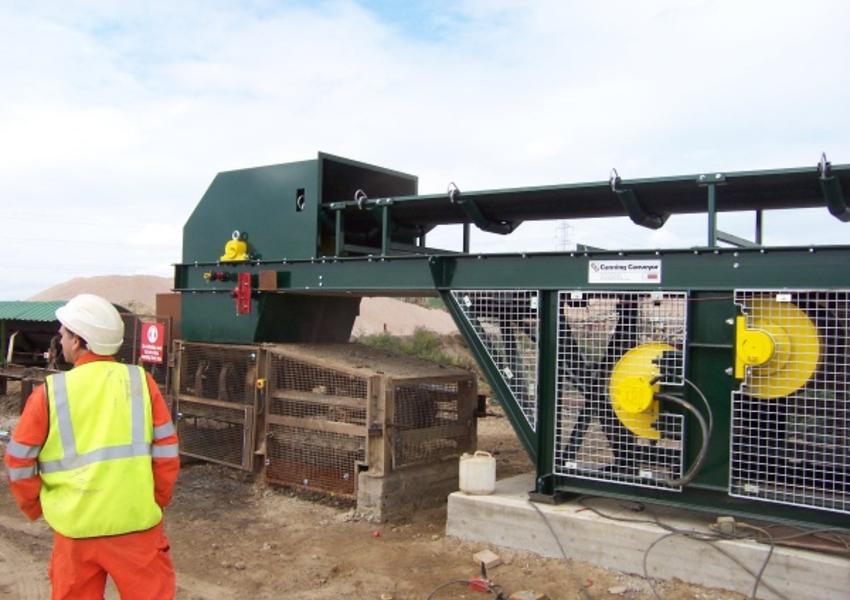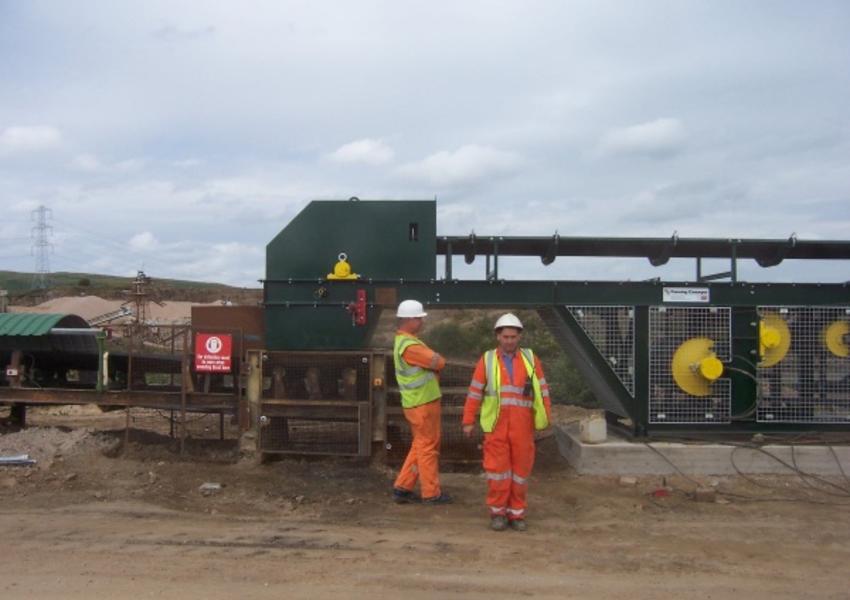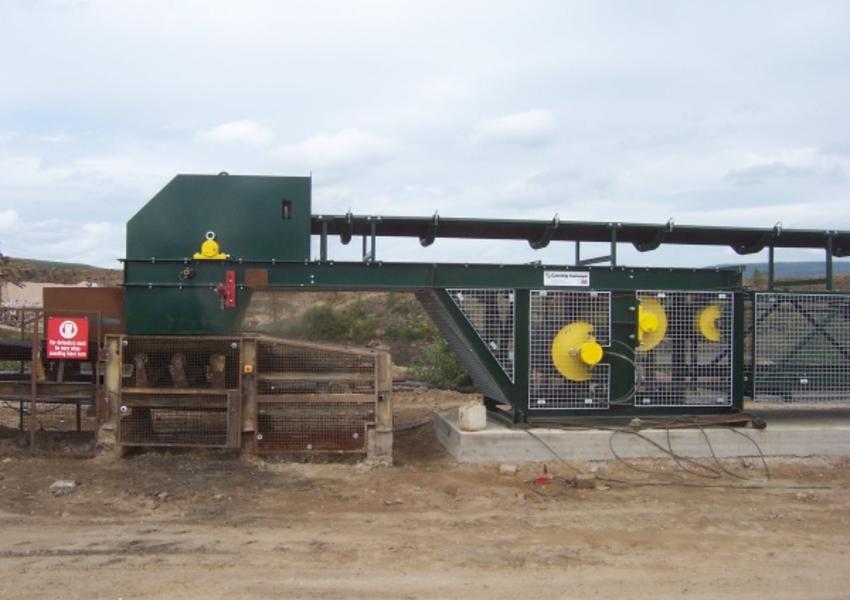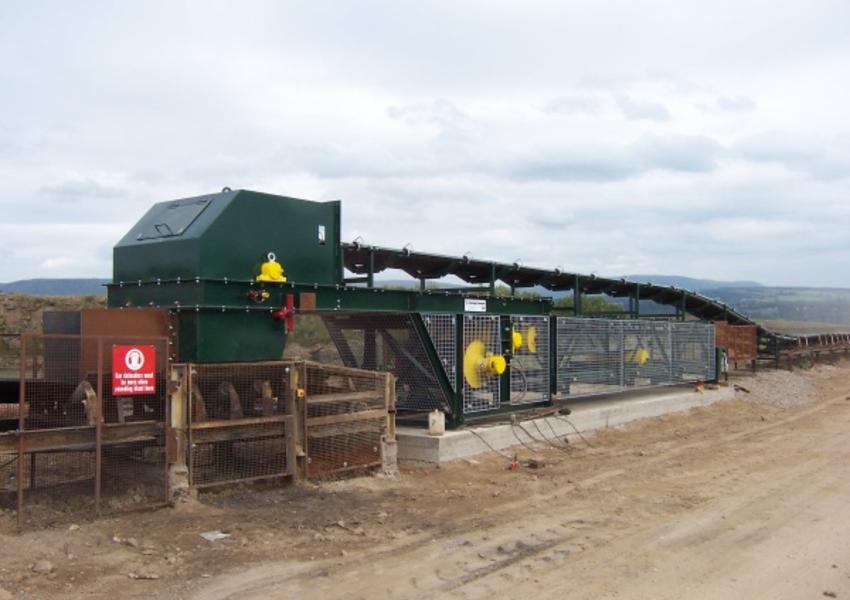 Canning Conveyor have recently supplied Tarmac Southern's Blashford Quarry in Salisbury with a new 750mm wide x 35m troughed belt conveyor; driven by a SuperDrive™ 22kw motorised drive drum which came complete with snub and tail drums and three roll side supported troughing idler sets.
Designed to accept up to 250 tonnes per hour of 150mm sand and gravel, feed is from a new two way chute positioned into an existing conveyor.The new conveyor elevates gently before discharging onto the loading section of a new radial stockpile conveyor.
This new conveyor is of channel stringer construction and is braced together with RSA sections which are supported on rolled steel trestles. Canning also supplied the conveyor with feed boot, primary and secondary belt scrapers, discharge chute and an emergency stop pull wire system all around.
In a second project at Tarmac's Douglasmuir Quarry in Glasgow, Canning Conveyor replaced an existing no 3 field conveyor drive with a new 630mm diameter 55kw motorised single drive drum SuperDrive™ unit complete with jib discharge to suit a 900mm wide belt.
Canning supplied loop take up units and designed a bespoke supporting structure for the drive/jib to replace the existing drive unit.
All the non drive drums supplied were 'Rulmeca' idler pulleys with sealed for life bearings. The jib discharge was fitted with an 'Arch' type primary and 'Mato' type secondary belt scraper, fully guarded and fitted with Canning standard intermediate field conveyor structure complete with polymer suspended idlers and returns.
The SuperDrive™ motorised drive drum was fitted as standard with ceramic lagging, synthetic oil (30,000 hours between oil changes), backstop, and was complete with a 3 year parts and labour warrantee. Due to the high efficiency of this drive (up to 97%) there will be massive power savings on an annual basis.
Also supplied were a new three bay manual winch type loop take up unit, and a new grading section consisting of three bays of standard 'Canning' field conveyor structure, polymer suspended idlers and three extended grading legs.
Canning additionally removed the no 2 field conveyor drive and replaced this with a new 22kw SuperDrive™ motorised drive drum, running at 2.0m/sec this also runs on synthetic oil and is fitted with ceramic. Canning also made modifications to the existing drive support structure.
In a third project Canning Conveyor are also to supply Tarmac Drystone at their Cairneyhill operation in Lanarks with a 37kw single drum SuperDrive™ which will replace an existing unit. This new unit will be fitted into a new structure whilst utilising the existing jib head section of an existing conveyor.
Designed to carry up to 500 tonnes per hour the 630mm diameter drive will incorporate an internal backstop, synthetic oil and combi ceramic lagging. The non drive drum will be a 'Rulmeca' idler pulley.
Again both drums are fitted with internal, sealed for life bearings, requiring no maintenance and a three year parts and labour guarantee.