The Abbott World Marathon Majors Series.
15th October 2018
The Abbott World Marathon Majors is a series of six of the largest and most renowned marathons in the world: Tokyo Marathon, Boston Marathon, Virgin Money London Marathon, BMW BERLIN-MARATHON, Bank of America Chicago Marathon and TCS New York City Marathon.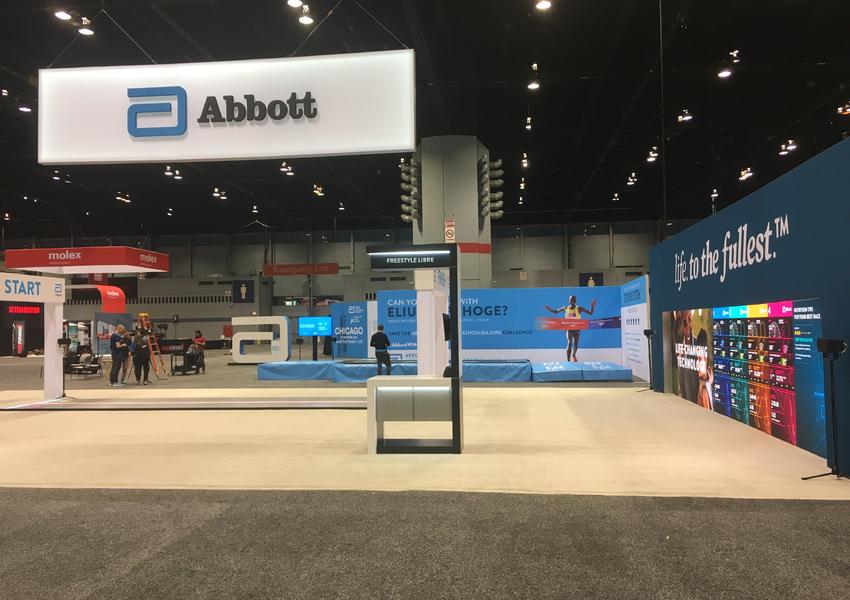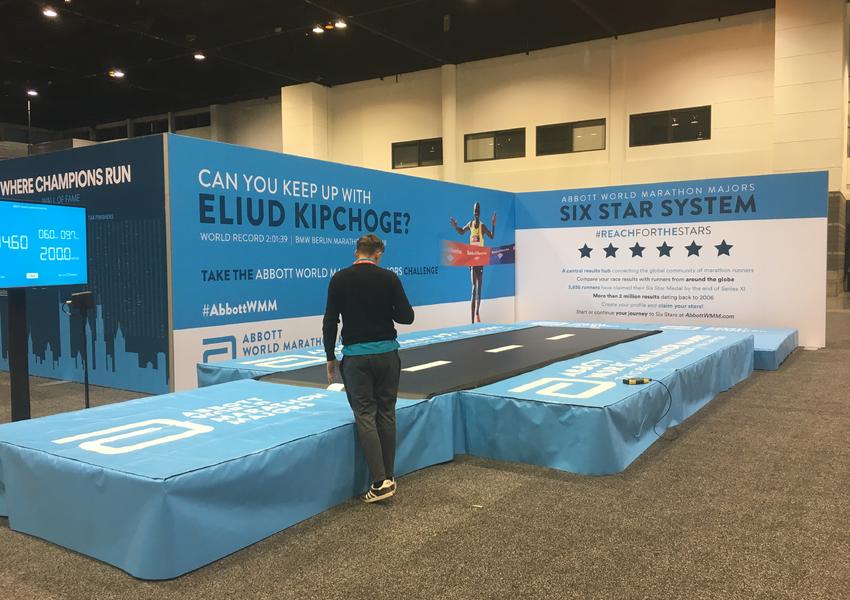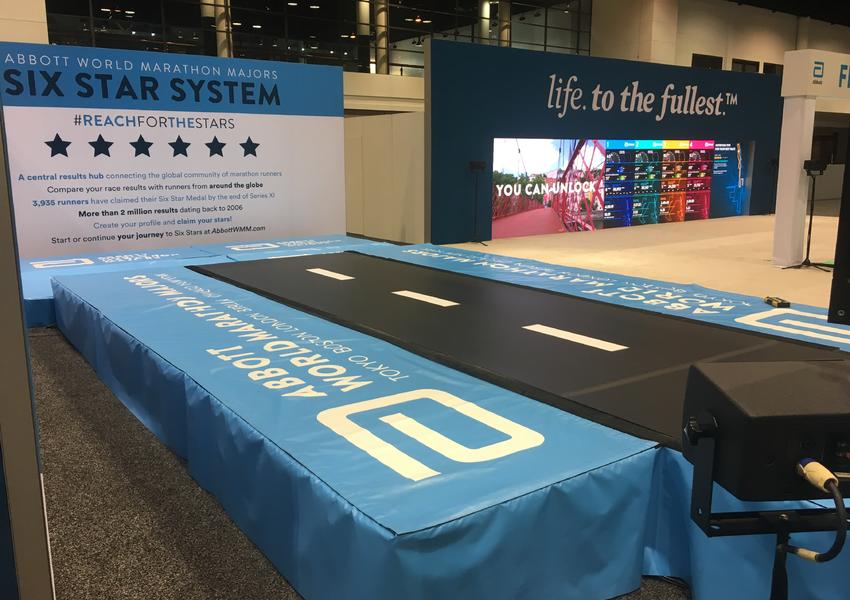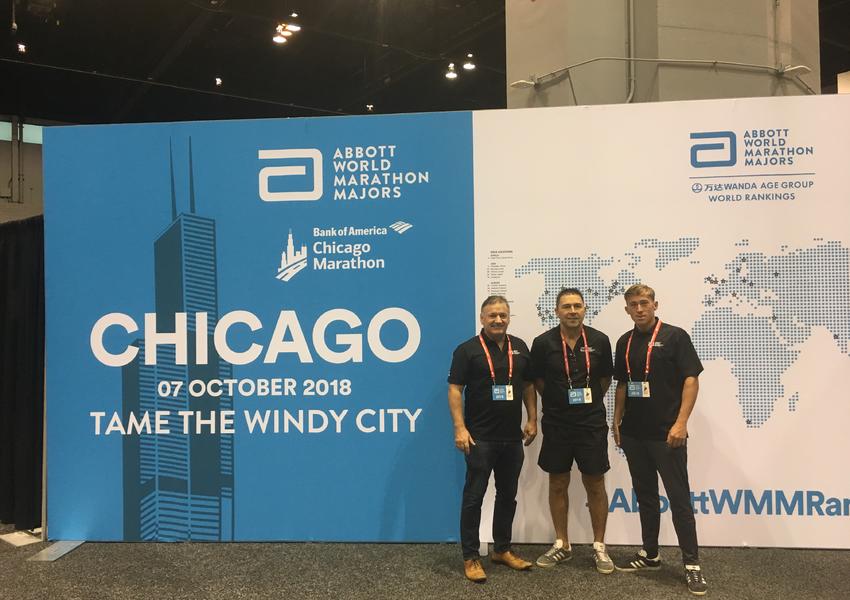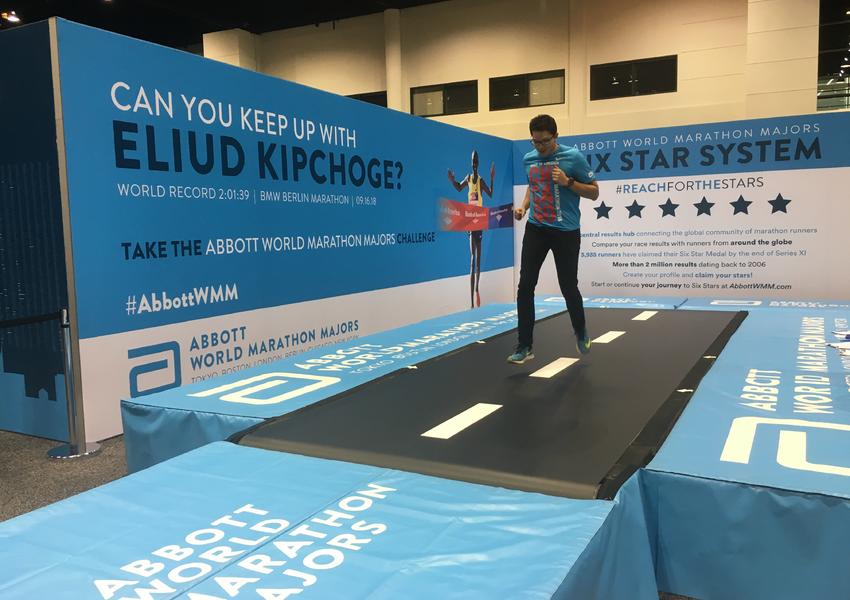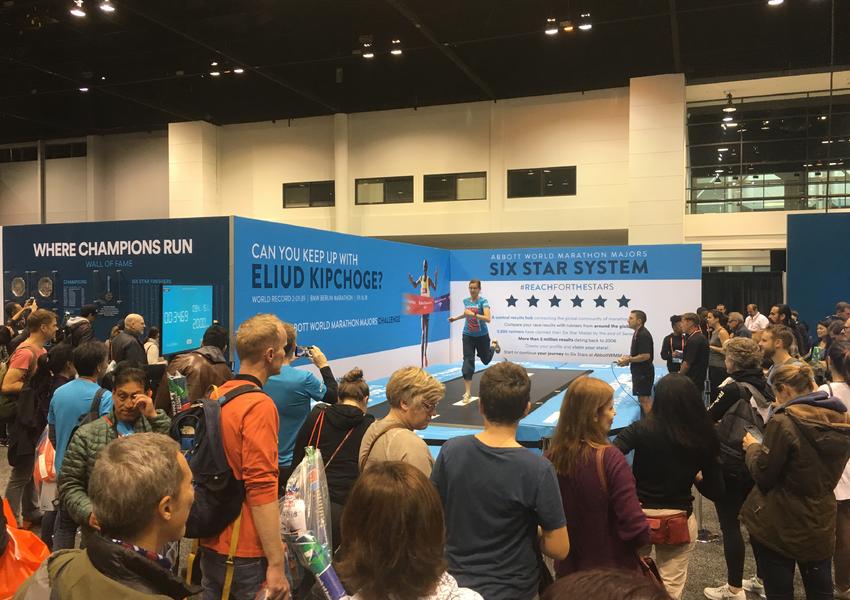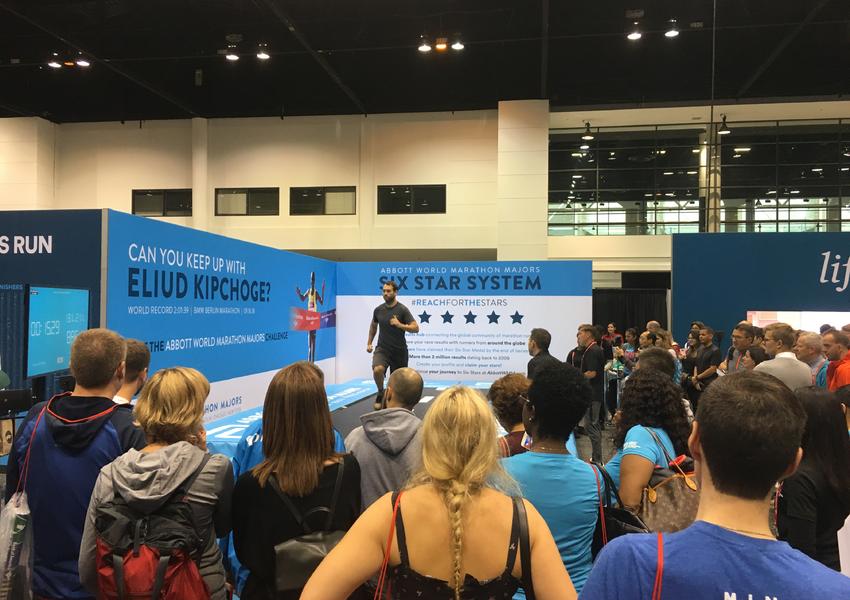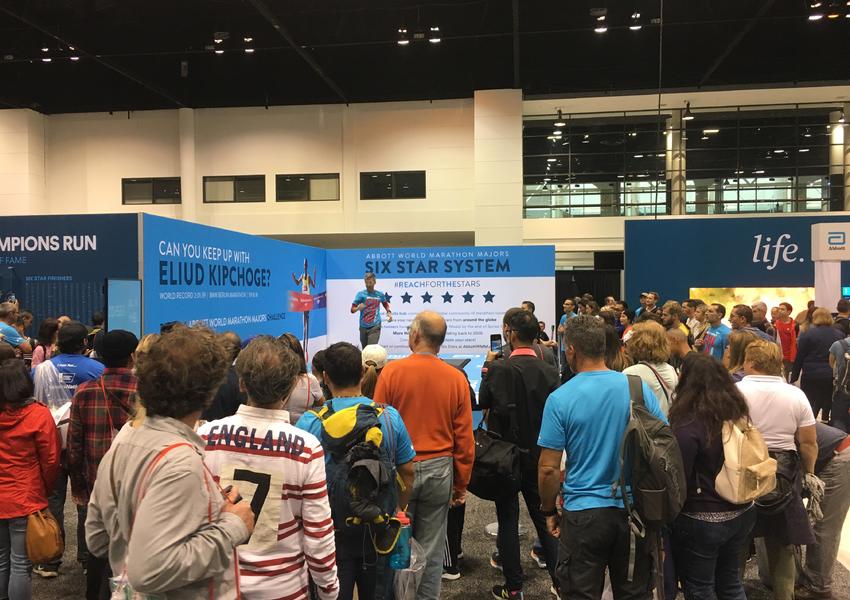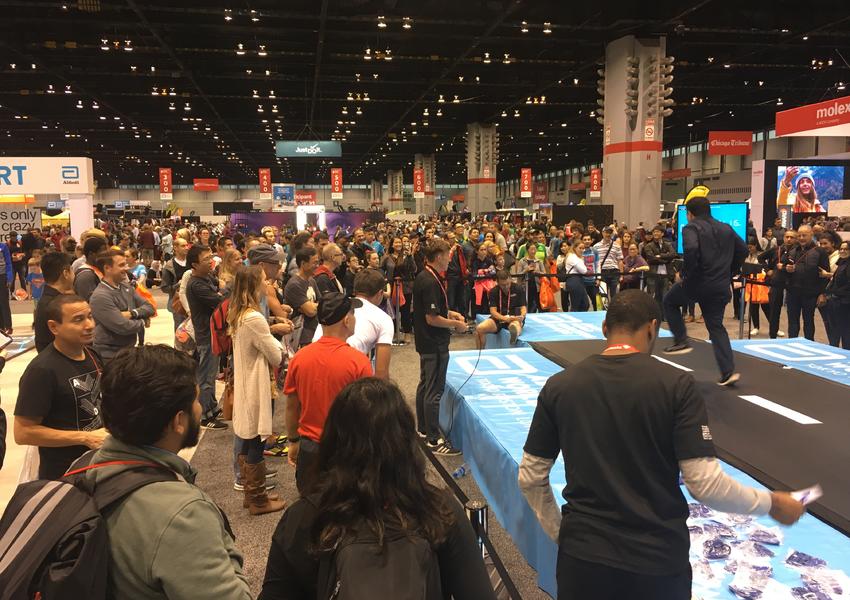 The organizers of these events are united in their effort to advance the sport, raise awareness of its elite athletes, and increase the level of interest in elite racing among running enthusiasts.
Major marathons
Tokyo Marathon in Tokyo, Japan. ...
Boston Marathon in Boston, United States. ...
London Marathon in London, United Kingdom. ...
Berlin Marathon in Berlin, Germany. ...
Chicago Marathon in Chicago, United States. ...
New York City Marathon in New York City, United States.
Chicago Runners Attempt Eliud Kipchoge's World Record Marathon Pace
One oversized treadmill, 13 miles per hour, multiple DNFs.
How long could you hang with Eliud Kipchoge? Attendees of the 2018 Chicago Marathon expo got the chance to find out—with some hilarious results.
Runners were invited to maintain Kipchoge's 2:01:39 marathon speed for 200 meters on the 20-foot-long treadmill, which is making stops at each of the World Marathon Majors races.
Some runners made the attempt in running shoes, such as the Nike Zoom Pegasus Turbo. Others wore dress shoes. One runner even attempted it barefoot.
All had the same goal.
"The guy two people before me fell, and I was worried that was actually going to happen to me," said Mike Graves. "I could not imagine trying to survive two hours of that."
Dozens successfully kept up with the gold medal-winning Kenyan, though many could be seen catching their breath minutes later. Those who slowed wiped out, flying backward onto cushioned mats.
"I would say it's right up there with your big sprint, except toward the end, you're on that treadmill, and there's no stopping so you have to keep going," said Abrea Wooten of Dallas. "There's no way you can just bail or give up on yourself."
Whereas Kipchoge wore performance gear during his attempt, many runners attending the expo were dressed in khaki pants and ripped jeans. One woman nearly suffered a wardrobe malfunction just five seconds in. Of the runners who took a spill that Runner's World witnessed, all were wearing khakis—though it could not be confirmed the pants played a factor.
"I just wanted to take up the challenge of running," said Nichol Randall, who completed her 38-second time trial in sandals. "In the middle, I was just trying to move my arms so fast, so my feet could turn over fast as well."
Randall gained a new respect for Kipchoge's legendary outing through the streets of Berlin.
"He did it for two hours. That's amazing. That was a lot of hard work. I can't imagine the type of practice he would put in to get that done."
Noelle Montcalm is no stranger to sub-40 second 200-meter pace. She represented Canada at the 2016 Olympic Games in Rio in the 400-meter hurdles and 4x400-meter relay. Montcalm didn't get to see Kipchoge win the gold medal in person, but she is in awe of his consistency.
"That's incredible to run that quickly for that long. That's just unbelievable," she said.
Niels Vanderloo also finished his 13-mile-per-hour interval without any issues. The 16-year-old compared the pace to his high school 800-meter times, though he admitted holding it for 26.2 miles would be "really hard." The teen had a Kipchoge-worthy analysis of the challenge.
"I think a lot of people can do it, they just have to get in the right mindset," he said.
The treadmill, known as "the tumbleator," was designed by Canning Conveyor. Andrew Canning, managing director of the British company, said they had been providing conveyor systems for film and game shows for two decades that incorporated steel into the design. Looking to cut back on injuries for their clients, the Tumbleator® Moving Platform is the latest market leading innovation produced by Canning Conveyor, being the safest, fastest, quietest and most adaptable conveyor designed for the entertainment industry and is now used in several indoor & outdoor events, obstacle courses and major running events throughout the world.
This was the treadmill's first trip in the Abbott World Major Marathons across the Atlantic. It had been at the past two years Abbott London Marathons as well as in London Marathon Vitality Westminster Mile and Vitality Big Half. Canning Conveyor are looking to have it considered to being used in 2019 Abbott World Major Expo's in New York, Boston, Chicago, Berlin and Tokyo. The Tumbleator is already booked in for 2019's London's Abbott World Marathon for the third year, as well as Vitality Westminster Mile and Big Half.