We provide a variety of Flexco® belt conveyor products and our own belt cleaning systems.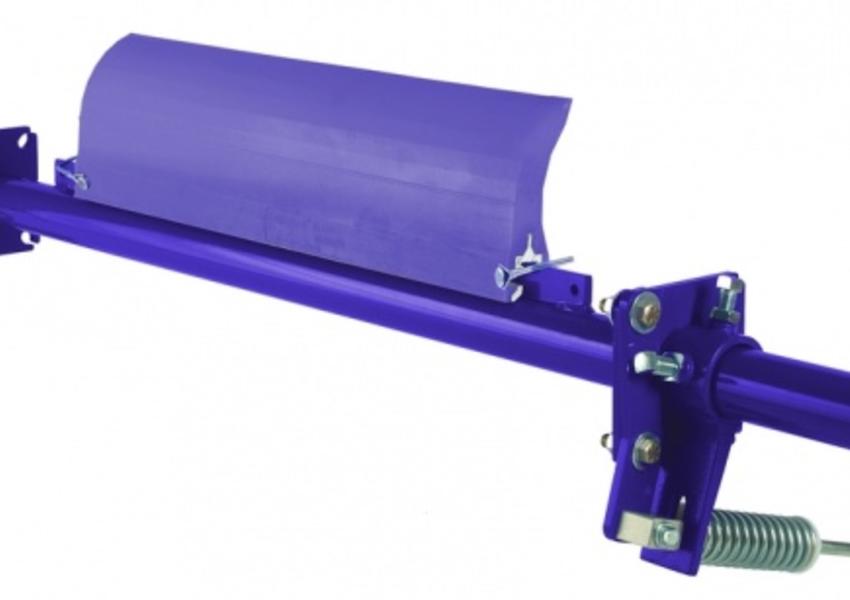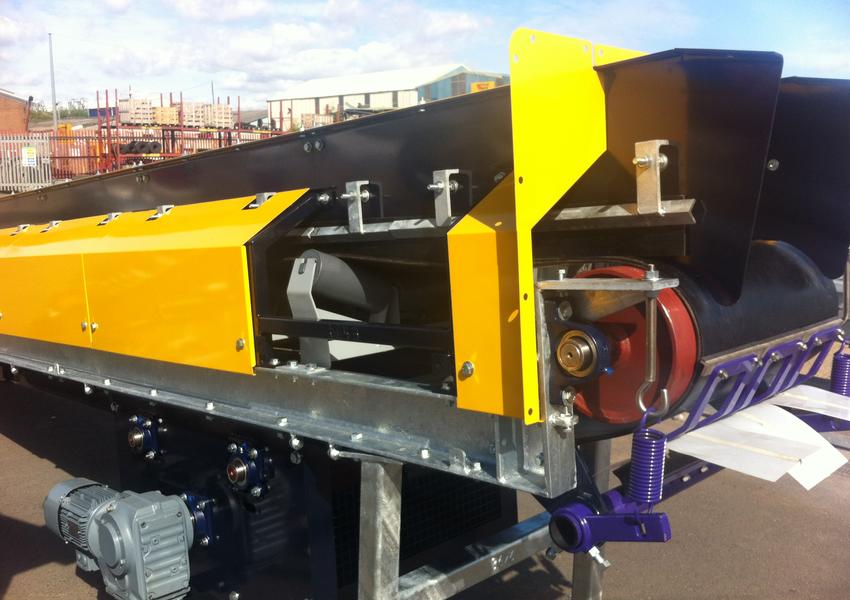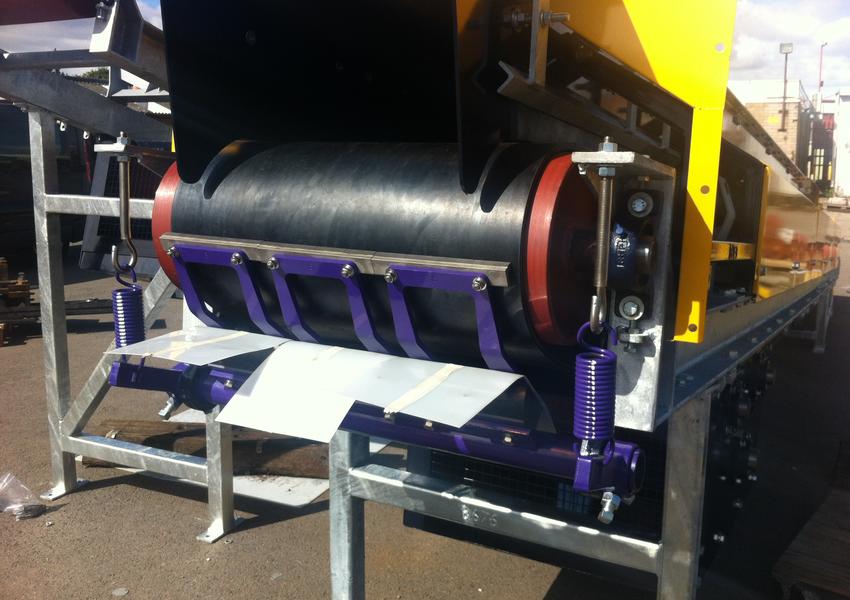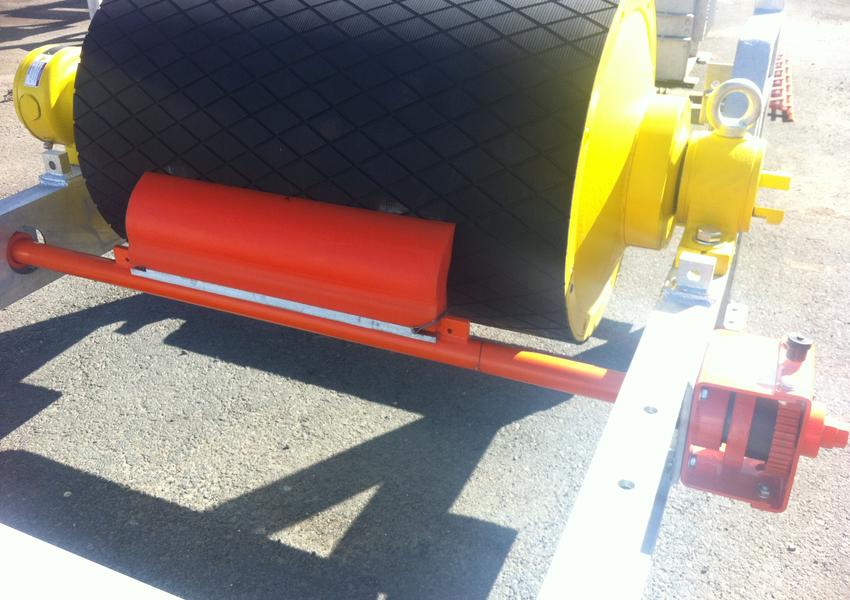 Canning single and multi-blade belt scrapers
Canning chevron belt scraper
Canning V-Plough
Tangenitial scraper
Rockline® conveyor products
Eliminator® conveyor products
Related parts
Tear Drop Replacement Blades
Generally known as Tear Drop Scraper replacement blades, these can be used for cleaning numerous belt width and gate end rollers.
Supplied in various hardnesses from 35 Shore A, through to 95 Shore A, and in various colours to meet customer requirements.
The maximum length available currently is 1300mm, but, if a longer scraper is required, new mouldings can be made in order to manufacture longer lengths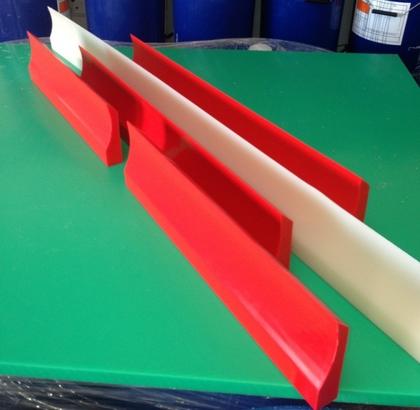 Totally new product designed to remove any excess material not removed by the primary blades
Designed around the Series 2000 belt scraper it can be fitted from new or retro-fitted to existing units
Can be used on chevron or flat belts
Simple and easy to install, fully adjustable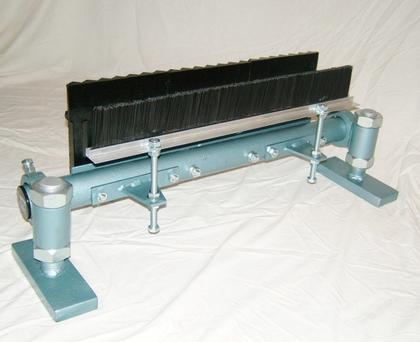 Eliminator® provides special solutions for difficult belt conveyor problems.
The job of cleaning your belts especially those in tough, special applications can be done easily and safely with Eliminator Belt Cleaning Systems.
Eliminator offers a wide variety of pre-cleaners to match your requirements, or we can specially design a cleaner to meet your needs.
If belt mistracking is a problem the Flexco® PT MAX Belt Trainer is recommended.
Also transfer point spillage using the V-Plows and Flex-Lok Skirt Clamps feed boots at material feed points are available.
All your company needs to maintain top productivity on your belt conveyor applications.
The Rockline® Belt Cleaner range has been engineered for simple, effective belt cleaning which is easy out-of-the-box installation, with minimal maintenance, budget conscious and affordable pricing.

Rockline® products are durable and dependable; you can count on their quality and value day in and day out.

With periodic parts replacement and occasional adjustments, Rockline® products deliver years of outstanding service.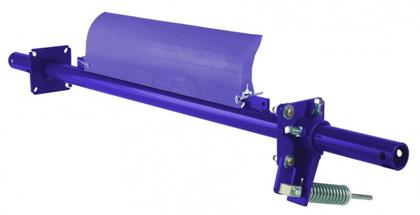 SERIES 2000 TANGENTIAL SPT

Flat Belt Scraper
Patented finger design allows the blades to adapt to work on crown drums
New constant spring tensioned design
Tension mechanism can be mounted inside or outside the chute
Can be fitted with carbide or non carbide blades
Easy installation and low cost spares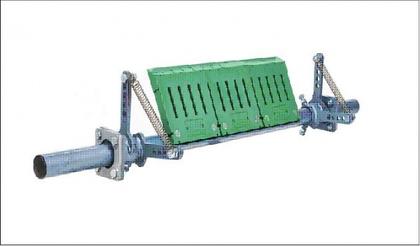 The V-Plough from CANNINGS ensures a clean return strand belt.
V-formation removes material to both sides of belt
Prevents materials from entering tail drum
Long lasting 95 shore hardness polyurethane blade
Reduces wear on belt, tail drum and take-up pulleys
Improves belt tracking
Simple installation
Suitable for belt widths of 300mm – 2000mm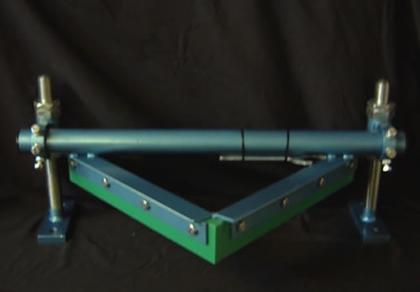 Type CB Chevron Belt Scraper
The first scraper to cover ALL chevron belt cleaning problems

Unique "finger system" allows scraper to be fitted in any position from the snub drum backwards
Does not require slack belt to operate
Works successfully on belts with both vulcanised and clip joints
Old and worn belts are not damaged by our system
Also works on convex drums
Standard polyurethane 7 finger blades in 80 shore hardness, very flexible and cleans whole width of belt
Easy fitting, low cost maintenance and spares
Canning Flat Belt Finger Scraper
The first scraper to cover ALL belt cleaning problems
Patented "finger system" allows scraper to be fitted in any position from the snub drum backwards
Does not require slack belt to operate
Works successfully on belts with both vulcanised and clip joints
Old and worn belts are not damaged
Also works on convex drums
Standard carbide tip 5 finger blades, very flexible and cleans whole width of belt
Easy fitting, low cost maintenance and spares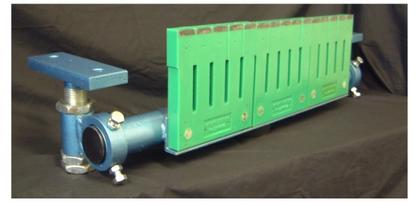 Type SB Single Blade Scraper
Efficient low cost, low maintenance scraper
Easy to install and maintain
Torsion mounted for self adjusting
95 shore hardness polyurethane blade
All metal parts zinc plated for protection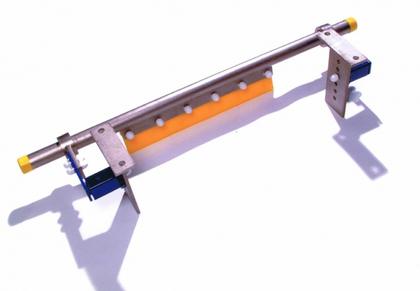 Patented "finger system" allows scraper to be fitted in any position from the snub drum backwards
Does not require slack belt to operate
Works successfully on belts with both vulcanised and clip joints
Old and worn belts are not damaged
Stainless steel tipped blades can be used for harsher applications
Standard 7 finger blades, very flexible and cleans whole width of belt
Easy fitting, low cost maintenance and spares