Airport Baggage Handling Carousel - For Hire.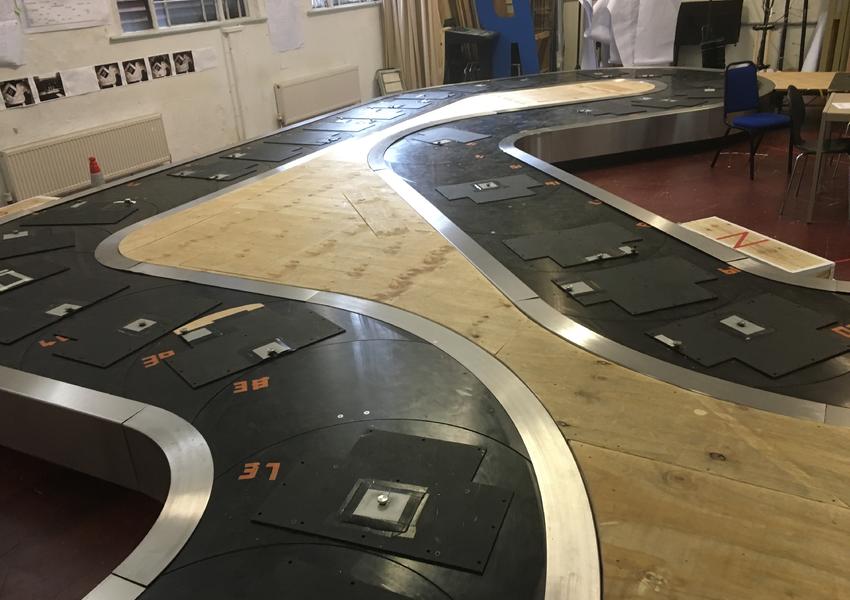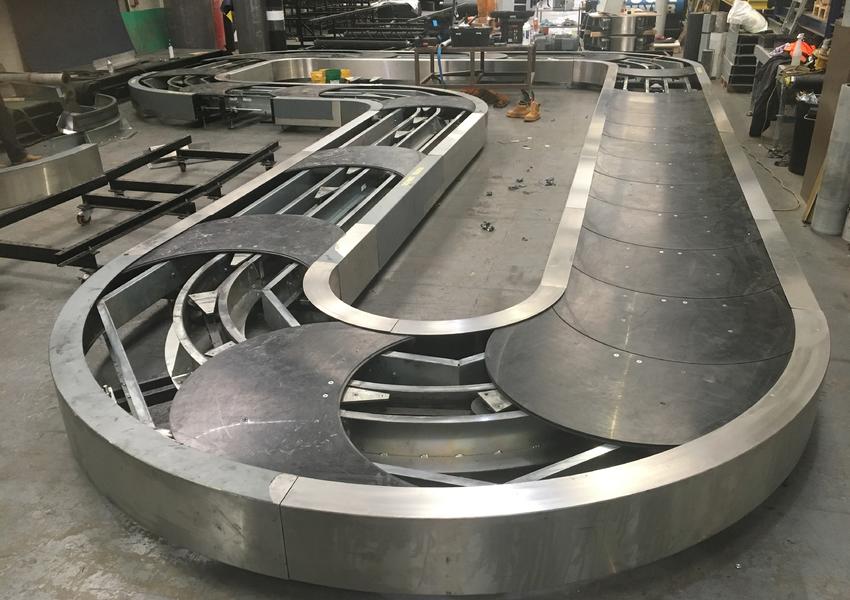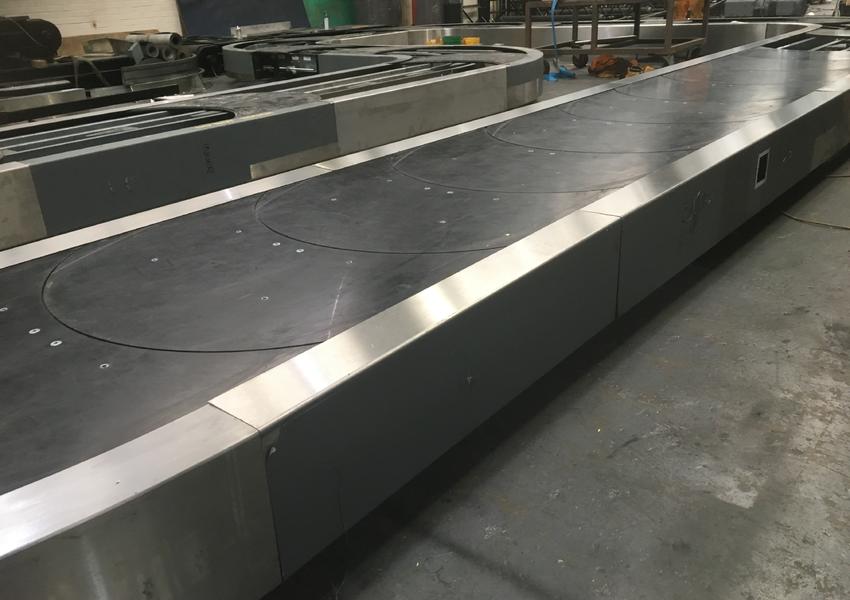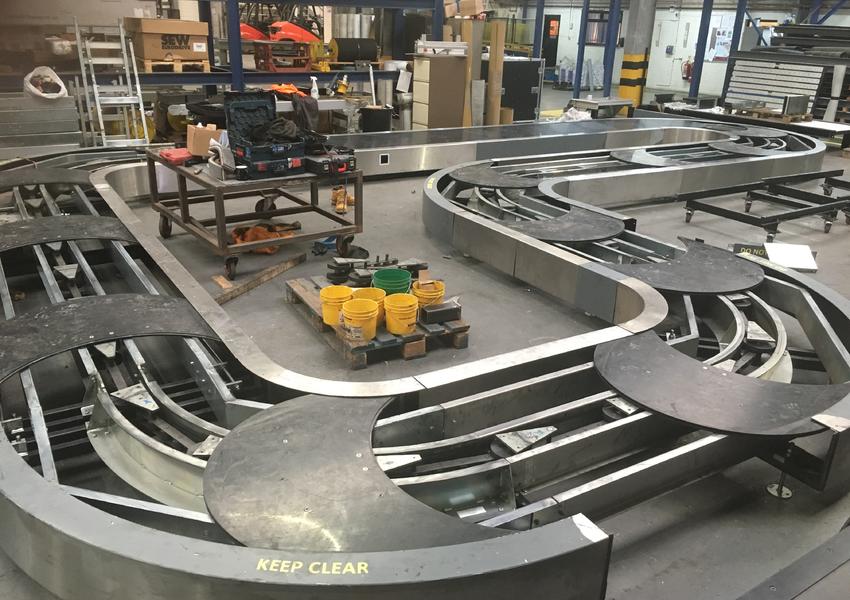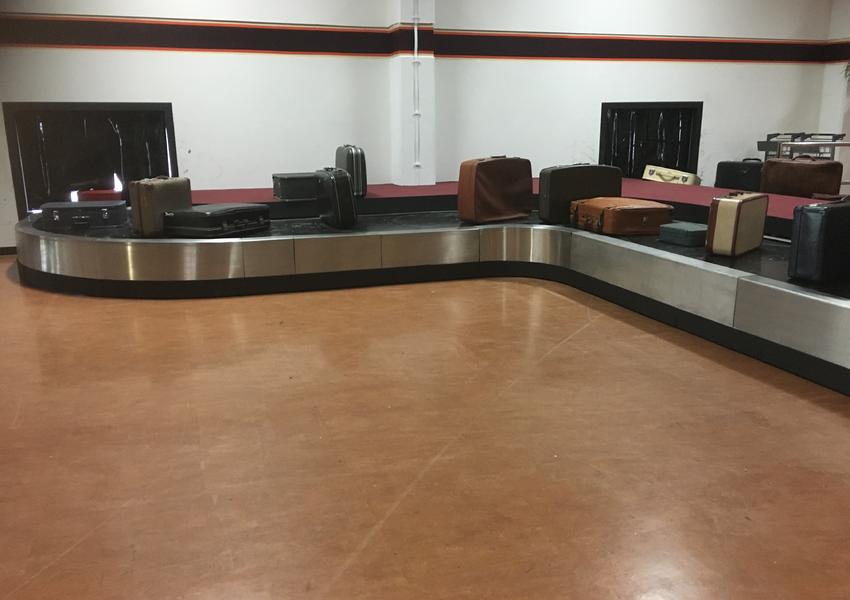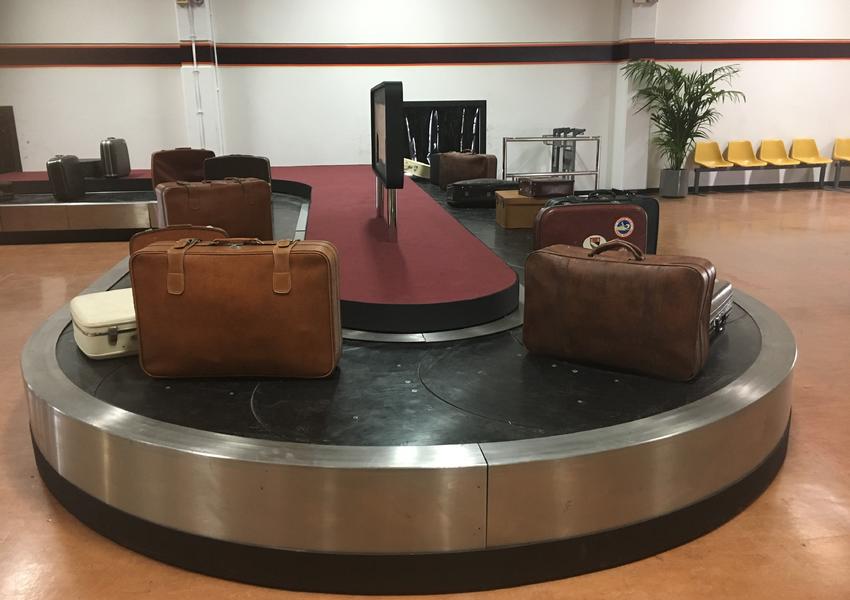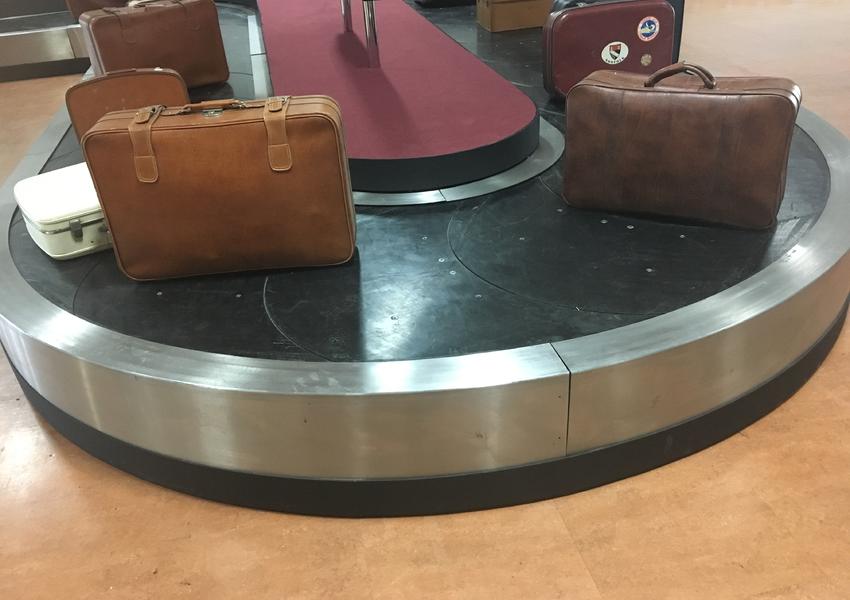 1m wide Airport baggage handling system.
Various lengths and sizes available for hire EX STOCK, comprising of:
Total Length of Track typically as shown in layout drawings, includes 90 degree and 45 degree bends and several straight sections.
Include all mechanical equipment.
Includes fitting noise damping material down sides of main frame to assist it being very quiet.
Include a 7.5kW power unit which could take up to 2000 kg average weight and maximum 2500kg load.
The power supply needed standard 3-phase, 380-415V, 50Hz.
It had a fixed belt speed of 20m/min or (0.33metres/sec) and included an inverter unit used to give a variable speed facility, from the fixed speed reducing to slower speeds as required and fitted with cables from invertor to drive motor and to power supply.
The Drive Section would be fully assembled and built in one section prior to delivery.
Includes 20mm thick black plastic slats which mesh into one another.
Include installation & test running.
Hire: Includes:
Delivery: Loading / Packing & Transport to location
Set up/Rigging
Hire of Carousel /drive & controls
De-rig/Load at site
Collection: Transport from location
Contact Andrew Canning on 01909 486166 or email: andrew.canning@canningconveyor.co.uk