Suspended sets and return idlers are used mainly within field conveyor systems.Canning Conveyor can offer these in polymer carrying extensive stocks with an 'off the shelf' service.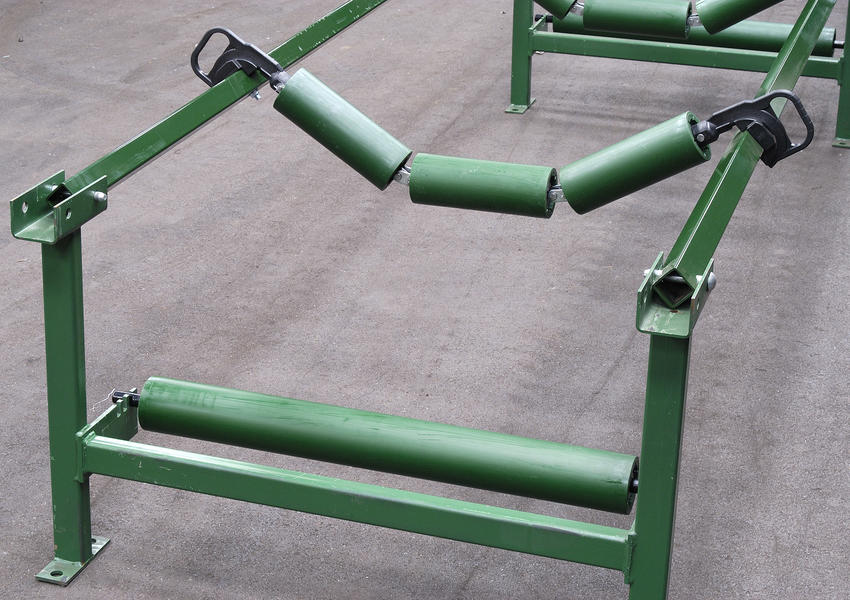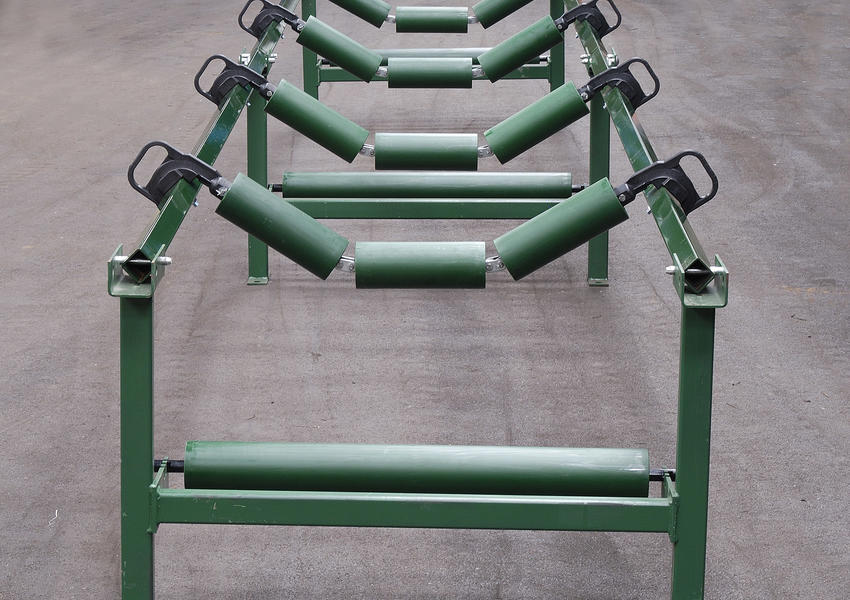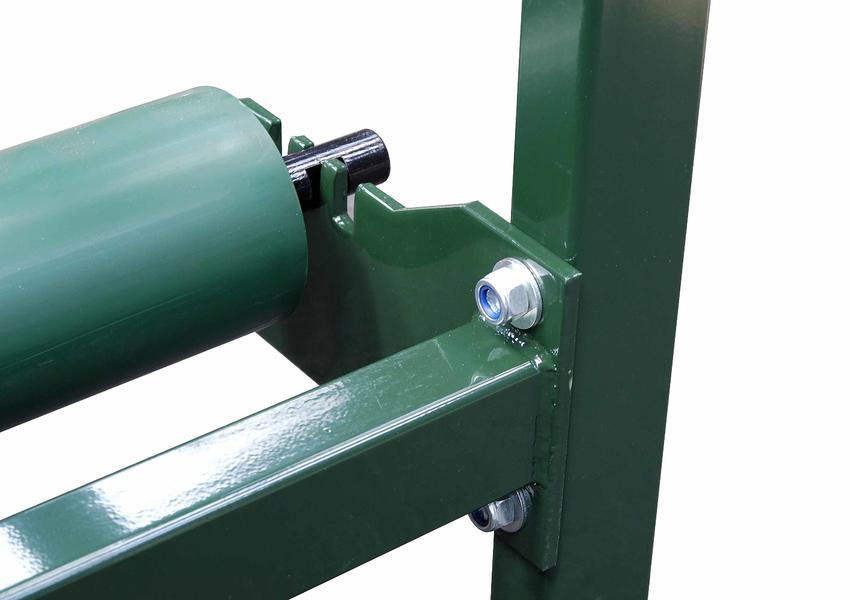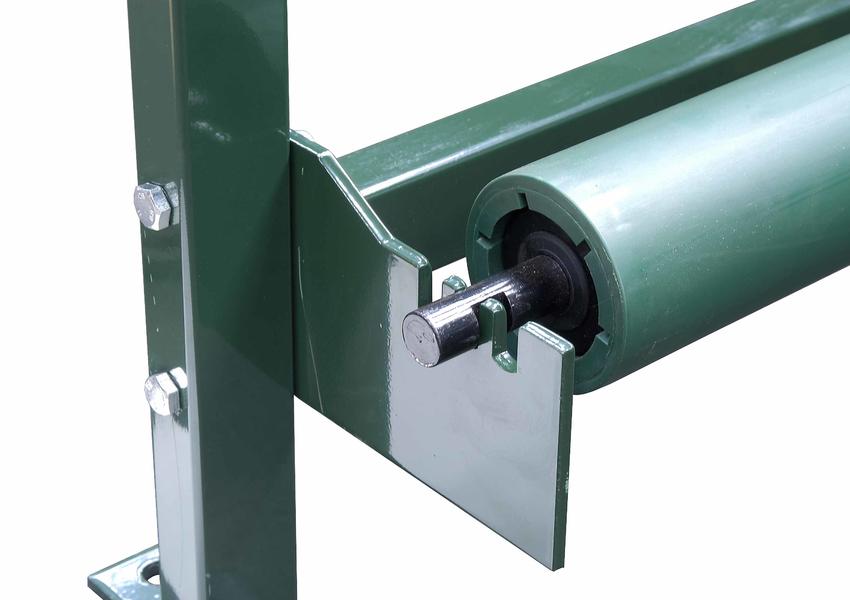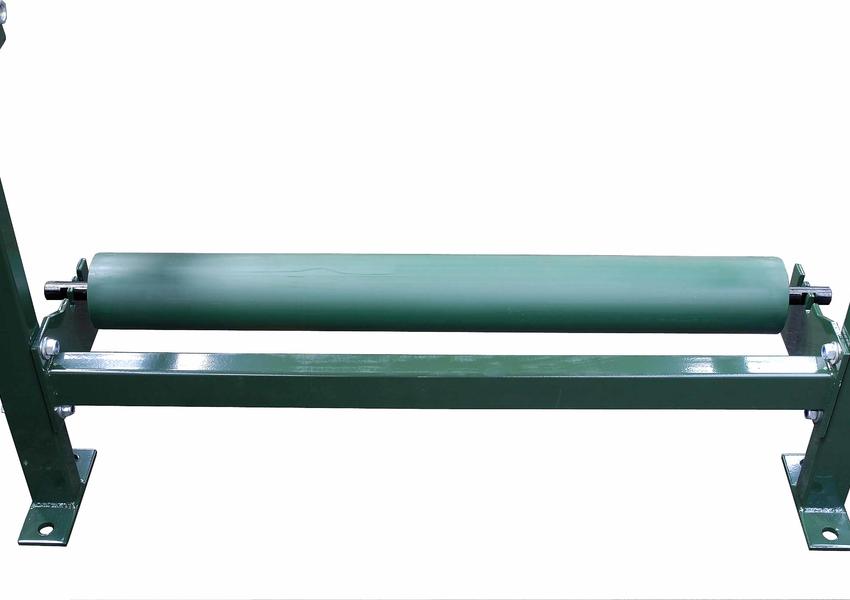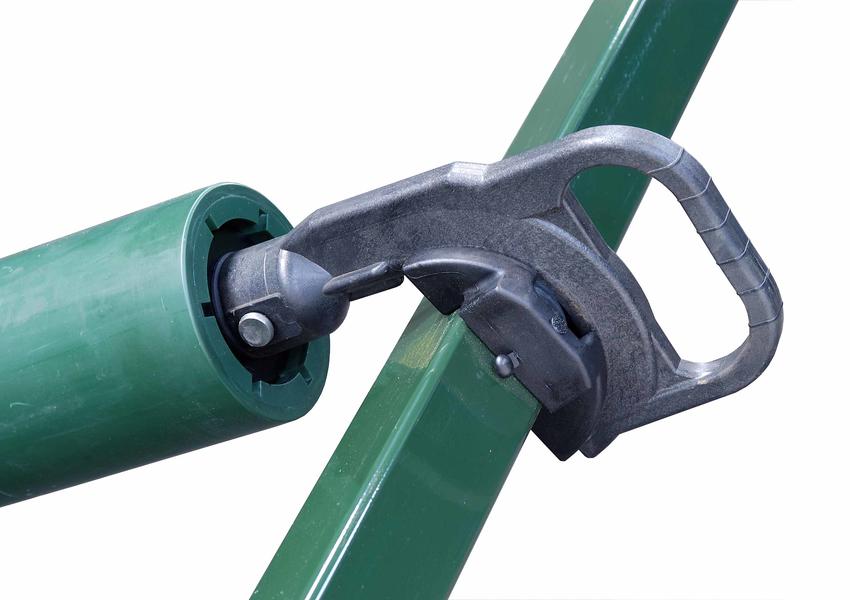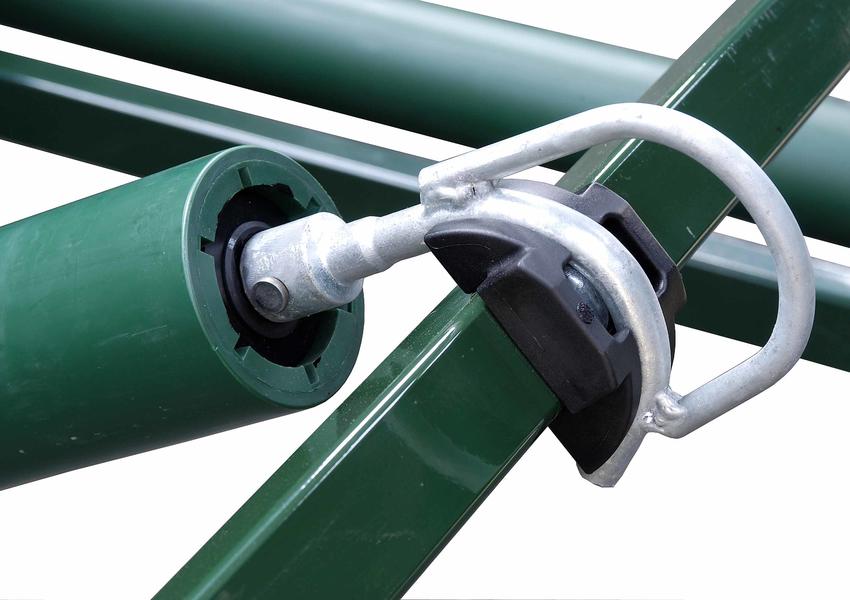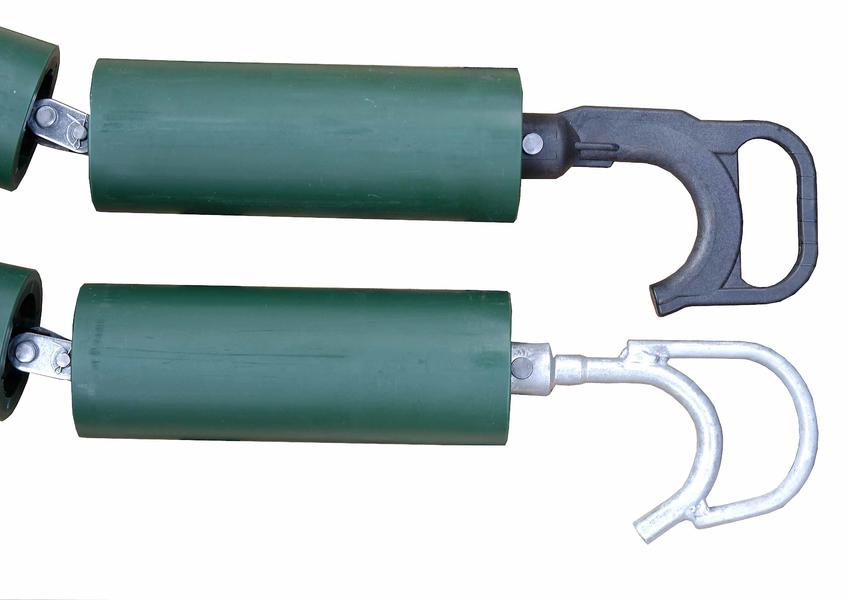 High density polymer roller are the future in field conveyor systems. Relatively new to the industry they have been tried & tested within the U.K providing many advantages in their application against the conventional steel roller.
Reduced manual handling and trapped finger hazards with new steel or polymer safety handles
Easy to install and fit - one man job!
Light weight
Noise reduction of up to 8 decibels when compared to steel
Non stick rollers
Low wear rate
Increased efficiency reduces power requirements
Stock sizes of 600mm, 750mm, 800mm, 900mm and 1000mm
Related parts
Suspended idlers
• New 'safety handles'
(In HDP polymer or galvanised steel).
Reduced manual handling and trapped finger hazards.
• Easy to install and fit – one man job!
• Lightweight flow friction
• Noise reduction – environmentally friendly!
Up to 8 decibels quieter than steel!
Excellent for locations where noise levels are an issue.
• Non-stick, high density polymer
Polymer rollers don't stick.
• Wear rate – excellent compared with steel! Very
durable.
• Power efficiency – reduces power requirements (amps).
• Triple labyrinth seals for longer life.
• 102mm and 127mm diameter rollers.
• 25mm diameter precision bearing and scales.
• 8 Gauge (4.06mm) shell on steel rollers.
• 8mm shell thickness on polymer rollers.

Intermediate structure – new innovative design!
• Robust construction – 60 x 40 RHS
• Good lateral ground clearance.
• Reduce transport costs-easily stacked/palletized, 60%
less space needed!
• Reduced costs of maintenance/installation.
Detachable legs.
Reduced time.
One side of the leg can be replaced without dismantling
the conveyor.
• Reduced costs of replacement parts.
Leg in 3 pieces-replacement only when needed.
• Surface finish.
Long lasting.
Power coated deep brunswick green or galvanized.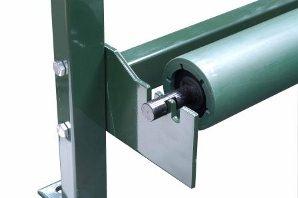 Canning high density polymer field conveyor rollers are light weight for easy installation.
Non-stick with triple labyrinth seals for longer life and 8mm shell thickness.